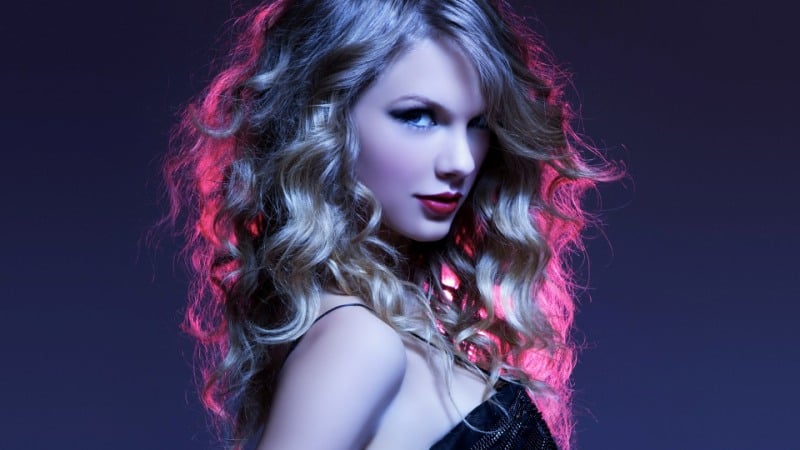 musicMagpie's Music News Round-Up: Taylor Swift, S Club & Zane Lowe's Drive Soundtrack…
Hello, and welcome to musicMagpie's weekly round-up of music news at *checks watch* whatever time you happen to be reading this.
In today's post we have:
*BONG*
Taylor Swift's new album!
*BONG*
A star-studded pop reunion (kind of)!
*BONG*
Paris Hilton making lots and lots of money for not doing much!
Read on and enjoy. Oh, and if you've got any albums you want to sell, you can get an instant price for your CDs by clicking here!
---
Taylor Swift reveals the tracklist for her new album
It's been quite a week for Taylor Swift: she's been in London promoting her new album, managed to top the Canadian iTunes chart with 8 seconds of static (seriously, click the link) and has revealed the tracklist for her new album 1989 (which is out next week).
Admittedly, there's only so much you can get from a tracklist but there's nothing wrong with a bit of speculation. Is All You Had To Do Was Stay about One Direction scamp Harry Styles (as all Swift songs are, apparently)? Is Clean about Swift's addiction to watching repeats of How Clean Is Your House (which we may have just made up)? Is Bad Blood Swift's long-awaited foray into death metal?
We'll find out next Tuesday (although we can safely say the answer to most of those questions is no)…
---
There ain't no party like an S Club party (again)…
S Club 7, the squeaky-clean posters and curators of excellent parties, are getting back together. We can hear the cries of joy/despair already.
Sadly/fortunately, the reunion is for one night only, with the group performing at this year's Children in Need. At least it's for a good cause, eh?
---
Noel Gallagher's new video
Noel Gallagher has released a new video for In The Heat of the Moment, the first single from his new album Chasing Yesterday.
The song is more or less what we've come to expect from Gallagher; his fans will love it, but we doubt it'll win over any haters "" then again, we doubt that'll cause Noel any sleepless nights.
---
Drive has a new soundtrack…by Zane Lowe
Prepare to be outraged: Zane Lowe has produced a new soundtrack for the Ryan Gosling classic Drive. The edited version of the movie, with tracks from Bastille, Chvrches and Foals replacing the likes of Kavinsky's Nightcall and College's A Real Hero, is being broadcast on BBC 3 next Tuesday.
People are naturally quite upset about Lowe's tinkering, with one person even starting a petition to stop next week's broadcast.
Of course, no-one is obligated to watch Lowe's version of the movie so our advice is to sit down, take a deep breath and remember that you can still watch the original version regardless of how bad/good Lowe's soundtrack turns out to be.
---
Paris Hilton makes loads of money for being a "˜DJ'
Paris Hilton is a millionaire, despite the fact that most people can't tell you what she actually does for a living.
Well, Ms. Hilton has decided to enlighten us all: she DJ's and gets paid up to $1million for the privilege. Yes, Paris Hilton gets paid more money than most of us could dream of for spending a couple of hours picking songs on a laptop. Enjoy the rest of your day!
---
Check back next week for more news from the world of music!