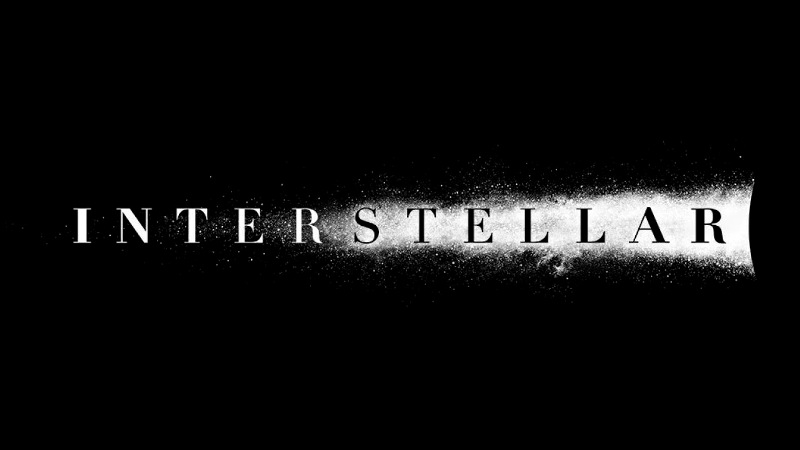 November's New Releases
With temperatures dropping (supposedly) and the nights getting longer, the entertainment gods have rewarded us with a bumper crop of new releases this month.
In fact, there are so many new releases this month that we've decided to change the format of our round-up slightly; just click on one of the links below to jump to the section you want to check out. The wonders of modern technology, eh?
Cinema
Music
Games
Electronics
DVDs
---
Cinema
7th November
Interstellar

Interstellar has all the ingredients to become a classic: an epic space narrative which sees humanity travelling the universe to find a new home, Matthew McConoughey in his acting prime, and director of The Dark Knight Trilogy and Inception Christopher Nolan at the helm.
It promises to be one of the biggest movie spectacles of the year, so don't miss it!
Say When
Also known as Laggies in the States (we don't know why…), Say When is a comedy in which Keira Knightly experiences a 'quarter-life' crisis and befriends 16 year-old Chloe Grace Moretz and her handsome single father Sam Rockwell (no prizes for guessing what might happen there) to help her through it.
The Skeleton Twins
Bill Hader and Kristen Wiig star in this drama (with a hint of comedy) about two estranged twins who suffer near-death experiences on the same day.
---
14th November
The Imitation Game

Man-of-the-moment Benedict Cumberbatch stars as World War 2 codebreaker Alan Turing in this biopic.
Nativity 3: Dude, Where's My Donkey?
The third Nativity film sees Martin Clunes lose a donkey after a serious case of amnesia. It's up to his class of lovable scamps to find the donkey, reunite their teacher with his fiancée (Catherine Tate) in New York and save Christmas.
The Drop
A robbery goes horribly wrong (as often happens) and poor old Tom Hardy is at the centre of it all, along with Noomi Rapace and the late, great James Galdolfini.
---
20th November
The Hunger Games: Mockingjay (Part I)

Jennifer Lawrence returns as Katniss Everdeen in the first part of the final film in The Hunger Games trilogy. Part II lands next year.
---
21st November
The Homesman

Tommy Lee Jones and Hillary Swank join forces to escort a cargo of three women from Nebraska to Iowa. Lee Jones also directs (and has a co-writing credit too).
---
28th November
Horrible Bosses 2

Nick, Dale and Kurt decide to launch their own business, only to be thwarted by a crafty investor. Kevin Spacey, Chris Pine, Jamie Foxx and Christophe Waltz join the cast, while Jennifer Aniston returns from the previous film.
Monsters: Dark Continent
This sequel to the surprise 2010 hit sees the monster pandemic spread worldwide, which has some serious effects on a war raging in the Middle East.
Paddington

Who'd have thought a film about a lovable bear would cause such controversy? Colin Firth was originally cast as Paddington, but left after deciding his smooth tones didn't suit the bear. Ben Whishaw now voices Paddington in this live-action adaptation of the classic book A Bear Called Paddington.
(If you fancy giving yourself nightmares, check out the creepy Paddington meme…)
---
Music
3rd November
Motion – Calvin Harris

Everyone's favourite Scottish DJ releases another round of guaranteed floorfillers, featuring collaborations with Gwen Stefani, Haim and Ellie Goulding.
---
10th November
The Endless River – Pink Floyd
The long-awaited 15th studio album from the progressive rock legends (minus Roger Waters) consists of mostly instrumental songs, and is based almost entirely on unreleased material from the band's previous album The Division Bell.
Sonic Highways – Foo Fighters

Sonic Highways is a companion piece to the Foo's HBO series of the same name. The show sees Dave Grohl and pals travel the US, recording a track in various cities.
Queen Forever – Queen
This highly anticipated compilation features 3 unreleased tracks with Freddy Mercury on vocals, as well as some of the best of their 80s material (beyond the obvious hits).
Only Human – Cheryl
Fresh from a fairly controversial performance on The X Factor, Cheryl Fernandez-Versini (who has opted to go down the Price/Cher route in using just her first name) is set to release another collection of catchy pop hits with complex accompanying dance routines.
Bloodstone and Diamonds – Machine Head
The Bay Area thrash titans return with another round of headbanging anthems.
---
17th November
Nothing Has Changed – David Bowie

Yet another Bowie collection, except this one spans 3 discs and has 3 different covers (one for the original CD version, one for Vinyl, and one for the 2-CD version). It also features a brand new song, the controversially-jazzy 'Sue (Or In A Season of Crime)'.
Four – One Direction

The pop oiks (although they look quite old now…) are set to release their 4th album in 4 years– will their fans experience a spot of Direction fatigue? Of course not: this'll sell by the bucketload.
---
24th November
Never Been Better – Olly Murs
Blimey, another X Factor-related release!
Now That's What I Call Music! 89
The year's biggest hits on two CDs.
Listen – David Guetta

Listen is the latest bout of insanely catchy house music from the master of songs-you-wish-you-didn't-like-but-secretly-do.
---
Games
4th November
Call of Duty: Advanced Warfare

The annual CoD release promises to be the biggest yet. You can win a copy (and a PlayStation 4 to play it on!) by entering our competition; click here for more details.
---
13th November
Pro Evolution Soccer 2015

Poor old Pro Evo slipped into the shadow of FIFA a couple of years ago. Is 2015 the year it finally retakes the 'best football game' crown? It's doubtful, although it's a great alternative for those bored by EA's monolithic soccer franchise.
---
11th November
Halo: The Master Chief Collection
All 4 main games from the classic Halo series, remastered in HD and plonked onto one disc; what more could you ask for?
Assassin's Creed Unity

The first of an AC double header, Unity is an Xbox One/PS4 exclusive set during the French Revolution.
Assassin's Creed Rogue
And, not to leave Xbox 360/PS3 owners out, Ubisoft are releasing another AC game set during the Seven Year's War exclusively for the previous generation of consoles.
---
14th November
LEGO Batman 3: Beyond Gotham

The third instalment of the endlessly fun LEGO Batman series lets you play as countless DC heroes (as well as the Dark Knight himself, of course).
---
18th November
GTA V
The biggest game ever gets a makeover on the Xbox One and PlayStation 4.
---
20th November
Far Cry 4
The latest instalment in the Far Cry series sees you trying to resolve a civil war through the medium of guns, swords and elaborate-but-brutal traps.
---
26th November
LittleBigPlanet 3
Sackboy and pals return to conquer another set of levels (many of which are user-created).
---
28th November
Super Smash Bros

Now, this is a pleasant surprise. Nintendo's much-loved brawler wasn't due to hit the Wii U until December, but the release date has been brought forward by a week. Hooray!
Amiibo
The second part of a bumper Nintendo release day, Amiibo is Nintendo's answer to the wildly successful Skylanders and Disney Infinity.
Pokemon Omega Ruby & Pokemon Alpha Sapphire
And finally: two new Pokemon games!
---
Electronics
HTC One Eye
Love taking selfies? Then you'll love the HTC One Eye, which takes the excellent HTC One and sticks a 13 MP front-facing camera on it. You'll never look so good.
Nexus 9 (Tablet)
The Nexus 9 is the latest tablet from Google, although they've entrusted the build to HTC. It features an 8.9" screen, 16GB of memory and runs the latest version of Android, Lollipop.
---
DVDS

There are tons of DVDs coming out in the run-up to Christmas; keep an eye out for a future post rounding up the best ones to buy for your loved ones (and don't forget: you can sell DVDs with musicMagpie too!).
3rd: The Fault In Our Stars, The Hobbit: The Desolation of Smaug, Chef
10th: X-Men: Days of Future Past, Monty Python Live, Pudsey The Dog: The Movie, Tammy
17th: How To Train Your Dragon 2, Transformers: Age of Extinction, 22 Jump Street, Earth to Echo, Doctor Who: Series 8, The Purge: Anarchy
24th: Guardians of the Galaxy, Dawn of the Planet of the Apes, Frozen: Singalong Edition