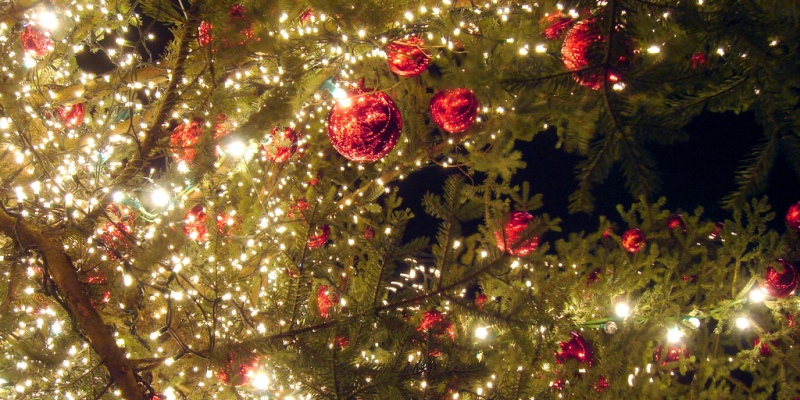 musicMagpie's alternative Christmas playlist
Admit it: you're at breaking point, aren't you? You're sick of Slade, I Wish It Could Be Christmas is starting to conjure up some dark thoughts, and if you hear George Michael bleating on about last Christmas one more time, you can't promise that you won't go full-on Grinch and ruin Christmas for everyone.
Don't worry, we all go through it. Save yourself from going completely mad this Christmas (without losing that festive feeling completely) with our alternative Christmas playlist.
---
Christmastime – The Smashing Pumpkins
If Billy Corgan were to buy you a Crimbo pressie, you'd probably expect a rat in a cage or something equally morbid. But it turns out he's actually a big festive softie – as evidenced by this lovely, lovely track, in which he sings about 'toys for everyone'. D'aww!
---
Christmas (Baby Please Come Home) – Death Cab for Cutie
This Christmas classic has been covered by countless artists, including Mickey Bubble, U2 and Steps. Death Cab's emo-tinged version is our favourite though.
---
Father Christmas – The Kinks
Nothing says Christmas quite like…erm, getting mugged by kids, demanding money from Santa and threatening to beat him up if he gives you silly toys.
---
Did I Make You Cry on Christmas Day? (Well, You Deserved It!)  – Sufjan Stevens
One of the many tracks from Sufjan Stevens' epic 5 disc Christmas album, this little ditty deals with a lesser discussed Christmas tradition: massive arguments. It has nice sleigh bells, though.
---
Frosty the Snowman – August Burns Red
A Christmas classic given the metalcore treatment, complete with wailing guitars and hardcore breakdowns. The perfect soundtrack to an afternoon's sledding.
---
Hark The Herald Angels Sing – The Fall
Has anyone ever sounded so bored by all this Christmas nonsense? This is a good one to listen to after you've spent 5 hours in your local shopping centre without managing to buy a single present.
---
Let Me Sleep (Christmas Time) – Pearl Jam
On this low-key number, Eddie Vedder laments the loss of Christmas' magic as he gets older. Probably just needs a mince pie and an Only Fools Christmas special DVD, to be honest.
---
Merry Christmas (I Don't Wanna Fight Tonight) – Ramones
The quintessential punk rock Christmas carol.
---
Christmas in Hollis – Run DMC
The quintessential rap Christmas carol (it's in Die Hard too!).
---
Christmas Card From A Hooker In Minneapolis – Tom Waits
If you're the type of person who goes out and goes a little bit crazy on Christmas Eve, this is the song you should listen to at 3am on Christmas morning. Alternatively: listen at 11pm on Christmas Day, after your house's sherry supply has been exhausted.
---
Another Christmas Beer – Fear
Christmas goes hardcore. Pop this on and vent after you've cremated the Christmas dinner (again).
---
There Ain't No Sanity Clause – The Damned
This song was The Damned's attempt to jump on the Christmas song money train Slade, Wizzard and The Pogues have been riding over the years. Unfortunately, it failed to chart.
---
Share your favourite alternative Christmas songs with us in the comments!
And don't forget, you can sell all of your unwanted CDs with musicMagpie. Just click here to get started.
Image credit: Alexandre Duretz-Luts on Flickr via Creative Commons