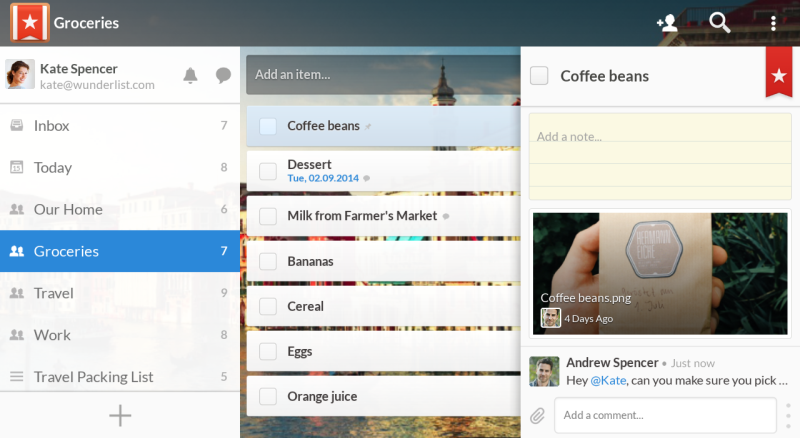 The Surprisingly Easy App of the Week: Wunderlist
Each week – come rain, shine or weather bomb – we bring you one app that will make your life easier.
This week, it's the turn of Wunderlist, a ridiculously useful to-do list and life management tool.
(P.S: don't forget to give our own surprisingly easy app a whirl! It's the easiest way to sell your Electronics, CDs, DVDs and Games using your mobile. Click here to download!)
---
What is it?
In the simplest terms, Wunderlist is an ultra-efficient to-do list: you add tasks you need to complete and tick them off as you do them. Simple.
Of course, it's much more than that. Wunderlist lets you set up to-do lists for all areas of your life, so you can keep on top of work, life and your daunting 'movies to watch' list.
On top of that, you can also invite your friends, family and work colleagues to collaborate on lists with you; ideal if you're part of a project team at work or in a band (remember: organisation is cool).
Wunderlist will also sync with all of your other devices, meaning you can access updated to-do lists on your tablet, desktop and mobile.
---
Why is it surprisingly easy?
Setting up and managing to-do lists has never been easier. It's basically like a life management tool, with all of the things you need to do to achieve your dreams and goals broken down and organised into handy lists.
Collaborating with other people is pretty simple too, although the app offers no advice on what to do if you choose to ignore an item on your list and end up getting an ear-bashing for it.
---
The best bit
You'll never forget to do anything again and you'll achieve more than you ever thought possible.
Plus, your shopping trips will be much more efficient and you won't have to spend 20 hours going up and down aisles deciding what to have for tea. Result!
---
The downside
You'll have no excuses for forgetting to do something. If you're collaborating on a to-do list, people can see what you haven't done and nag you until the end of time itself; be careful who you share with.
---
Download Wunderlist on iOS | Download Wunderlist on Android
Have you used a surprisingly easy app recently? Let us know and we may feature it in a future post.