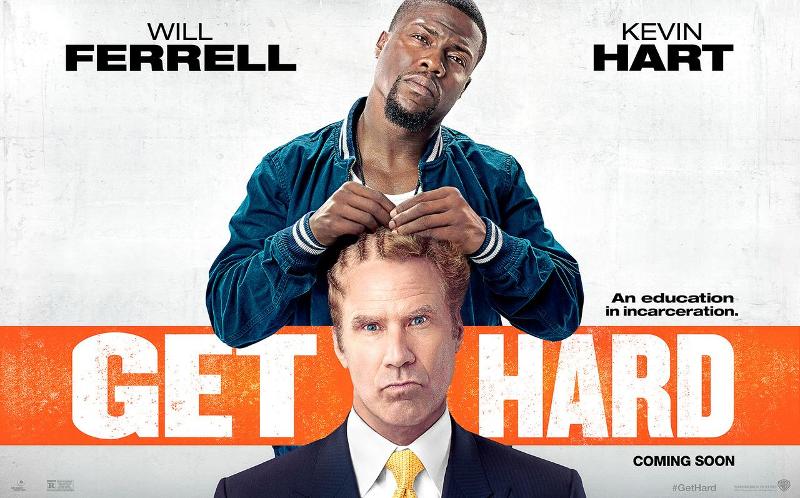 March's New Releases: Movies
Here are the big movies hitting your local cinema this month!
---
2nd March
Chappie
In a state policed by mindless police droids, a loveable self-aware robot is hunted down by powerful forces who see him as a threat to law and order. Neill Blomkamp of District 9 and Elysium directs.
Unfinished Business
Vince Vaughn, Dave Franco and Tom Wilkinson go on the business trip of a lifetime as they try to seal the biggest deal of their careers. As you can imagine, things don't go entirely to plan…
Still Alice
Julianne Moore's Oscar-winning performance as a linguistics professor with early onset Alzheimer's finally hits UK screens.
---
13th March
Run All Night
Liam Neeson is an aging hitman who has to protect his son from his ex-boss, played by the always intimidating Ed Harris. It sounds promisingly familiar…
X+Y
Who's ready for some maths? Anyone?! Ah well, X+Y follows an awkward teenage maths genius after he wins a place on the British Maths squad. It looks better than it sounds!
---
20th March
The Divergent Series: Insurgent
The Hunger Games-ish young adult drama continues with Beatrice Prior fighting to save her society while grappling with her inner demons.
The Gunman
The ever-grumpy Sean Penn follows Liam Neeson into the 'older gentlemen who can still kick seven bells out of baddies' club', as he travels Europe trying to clear his name of a crime he didn't commit. It's by the same bloke who directed Taken too!
Home
Rihanna and Jim Parsons (AKA Sheldon Cooper) star in this animated tale of an alien who gets lost on earth and befriends a young girl. Think E.T but a bit more sassy.
Wild Card
Jason Statham is Nick Wild, a bodyguard with a massive gambling debt. The only way to get out of that debt? Beat the living daylights out of every mobster in sight, of course!
---
27th March
Cinderella
Kenneth Branagh directs this live action remake of the classic fairytale, with Downton Abbey's Lily James stepping into the glass slippers.
Get Hard
Will Ferrell plays a multi-millionaire bound for a jail after a fraud conviction. His only hope for survival in the big house is the tuition of street-smart friend Kevin Hart.
Seventh Son
Ben Barnes and Jeff Bridges play a pair of demon fighters pitted against the most dangerous witch in the land.
Spongebob Squarepants: Sponge Out of Water 3D
The residents of Bikini Bottom return for their 2nd big screen outing, although they look ever-so-slightly different as they take to dry land to reclaim the stolen Krabby Patty formula from an evil pirate.
---
DVDs
2nd March: Sons of Anarchy Season 7, Nightcrawler, Dying of the Light, Pride, Mr. Turner, Love, Rosie.
9th March: The Imitation Game, '71
16th March: The Hunger Games: Mockingjay Pt. 1, Broadchurch Series 2
23rd March: Paddington
30th March: Interstellar, Get On Up