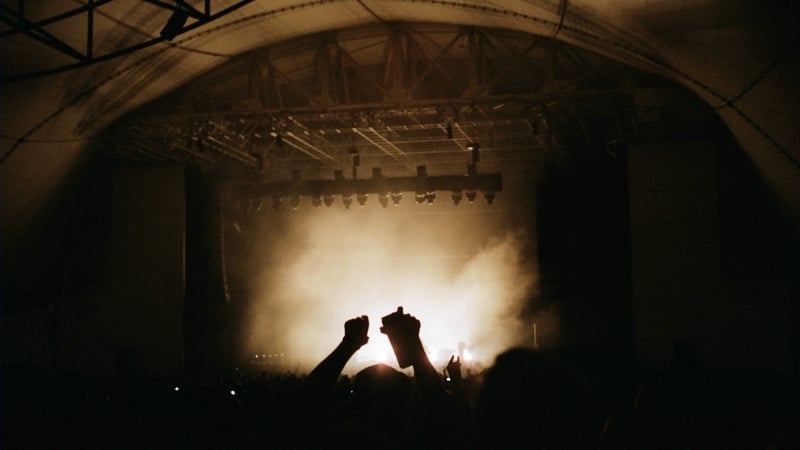 The Surprisingly Easy Guide to the Festivals So Far
Festival season is almost upon us, with more gatherings and parties than you can shake a battered old wristband at.
For those who haven't decided which festival to go to, we've put together this UK festival guide (with apologies to the 100s of smaller festivals we didn't have space for)!
(Top tip: this post is really long, so use Ctrl + F to find your preferred festivals!)
---
Sound City – 22nd – 24th May – Liverpool
Headliners: The Vaccines, The Flaming Lips, Belle and Sebastian
Other acts: Everything Everything, Swans, The Cribs, Peace
Check out the rest of the Liverpool Sound City line-up
Liverpool's Docklands plays host to 3 days of amazing music from some of the world's best bands. This isn't a camping festival, so make sure you book accommodation well in advance.
---
Isle of Wight – 11th – 14th June – Isle of Wight
Headliners: Blur, The Black Keys, Fleetwood Mac, The Prodigy
Other acts: Paolo Nutini, You Me At Six, Courteeners, James
Check out the rest of the Isle of Wight Festival line-up
Hop on a ferry and enjoy a trip to the merry Isle of Wight! Blur, Fleetwood Mac and The Black Keys (who cancelled their UK tour earlier this year) are worth the trip alone.
---
Download – 12th – 14th June – Donington Park, East Midlands
Headliners: Slipknot, Muse, Kiss
Other acts: Motley Crue, Faith No More, Slash, Judas Priest, Marilyn Manson
Check out the rest of the Download line-up
The UK's biggest rock festival has a monster line-up this year, with Slipknot, Muse and the mighty Kiss headlining. Motley Crue are playing their last ever UK show too!
---
Latitude – 16th – 19th June – Henham Park, Suffolk
Headliners: Alt-J, Portishead, Noel Gallagher's High-Flying Birds
Other acts: Manic Street Preachers, James Blake, Sbtrkt
Check out the rest of the Latitude line-up
Latitude returns with another strong line-up, including loads of great stand-up too; Jon Richardson, Jack Dee and Jason Manford are among the comedians performing.
---
British Summer Time – 18th – 21st June/26th – 28th June – Hyde Park, London
Headliners: The Strokes, Blur, Kylie, The Who, Taylor Swift
Other acts: Beck, The Horrors, Grace Jones, Paul Weller, Ellie Goulding.
Check out the rest of the British Summer Time line-up
It's not a festival per se, but BST boasts some of the biggest line-ups of the year. The Strokes, Taylor Swift, The Who and Kylie Minogue are all headlining over the course of two weekends.
---
Glastonbury – 24th – 28th June – Worthy Farm, Pilton, Somerset
Headliners: Foo Fighters, Kanye West,
Other acts: Lionel Richie, Florence + The Machine, Pharrell, Motorhead, The Chemical Brothers…more than we can list in a single post, to be honest.
Check out the rest of the Glastonbury line-up
The grandaddy of them all returns with its most controversial headliner to date: Kanye West. The Foo Fighters should be more than enough to appease rock fans, though, and Lionel Richie is likely to draw in Parton-esque crowds.
---
Wireless – 3rd – 5th July – Finsbury Park, London
Headliners: Drake, Avicii, David Guetta
Other acts: Kendrick Lamar, Nicki Minaj, A$AP Rocky
Check out the the rest of the Wireless Festival line-up
Fresh from nearly getting his face eaten off by Madonna, Drake will hopefully have recovered enough to put in a barnstorming performance. Nicki Minaj and A$AP Rocky should make the journey worth it too.
---
T in the Park – 10th – 12th July – Strathallen Castle, Perthshire
Headliners: Kasabian, Avicii, Noel Gallagher's High Flying Birds
Other acts: David Guetta, The Libertines, The Prodigy, Sam Smith, The Script
Check out the rest of the T in the Park line-up
Scotland's biggest festival never disappoints, with an eclectic mix of artists to please most tastes. Plus, it's held in a really nice castle!
---
Lovebox – 17th – 18th July – Victoria Park, London
Headliners: Rudimental, Snoop Dogg
Other acts: Cypress Hill, Mark Ronson, Hot Chip, Jessie Ware
Check out the rest of the Lovebox line-up
Victoria Park goes all 90s hip-hop with Snoop Doggy Dogg and Cypress Hill the big names at Lovebox, although most people will probably have Uptown Funk stuck in their head all weekend after Mark Ronson's DJ set. Curse that song!
---
Boardmasters – 5th – 9th August – Newquay, Cornwall
Headliners: Faithless, Rudimental, Bastille
Other acts: Catfish and the Bottlemen, Clean Bandit, The Darkness, De La Soul
Check out the rest of the Boardmasters line-up
Surfing, skating, BMX'ing and music clash at the legendary Newquay festival.
---
Wilderness – 6th – 9th August – Cornbury Park, Oxfordshire
Headliners: Bjork, Ben Howard, Parliament
Other acts: Nick Mulvey, Roisin Murphy, Nils Frahm
Check out the rest of the Wilderness line-up
Perhaps the most relaxed festival of them all, Wilderness is playing host to all manner of lovely, lovely folk. We're most excited for funk legends Parliament, though.
---
Bloodstock – 6th – 9th August – Caton Hall, Derbyshire
Headliners: Within Temptation, Trivium, Rob Zombie
Other acts: Opeth, Cannibal Corpse, Black Label Society
Check out the rest of the Bloodstock line-up
The festival for people who find Download a bit too relaxing. Burst eardrums and sore necks are guaranteed.
---
Green Man – 20th – 23rd August – Brecon Beacons, Wales
Headliners: Hot Chip, Super Furry Animals, St Vincent
Other acts: The Fall, Calexico, Father John Misty, Public Service Broadcasting
Check out the rest of the Green Man line-up
Set against the beautiful Brecon Beacons, Green Man is a laidback affair. Well, until Mark E. Smith gets on stage…
---
V Festival – 22nd – 23rd August – Weston Park, Staffordshire/Hylands Park, Essex
Headliners: Kasabian, Calvin Harris
Other acts: Sam Smith, Olly Murs, Stereophonics, Tom Jones
Check out the rest of the V Festival line-up
Pop's best festival is back, now with added Tom Jones. The kind of festival your mum wouldn't mind coming along to (if only to see that lovely Olly Murs off the telly).
---
Creamfields – 28th – 30th August
Headliners: Armin Van Buuren, The Chemical Brothers, Tiesto
Other acts: Avicii, Sub Focus, Gorgon City, Afrojack, DVVBS
Check out the rest of the Creamfields line-up
Three days of out-and-out raving. You'll probably lose a couple of stone from all the dancing.
---
Reading & Leeds Festival – 28th – 30th August, Reading and Leeds
Headliners: Mumford and Sons, Metallica, The Libertines
Other acts: Alt-J, Bring Me The Horizon, Kendrick Lamar, Royal Blood, Mastodon and…erm, Limp Bizkit.
Check out the rest of the Reading and Leeds line-up
Perhaps the oddest line-up of the year, but one of the best regardless. Bring a red NY Yankees cap along for Limp Bizkit's set.
---
End of the Road – 4th – 6th September
Headliners: Sufjan Stevens, Tame Impala, The War on Drugs
Other acts: Future Islands, My Morning Jacket, Laura Marling
Check out the rest of the End of the Road line-up
Loads of indie darlings, all in one place. Future Islands, and the unrivalled dance skills of frontman Sam T Herring, are likely to be a highlight.
---
Bestival – 10th – 13th September – Robin Hill Country Park, Isle of Wight
Headliners: Chemical Brothers, Underworld, Duran Duran
Other acts: Tame Impala, Skrillex, Jungle, Jurassic 5, Future Islands
Check out the rest of the Bestival line-up
Bid farewell to the festival season with Rob da Bank's Bestival. Bring a rolled up blazer and a couple of cans of hairspray for Duran Duran.
---
What festival are you attending this year? Let us know in the comments or on Facebook or Twitter.
If you need a bit of extra cash for festival tickets, why not sell CDs with musicMagpie? Just click below to get started!