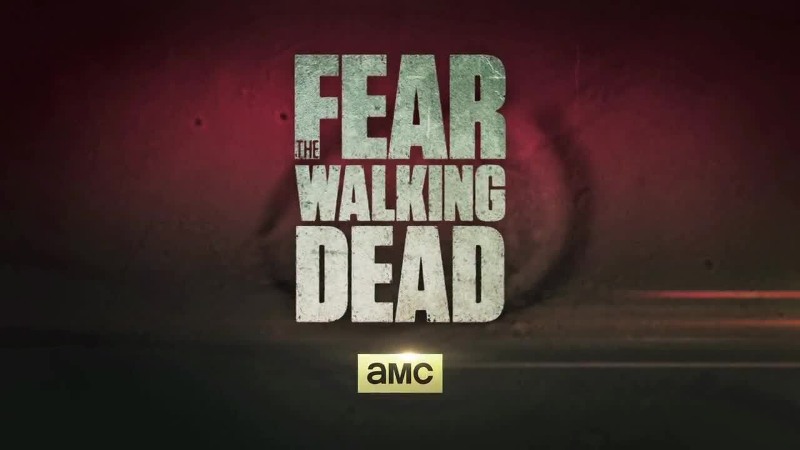 The best new and upcoming TV shows
Missing Jax and the gang from Sons of Anarchy? Got a Game of Thrones shaped hole in your schedule?
Good news: there's a ton of great new shows heading to our screens soon (in fact, some of them are airing already)! Here are the shows you'll be addicted to next.
---
Humans
For fans of: Utopia, LOST, Doctor Who
Should machines have the same rights as people? How would humanity react to self-aware androids? Is it okay to fancy a robot?
These are the big questions posed by Humans, a Channel 4/ AMC co-production that explores a world reliant on life-like androids called 'synths' to do humanity's dirty work.
However, some of the synths appear to be developing thoughts and feelings – including robotic housemaid Anita. And some of them aren't too happy about their role as slaves…
Tackling one of the big issues of the 21st century, Humans is ideal for those who like their drama with a healthy dollop of social commentary and debate.
---
Fear The Walking Dead
For fans of: The Walking Dead (obviously!), Sons of Anarchy, American Horror Story
Terrible name aside (and it is really is terrible), this Walking Dead spin-off actually looks quite good.
Set just as the zombie apocalypse takes hold, FTWD examines how society slowly collapses as everyone's favourite brain-munchers start rising from the dead.
Whether you'll enjoy the show or not really depends on how you feel about The Walking Dead; if you like the melodramatic relationships, you'll love it. If you prefer when the zombies unleash hell and eat people, well…give it a shot anyway. It might surprise you.
---
Jessica Jones
For fans of: Agents of S.H.I.E.L.D, Gotham, Arrow
Not content with taking over the big screen, superheroes are slowly taking over our televisions too.
Jessica Jones is the latest offering from Marvel, following an ex-superhero who starts her own detective agency after a tragic end to her career. Imagine The Avengers mixed with CSI and you're probably not that far off.
If the concept doesn't appeal, then the cast might: Krysten Ritter stars as Jones, with David Tennant, Carrie-Anne Moss and Mike Colter in supporting roles. There's no release date yet, but it should be on Netflix before the end of the year.
---
American Crime
For fans of: The Wire, True Detective, The Sopranos
If the 2nd season of True Detective has left you feeling a bit cold (don't worry, you're not the only one), then American Crime could be the show for you.
American Crime is based around the murder of a war veteran during a home invasion as well the brutal assault of his wife. It's heavy stuff, with in-depth explorations of US society, prejudice and how crimes can destroy communities, but it's compelling.
---
Ballers
For fans of: Entourage, Eastbound and Down, Friday Night Lights
The Rock is back on TV! Dwayne Johnson, as he's now known, plays an ex-football player turned financial adviser in this sports comedy-drama.
Ballers was created by Steve Levinson, who was a producer on Entourage. Fans of that show should know what to expect here: it's pretty much Entourage with football players instead of celebrities!
Keep an eye out for Denzel Washington's son John too! Ballers is airing on HBO in the States, which means it should be on Sky Atlantic fairly soon.
---
Ash vs. Evil Dead
For fans of: The Evil Dead, American Horror Story, The Walking Dead
This sequel to the legendary Evil Dead series follows unlikely hero Ash as he tackles yet another attack from the Deadites, the wise-cracking demons who seem to revel in making poor Ash's life a living hell.
The show takes on a sitcom format, drawing on the same mix of horror and humour as Evil Dead 2 or Army of Darkness. Bruce Campbell returns as Ash too, while Sam Raimi serves as executive producer.
---
Wet Hot American Summer: First Day of Camp
For fans of: Parks and Recreation
Wet Hot American Summer is a cult film set at an American summer camp that quite a lot of people haven't seen. It also boasts one of the best comedy casts of any film ever made – it's just that none of them were actually that famous when it was released in 2001.
Fast forward 14 years and the likes of Amy Poehler, Paul Rudd and Bradley Cooper are household names. Add Kristen Wiig, Jason Schwartzman, Jon Hamm, Michael Cera and Chris Pine to the mix, and this prequel (yes, prequel: the joke is that the older actors are playing younger versions of their characters) and you've more or less got the strongest comedy ensemble cast ever seen in a TV show.
Wet Hot American Summer hits Netflix at the end of the August.
---
Leave us your recommendations in the comments, and if you need a bit of cash to check out any of these series, sell TV boxsets with us by clicking the button below!