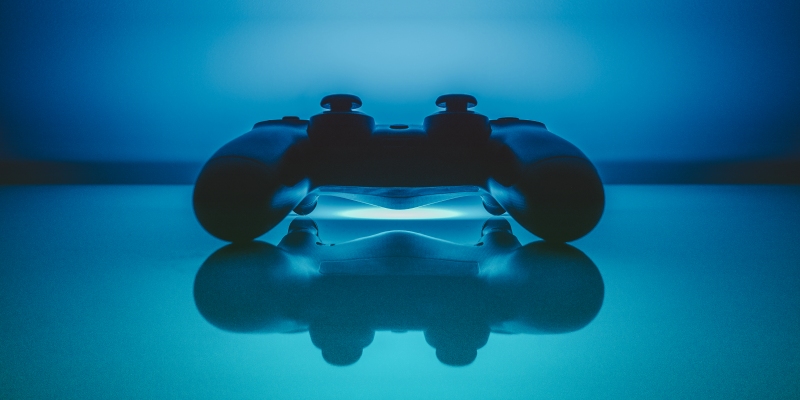 5 video games that will swallow your life whole
Games used to be a fun distraction for a few hours. Now, they're a way of life. Here are 5 games that will eat up all of your free time – start writing goodbye notes to your friends and family now.
---
Destiny
Released in 2014, Bungie's MMO is one of gaming's most popular timesinks.
With campaign objectives, strike missions and player-vs-player modes, it's easy to spend an entire day on Destiny levelling up and obtaining new equipment.
Some players are more dedicated than others, however. We're talking thousands of hours, rather than hundreds; months instead of weeks. According to the website Wasted on Destiny, one player has spent 6522 hours on the game. That works out to around 271 days!
Bungie claim that you'll never finish Destiny, and a sequel is on the way too. In short, you'll be playing Destiny forever.
---
Minecraft
Minecraft is simple. You gather resources, build a shelter and try to survive evil monster attacks.
You also have the freedom to build whatever you want, no matter how big or ambitious. Creations range from a replica of the Taj Mahal to a complete recreation of Denmark, each taking countless hours of work.
By May 2014, Xbox 360 gamers had spent 1.75 billion hours, which is 199,772 years, playing Minecraft. Humans have only been on earth for 200,000 years, while civilisation as we know has only existed for 6,000. Technically, the Minecraft world should be more advanced than the real world by now.
The longest single Minecraft session currently stands at 35 hours, 35 minutes and 35 seconds and was set by Joe Kelly from Cheltenham as part of a charity fundraiser. He raised more than £2,000 for Cancer Research UK.
---
The Division
Ubisoft's new third person MMO shares a lot of similarities with Destiny, with players teaming up to complete missions and get sweet gear in a post-apocalyptic version of America.
While the game is too new for anyone to have racked up a jaw-dropping total play time, Ubisoft's plan to offer endless gameplay and consistent new content suggest The Division will gradually take over your life in a way only a good MMO can.
---
Football Manager
Although even the greatest real football managers eventually have to retire, a Football Manager career can last forever.
When your virtual manager hits 99, he stops aging and becomes an immortal football god. Some believe this is what will happen to Jose Mourinho, allowing him to torment his fellow managers forever.
The internet is littered with stories of football in the distant future but this 1000 year simulation, in which Sheffield United became the dominant force in football with 167 league titles, is the most impressive of them all.
---
Civilization
The endless game to end them all. Civilization casts you as the ruler of an empire and it's your job to expand and thrive. That includes building cities, sourcing materials and going to war constantly.
While the average game typically lasts a few weeks or months, Reddit user Lycerius famously played a game of Civilization II for over 10 years. The result was a global conflict that couldn't be stopped.
---
Which game have you spent the most hours on? Let us know in the comments!
If you're planning to buy any of these games, trade in games and make it cheaper with musicMagpie! We'll give you an instant price and pay the same day your games arrive.
You can also buy games on the new musicMagpie Store, with 100s of classics to choose from and free delivery on all orders!