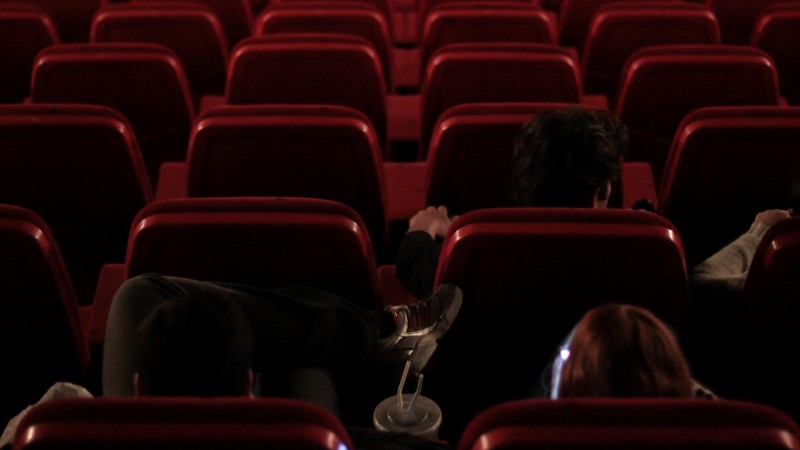 April's New Cinema Releases
It's April! The nights are longer, the air is crisper and the movies hitting the cinema are getting louder. Here's what to look forward to this month.
---
Friday 1st
Eddie The Eagle
The heart-warming true story of the plucky underdog who entered the Winter Olympics with no funding gets the big screen treatment, with Kingsman's Taron Egerton donning the skis.
---
Friday 8th
Hardcore Henry
Shot from a first person perspective, this action flick follows a chap who gets resurrected and has to discover his identity in order to save his wife from a crazed villainous type.
The Huntsman: Winter's War
The pesky evil queen from Snow White is back to cause all kinds of trouble, but fortunately Chris Hemsworth and Jessica Chastain are around to stop them.
The Man Who Knew Infinity
Dev Patel plays a talented young Indian who gains entry to Cambridge University and becomes a pioneering mathematician.
Midnight Special
Michael Shannon stars in this thriller about a father and son who go on the run when they discover the child has special powers. Joel Edgerton and Adam "˜Kylo Ren' Driver co-star.
---
Friday 15th
Eye In The Sky
Helen Mirren, Aaron Paul and the late, great Alan Rickman (in his final live action role) star in this drone warfare saga, which examines the ethics of modern warfare.
The Jungle Book
The long-awaited live action adaption of the Disney classic stars Bill Murray as Baloo, Scarlett Johansson as Kaa and Idris Elba as Shere Khan. Sounds like a winner already.
---
Friday 22nd
Bastille Day
Idris Elba stars as a CIA agent hunting terrorists in Paris, exposing a conspiracy that leads to lots of fights and car chases.
Friend Request
Social media gets spooky when a college student unfriends someone online and fighting a spirit that's trying to unfriend the rest of her mates in real life "" by killing them.
Jane Got A Gun
The great Western revival continues with this tale of a woman who seeks the help of her ex-lover to protect her husband from a gang planning to kill him. Natalie Portman stars.
Whiskey Tango Foxtrot
Tina Fey stars as a journalist recounting her time covering the war in Afghanistan. Billy Bob Thornton and Margot Robbie co-star.
---
Friday 29th
Captain America: Civil War
The second superhero mega-battle in as many months, Civil War sees Captain America and Iron Man duking it out over whether superheroes should be governed by more laws or not. A certain web-slinger makes an appearance too.
Demolition
Jake Gyllenhall plays an investment banker who starts to fall apart from the tragic death of his wife in a car crash, before meeting a friendly customer service rep.
Ratchet and Clank
A weird made-up animal and his robot mate team up to save the galaxy from an evil alien in this adaptation of the hugely popular video game series.
---
Need cash to see this month's new releases? Sell DVDs, CDs, Games and Electronics with musicMagpie! We'll pay you on the same day we receive your items.