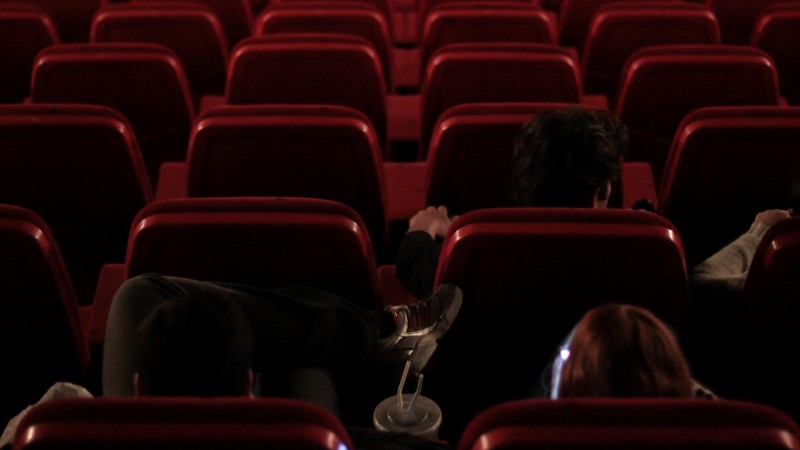 Magic, Ghosts and Fish: What to watch at the cinema this month
Blockbuster season is in full swing, with star-studded movies hitting the big screen left, right and centre. Here's the pick of what's hitting your local cinema this month.
---
Absolutely Fabulous: The Movie – 1st July
Eddie and Patsy return, this time on the big screen. Fortunately, not much has changed: they're still shopping, drinking, clubbing and generally acting like teenagers. Then, something goes wrong at a party and the pair takes the blame. As well as Jennifer Saunders and Joanna Lumley, there are tons of cameos including Rebel Wilson, Kate Moss and Jon Hamm.
---
Central Intelligence – 1st July
Kevin Hart is an accountant who meets a nerdy ex-school friend over the internet. Except his friend is now The Rock and works for the CIA. Hart, like in Ride Along, is forced into one of The Rock's missions and deals with it about as well as you'd expect.
---
Now You See Me 2 – 4th July
Jesse Eisenberg's band of illusionists are back, fresh from tricking the FBI with their magic and trickery. Unfortunately, they've been roped into performing a heist by an evil tech magnate (the go-to villain of the 2010s) and will require all their skill to get out of it.
---
The Legend of Tarzan – 6th July
Everyone's favourite vine-swinger is back in his first theatrical release since 1999. Alexander Skarsgard dons the famous loincloth this time round (and has clearly spent a few hours in the jungle gym in preparation), with Margot Robbie as a feisty Jane.
This is a sequel, with Tarzan now living happily in England and serving in the House of Lords (yes, really) until trouble kicks off in the jungle…
---
Maggie's Plan – 8th July
Greta Gerwig and Ethan Hawke star in this screwball comedy in which a single woman determined to get pregnant on her own falls in love with a married man… only to find things aren't as great as they seem.
---
The Neon Demon – 8th July
Drive and Only God Forgives director Nicolas Winding Refn turns his attention to the fashion industry with The Neon Demon, a horror in which a young model is pursued by a group of women who plan to drain her of her vitality and beauty. Elle Fanning, Jena Malone and Christina Hendricks star.
---
Ghostbusters – 11th July
So, it's finally happened: someone has had the nerve to reboot Ghostbusters. To be fair, Bridesmaid and Spy director Paul Feig has a great track record, it has a hilarious cast and the trailers have been good. Count us intrigued.
---
Ice Age: Collision Course – 15th July
Manny, Sid, Diego and Buck return to save the world from a meteor strike which threatens to wipe out all life. Their adventure is filled with peril, laughs and loads of new characters that the kids will love. There should be a few jokes for us adults too.
---
Keanu – 15th July
Much-loved US comedians Key and Peele star in their first major blockbuster, in which they attempt to save a stolen kitten by pretending to be drug dealers. Sounds like a fantastic plan…
---
The Purge: Election Year – 15th July
Taking place in an alternative world in which people are allowed to do whatever they like one night a year (usually murder), a presidential candidate, Senator Charlotte Roan, vows to stop the annual "˜Purge Night'. Naturally, some people are upset and poor Charlotte and her head of security end up on the streets with a bunch of bloodthirsty maniacs on Purge Night. Cripes!
---
The BFG – 22nd July
Disney's big budget remake of the Roald Dahl classic finally hits the big screen. The animation looks nothing short of incredible and the story is obviously great, so this could be the surprise big hit of the summer. Mark Rylance plays the big friendly giant who refuses to eat children, to the dismay of his fellow kiddie-munching brethren.
---
Star Trek Beyond – 22nd July
Fast & Furious director Justin Lin takes the helm for Star Trek Beyond, in which the crew of the USS Enterprise venture into deep space and meet a new villain who threatens to destroy pretty much everything. Simon Pegg, who stars as Scotty, also co-wrote Beyond.
---
Finding Dory – 29th July
The long-awaited sequel to Finding Nemo is already a smash hit in the States, breaking box office records for an animated movie. Dory's quest to find her parents has received rave reviews from critics too, so it's safe to say you should give this a watch.
---
Jason Bourne – 29th July
Matt Damon returns as Jason Bourne to kick ass and smash conspiracies like elaborate piñatas. Seven years after disappearing completely, Bourne seemingly comes back from the dead. He doesn't get much chance to relax though, with a new program to hunt him down drawn up almost immediately. We can't wait.
---
If you need extra cash to cover your cinema visits, sell DVDs with musicMagpie! It's fast, easy and FREE "" just click below to get an instant price now.

Image credit: Leo Hidalgo on Flickr.