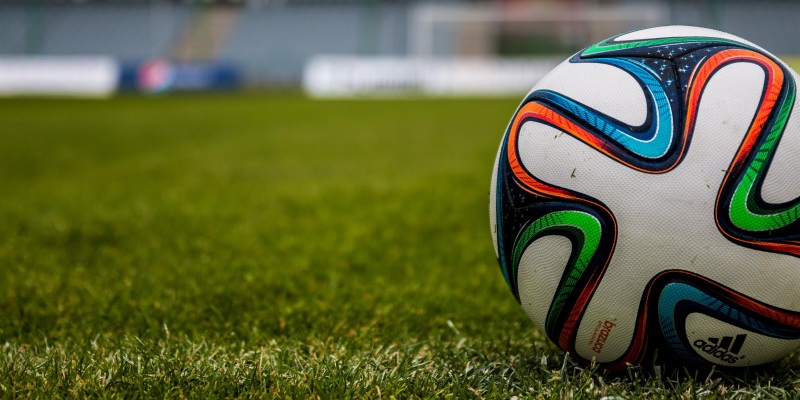 The 20 best players on FIFA 17
This year's edition of FIFA is released next week and naturally, much of the pre-launch chatter has focused on the issue of player ratings.
After compiling the top 20 players last year, we've done it again for FIFA 17. As always, there are some controversial omissions: big names like Arjen Robben, Andres Iniesta and Eden Hazard have all slipped out of the top 20. But who has replaced them?
---
20: Pepe – Real Madrid/Portugal
Overall rating: 88
Pepe, the Real Madrid centre back everyone loves to hate, has had quite a year. Not only did he win Euro 2016 with Portugal (how did that happen?!) but he's received a significant stat boost on FIFA 17 too. His 88 defending makes him one of the best defenders in the game, with a respectable 81 physicality too.
---
19: Gonzalo Higuain – Juventus/Argentina
Overall rating: 88
After banging in 36 goals and breaking the Serie A goal scoring record with Napoli last season, the Juve striker's +4 overall increase was inevitable. His 87 shooting rating combined with 80 pace and 82 dribble is enough to strike fear into the hearts of any virtual defence (and will presumably make him very expensive on Ultimate Team too).
---
18: Paul Pogba – Manchester United/France
Overall rating: 88
The world's most expensive player is only the 18th best player in FIFA 17, but his stats are still unbelievably impressive; 80 shooting, 83 passing, 87 dribbling and 87 physical make him a near-perfect all-round midfielder. Expect him to cost about as much on Ultimate Team as he did in real life.
---
17: Antoine Griezmann – Atletico Madrid/France
Overall rating: 88
Another new entry into the top 20, Griezmann's combination of pace (86), shooting (85) and dribbling (87) make him one of the deadliest strikers in the game. Expect to see him up top for a lot of La Liga teams!
---
16: Thiago Silva – Paris Saint-Germain/Brazil
Overall rating: 88
The always reliable Brazilian defender drops 7 places on our list, although his stats remain pretty much the same as last year. His combination of pace (74) and defending (90) should make him a one of the game's most popular defenders (again).
---
15: Luka Modric – Real Madrid/Croatia
Overall rating: 89
Up from 19th last season, the brilliant Croatian midfielder's 89 dribbling and 86 passing make him a fantastic playmaker, while his 75 shooting means he should be able to chip in with some goals too.
---
14: Sergio Ramos – Real Madrid/Spain
Overall rating: 89
After winning the Champion's League again last year, the Real Madrid captain receives a 2 point overall stats boost. His 78 pace and 87 defending make him the ideal counter to pacy strikers, while his 70 passing means you'll be able to play out from the back too.
---
13: Thibaut Courtois – Chelsea/Belgium
Overall rating: 89
Despite a disappointing season with both club and country, the massive Belgian keeper gets a 3 point overall stat boost. That makes him one of the top 3 keepers in the game, and a strong choice for any EPL Ultimate Team.
---
12: Mesut Ozil – Arsenal/Germany
Overall rating: 89
Arsenal's playmaker is the best Premier League midfielder in the game, with 87 passing giving him the ability to pick apart defences with ease. He should slot into a Bundesliga/Premier League hybrid nicely too.
---
11: Sergio Aguero – Manchester City/Argentina
Overall rating: 89
Up one place from last year, AGUEROOOOOOOOO gets a +2 overall stat increase and boasts some frankly terrifying stats: 89 pace, 89 dribbling and 88 shooting. You'll be scoring goals for fun with this guy in your team.
---
10: David De Gea – Manchester United/Spain
Overall rating: 90
Although it's been a difficult couple of years for Man U fans, their man between the sticks has been a constant rock. His immense contribution to the Reds has finally been recognised with a +4 stats update, making him the 2nd best keeper in the game.
---
9: Robert Lewandowski – Bayern Munich/Poland
Overall rating: 90
Lewandowski had a ridiculous 2015/2016 season, becoming the first non-German to score 30 goals in the Bundesliga since 1978 and breaking four world records by scoring 5 goals in 9 minutes against Wolfsburg. It's no surprise that he's received a +3 upgrade on his starting overall stats from last year, then!
---
8: Jerome Boateng – Bayern Munich/Germany
Overall rating: 90
The German centre-back gets a +3 stat boost, making him the best centre back in FIFA 17. He boasts 90 defending, 85 physical and 79 pace so he can keep up with those annoyingly fast strikers.
---
7: Zlatan Ibrahimovic – Manchester United/Sweden
Overall rating: 90
The red half of Manchester rejoiced when everyone's favourite walking ego and karate master touched down in England. Players building EPL squads should be excited too; his stats, which include 90 shooting, make him the best striker in England!
---
6: Gareth Bale – Real Madrid/Wales
Overall rating: 90
What a year for Bale. He won the Champion's League, got to the Euro 2016 semi-finals with Wales and now he's got a nice little +2 stat boost on FIFA 17 too. Remarkably, he didn't even make the top 20 last year. 94 pace and 87 shooting make him one of the deadliest wingers on the game.
---
5: Manuel Neuer – Bayern Munich/Germany
Overall rating: 92
The ultimate sweeper-keeper is FIFA 17's best goalkeeper for yet another year, a mighty colossus who'll keep more clean sheets than a 5 star hotel's linen cupboard. He'll cost a small fortune to buy, mind.
---
4: Luis Suarez – Barcelona/Uruguay
Overall rating: 92
Suarez was once the player everyone loved to hate, what with all the biting and handballs on the goal line to deny teams a place in the World Cup semi-finals. Since moving to Barcelona, though, he has become a genuine world class striker; the best in the world, according to FIFA 17. Who are we to argue?
---
3: Neymar – Barcelona/Brazil
Overall rating: 92
Neymar had a brilliant season in 2015/16, racking up goals galore for Barca and winning an Olympic gold medal with the Brazilian national team. He's one of the best wingers in FIFA 17, with a ridiculous 95 dribbling, 91 pace and 5 star skill moves. Deadly.
---
2: Lionel Messi – Barcelona/Argentina
Overall rating: 93
Ouch, this is controversial. Last year's best player receives a -1 stat downgrade, making him only the second best player in the game. And he's got a dodgy haircut on his Ultimate Team card too. It's a good job he's still a beast of a player, with 96 dribbling, 90 shooting and 86 passing.
---
1: Cristiano Ronaldo – Real Madrid/Portugal
Overall rating: 94
No surprises here. After winning the Champion's League and finally winning a major tournament with his beloved Portugal, Ronnie lands the FIFA top spot. His astonishing 92 pace, 92 shooting and 91 dribbling make having him in your squad as good as a guaranteed win.
---
Looking forward to FIFA 17 but need some extra cash? Sell video games with musicMagpie and we'll pay you the same day they arrive! All you need to do is get an instant price, pop your stuff into a box and send it to us for FREE.