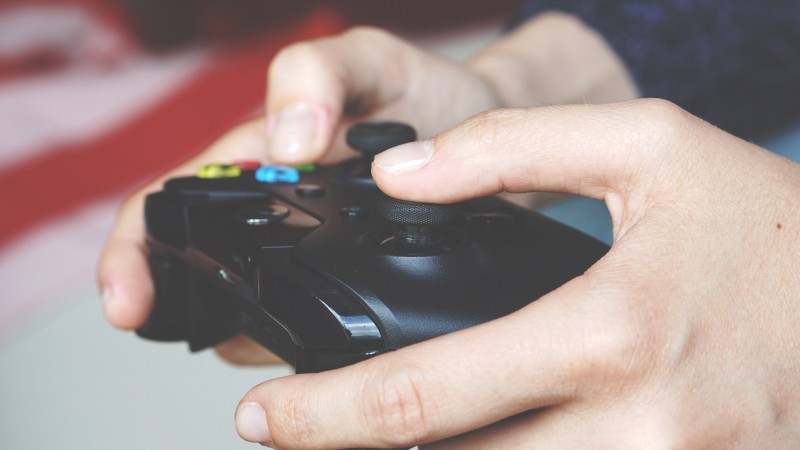 6 alternatives to FIFA 17
FIFA is the world's most popular football series and the latest edition, FIFA 17, will no doubt rule the UK Games Chart for months to come (apart from the weeks Call of Duty does, of course).
FIFA isn't everyone's cup of soccer tea though. Luckily, there's plenty more football fun on offer too. Here are some of our favourite alternatives.
---
Pro Evolution Soccer 17
This year's edition of the 'other' football game has received rave reviews, with IGN awarding it a massive 9.5/10 and calling it 'the king of the virtual pitch'. Others have said it's the best PES since the PS2 glory days, which is very exciting for players of a certain age!
Improvements have been made to MyClub (the PES version of Ultimate Team), online matches and Master League, but it's the gameplay that really shines. From realistic passing to hugely rewarding goals, Pro Evo 17 is one of the best football games ever.
Unfortunately, it's still missing a lot of licenses. While Konami have secured the rights to a few clubs (Barcelona, Arsenal and Dortmund among them), almost all Premier League clubs go by alternate names (Man Red, for example). The presentation of matches, especially the commentary, pales in comparison to FIFA too.
Still, if that kind of thing doesn't bother you, this is a seriously tempting alternative to FIFA.
---
Score! Hero
Score! World Goals is one of our favourite football games of the past couple of years, so we were thrilled to see the same team created an RPG based on the game.
Score! Hero features the same puzzle-crossed-with-football gameplay as World Goals, with passes and shots completed by drawing lines. Rather than recreating classic goals, though, Hero sees you guiding a young footballer through his career by banging in (and creating) goals left, right and centre (a bit like FIFA's The Journey mode).
Score! Hero is hours of fun and totally free to download. Can't really argue with that, can you?
---
Football Manager 2017
Fancy yourself as the next Pep Guardiola? Football Manager is the game for you.
Taking control of a club of your choosing, you have total control of tactics, transfers, training and much more. Your goal is to take your club to the top without getting the sack – pretty simple, yeah?
Erm… not quite. As any manager would attest, life in charge is tough and time-consuming. But it's all worth it for that proud moment when you lead your squad, filled with players you'll end up loving like friends, from the doldrums of non-league football to their first cup final (suit not required but definitely encouraged).
---
Football Manager Handheld
If Football Manager sounds too hardcore, Football Manager Handheld may be more your pace.
It offers all the fun of its big brother – the tactical tinkering, wheeling and dealing on the transfer market and forcing your lazy players to undertake intensive training – but at a much faster pace and without some of the more complex features.
You can also play it on the bus, turning those boring commutes into an opportunity to undertake exhilarating and occasionally heartbreaking (virtual) managerial career.
---
Rocket League
Imagine football but with rocket-powered cars instead of overpaid young men with silly haircuts.
That's pretty much what Rocket League is, with teams of cars duking it out to score the most goals. It's also phenomenally popular, with over 5 million copies sold!
Part of the appeal is how easy it is to pick up and play, although mastering Rocket League's frantic action and special moves requires time and dedication. Even if you do pick up FIFA this year, we recommend giving this a go too.
---
New Star Soccer
A Magpie favourite for years, New Star Soccer sees you guiding a football starlet from the minor leagues to the Champions League through careful aim and sweet striking.
NSS' gameplay is fairly simple: you drag your finger across the screen to aim a pass or shot, then tap the ball where you want to hit it.
But the RPG elements, which include maintaining a relationship with a girl by taking her out on dates and buying her nice things and buying new boots to play better, make it ridiculously addictive too.
---
Need some extra cash to buy FIFA 17, PES or Football Manager? Sell video games with us and we'll pay you the same day they arrive!