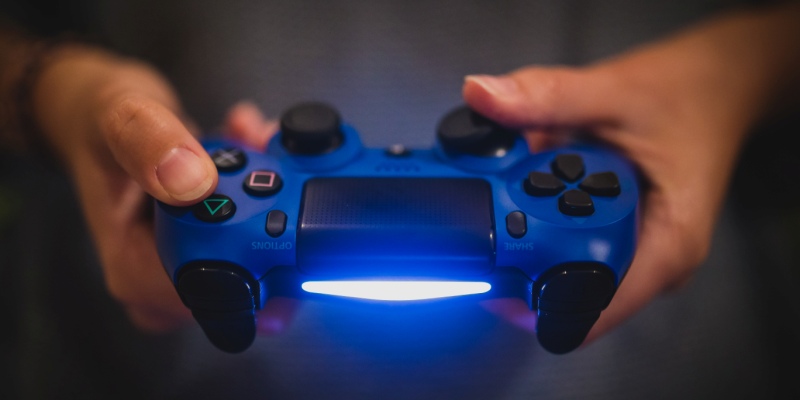 PS4 Pro vs Project Scorpio vs Nintendo Switch: which should you buy?
Typically, console manufacturers release a new device and then wait at least half-a-decade before unveiling the next one. There was a 7 year gap between the PS3 and PS4, for example.
Things are changing, however. This month, Sony are releasing the PS4 Pro, a more powerful version of the PS4 (which was released less than three years ago).
They aren't the only ones at it either. Microsoft recently announced Project Scorpio, a souped-up version of the 3 year old Xbox One, while Nintendo announced a brand new console to replace the Wii U (which is only 4 years old).
In short, you're probably going to get a new console sooner than you planned. The big question is: which one should you buy?
---
PlayStation 4 Pro
The PS4 Pro is a more powerful version of the PS4. It's basically the iPhone 6s to the iPhone 6; the same, but better.
It boasts double the graphical processing power of the original PS4 and is the first console to offer 4K and HDR gaming. Great news if you've got a 4K TV!
Don't worry if you don't though: developers can apparently harness the extra power to improve graphics on standard 1080p displays too.
You won't need to fork out for new games either. The Pro shares the same library as the PS4, with upcoming games containing a "˜Pro' mode for improved graphics.
Some older games will receive patches to add Pro compatibility too, including Uncharted 4, Deus Ex: Mankind Divided and Infamous: First Light.
The PS4 Pro hits shelves on the 10th November with a £349 price tag. That sounds a lot, but trading in your current PS4 and a few games will cut that cost!
---
Project Scorpio
Although it sounds like a Bond villain's secret plan, Project Scorpio is a more powerful version of the Xbox One – we think.
Boasting 6 teraflops of GPU and 8 CPU cores, Project Scorpio will the most powerful console ever.
Like the PS4 Pro, it'll be capable of 4K and HDR gaming. Microsoft are also placing a lot of emphasis on virtual reality, with a VR version of Fallout already announced.
Although it was initially suggested that Scorpio was just a ramped-up version of the Xbox One, recent quotes by Microsoft executives about "˜a future beyond console generations' and reports of Scorpio exclusives suggest it may end up becoming a console in its own right. However, it will definitely play Xbox One games and backwards compatible Xbox 360 titles.
There's no word on pricing but expect it to cost around £500 – a lot, but nowhere near the cost of a similarly powered PC. It should hit stores late next year.
---
Nintendo Switch
After the disappointing performance of the Wii U, Nintendo need a hit. Fortunately, the Switch looks awesome.
A home console/handheld hybrid, the Switch is a 6.2 inch" tablet-style device that can either be used on the go with detachable JoyCon controllers or played on a TV using a dock. Those detachable controllers can also be used for multiplayers, although they look a little small.
As ever, Nintendo's console won't compete with Microsoft and Sony's offerings on power. However, the revelation that Skyrim Remastered will be available and early shots of The Legend of Zelda: Breath of the Wild suggest it'll pack more than enough power for most gamers.
The Switch is unlikely to disappoint on the games front either, with the aforementioned Zelda, a new Mario game and Mario Kart all set for release. We imagine Nintendo's back catalogue will be available too.
Nintendo have also released a list of third party partners, presumably to reassure gamers that it won't suffer from the same issues as the Wii U (which was largely had to make do with inferior versions of major titles or didn't get them at all).
The Switch is set for release next March. Nintendo haven't said how much it'll cost yet, but between £250-£300 is a fair guess.
---
Which console are you looking forward to most? Let us know in the comments.
Sell your Games Console, Games, CDs, DVDs, Books, Mobile Phones and Tech for fast cash with musicMagpie! Just get an instant price, send it for FREE and we'll pay on the same day we receive it.