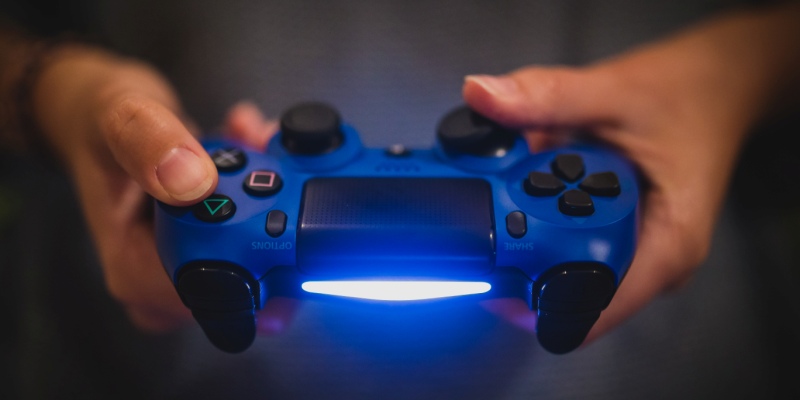 Sony Unveils the PlayStation 4 Pro
Gaming's worst kept secret is finally out in the open. Sony is releasing a new console, the PlayStation 4 Pro, this November.
However, the PlayStation 4 Pro isn't a new console in the traditional sense. It's essentially a PS4 with upgraded specs: double the GPU power, the ability to play 4K games and smoother and more stable framerates. It also has a lovely new three-tiered design which makes it look a bit like a robot's wedding cake.
There will be no exclusive games for the PS4 Pro. Instead, it will run 'enhanced' versions of PS4 games. Nearly all upcoming PS4 games will include an 'enhanced mode', including Call of Duty: Infinite Warfare and Mass Effect Andromeda, while some older games could be updated with a patch.
Sony is aiming the PS4 Pro at hardcore gamers who want the best possible experience, the kind of gamers who own 4K TVs (although gamers with HDTVs will benefit from enhanced graphics too). It'll also offer a smoother experience on the PSVR, which is released in October.
The PS4 Pro represents a major shift in the traditional console upgrade cycle, in which years-old consoles are given a major overhaul. With technology moving fast, the PS4 Pro is an attempt to keep up with high powered PCs. Sony aren't the only ones trying to keep up either; Microsoft announced an upgraded version of the Xbox One, Project Scorpio, at this year's E3.
The PS4 Pro will hit shelves in November with a pricetag of £349. If you need extra cash to help you save, sell your Xbox One, PS4 or any other games and consoles with musicMagpie – it's fast, FREE and easy!
---
What else is new?
As well as unveiling their new console, Sony launched a new slim design for the standard PS4.  It's approximately 40% smaller than the old PS4 design, with a lovely matte finish and a 2 tier design that looks like a slightly smaller robot's wedding cake. According to Digital Foundry, the new console has better power efficiency and noise reduction too. The new design is launched on 15th September, with the 500GB model costing £249.
Both new consoles will be accompanied by a revamped version of the Dual Shock 4, which allows the light from the light bar on the back to show through a line on the touchpad and features new USB 3.0 and Bluetooth capability.
Sony revealed every PS4 owner will receive a free update to make their console HDR compatible. HDR improves the variety of colours and brightness in games, although you'll need an HDR display to enjoy the enhanced visuals.
Finally, three new peripherals were launched: a new version of the PlayStation Camera to support PS VR, a vertical stand for the new consoles and a Platinum Wireless Headset with 7.1 Surround Sound and noise-cancelling microphones.
Want to upgrade to the PS4 Pro? Sell your PS4 with musicMagpie! Just get an instant price, send your stuff for FREE and we'll pay you the same day it arrives.