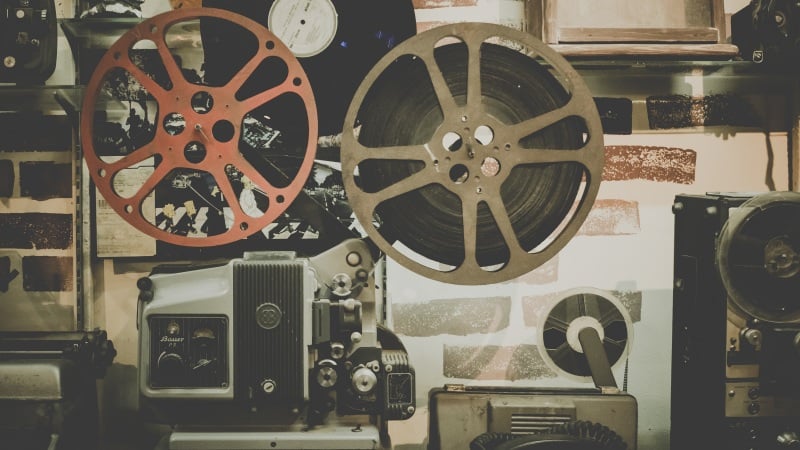 The best new independent films coming out in 2017
In 2016, we were treated to aliens from another world, song-and-dance numbers, a quest in dealing with loss, the lives of the gay black community in the 305, Marvel continuing their winning streak and countless foreign language and documentary features, and 2017 seems to be continuing with that trend.
However this  post will exclusively focus on the documentaries, independent and foreign language films coming in the year ahead, although films released in 2016 but held over for a 2017 release don't count (apologies to Elle, The Handmaiden, The Lost City of Z, I Am Not Your Negro and The Red Turtle). Anyway, here's a comprehensive list of what to watch out for in 2017…
---
CASTING JONBENET
Director: Kitty Green
Release date: 28th April 2017
There has been massive praise heaped upon this documentary feature after it emerged from Sundance in January. Taking cues from Joshua Oppenheimer's The Act of Killing, Casting JonBenet takes a look at the 1996 death of beauty pageant contestant JonBenet Ramsey, with numerous families and children offering their own interpretations of the events, in a range of styles and performances.
Again, this is another Netflix purchase so if you're in the mood of seeing factual coverage of a sensational event with fresh eyes, you know how to add media to your queue.
Distributor: Netflix
---
THE OTHER SIDE OF HOPE
Director: Aki Kaurismäki
Release date: 26th May 2017
With his long-awaited follow-up to 2011's Le Havre, cinema's grumpiest auteur returns, pint and fag in hand, to the screen with his immigration comedy The Other Side of Hope. So far reception to this film has been glowing and at last month's Berlin Film Festival, Kaurismäki took home the Silver Bear for Best Director. So, if you want to see what Finland has to offer to the comedy genre, check it out when the film lands in May.
Distributor: Curzon Artificial Eye
---
DARKEST HOUR
Director: Joe Wright
Release date: 29th December 2017
Now take a good look at that image above. If I were to tell you that is a newly released still of Gary Oldman as Winston Churchill, how would you respond?
Obviously, it would most likely be: "that can't be him, surely?" Indeed it is dear reader; it's amazing what a lot of make-up can do.
Want to know more? Okay then. Darkest Hour tells of one of Churchill's crucial moments in the early days of World War II. After suffering a slump with his most recent features, Atonement director Joe Wright returns to his roots with a screenplay penned by The Theory of Everything scribe Anthony McCarten.
Among the rest of the cast are Kristen Scott Thomas, Ben Mendelsohn (Rogue One) and, in one of his final performances, John Hurt (whom the film will be dedicated to). Be sure to keep close tabs on this feature, it could be a good one.
Distributor: Universal Pictures/Focus Features
---
MUDBOUND
Director: Dee Rees
Release date: TBA
After presenting us with the unreleased-in-the-UK Pariah and TV miniseries Bessie, Dee Rees gives us her second feature film, an adaptation of Hilary Jordan's 2008 novel Mudbound.
Among the names cast are Carey Mulligan, Garrett Hedlund (Inside Llewyn Davis), Jason Clarke (Zero Dark Thirty, Dawn of the Planet of the Apes), Jason Mitchell (Straight Outta Compton), Mary J. Bilge and Jonathan Banks (Breaking Bad, Better Call Saul).
Praise for the film is high, Netflix paid a huge sum for the distribution rights and, if they play their cards right, a spot at the 90th Academy Awards could be on the horizon. This could be one for your Netflix queue; I know it's one for mine.
Distributor: Netflix
---
LEAN ON PETE
Director: Andrew Haigh
Release date: TBA
Over the last decade, Andrew Haigh has proved to be one of the most promising figures in LGBTQ cinema. He has provided us with a look at relationships in 2011's Weekend and untold marital truths in 2015's 45 Years.
Now there is the possibility we could be about to see a hat-trick with his upcoming feature, an adaptation of Willy Vlautin's 2010 novel Lean on Pete.
The film chronicles a young boy's search for his long-lost aunt, and potentially a new home, with his only companion a stolen racehorse named Lean on Pete. Keep an eye on this one, Haigh could make it three in a row.
Distributor: Curzon Artificial Eye
---
CALL ME BY YOUR NAME
Director: Luca Guadagnino
Release date: TBA
And yet another prominent name that came storming out of the Sundance blocks in January. Adapted from André Aciman's 2007 novel of the same name, director Luca Guadagnino (I Am Love, A Bigger Splash) and co-writers Walter Fasano and James Ivory (yes, he of Merchant-Ivory) present the story of a relationship between an academic and a seventeen year old boy in 1980s Italy.
With a cast made up of Armie Hammer, Michael Stuhlbarg (A Serious Man, Boardwalk Empire) and Timothée Chalamet (Homeland), the film has received mass acclaim and is being predicted for Oscars by numerous awards circles. Why not check it out to see what all the fuss is about, once they've confirmed a UK distributor and release date (Sony is handling the US distribution)?
---
HAPPY END
Director: Michael Haneke
Release date: TBA
It's been five years since Amour, but Michael Haneke is set to make his return with European migrant crisis family drama Happy End.
The cast reads like a 'Who's Who' of prominent French performers, including the likes of Isabelle Huppert (fresh off her Oscar nomination for Elle), actor-director Mathieu Kassovitz and veteran Jean-Louis Trintignant.
Anyone who knows Michael Haneke's filmography will know just how misleading this title will be to the Average Joe looking for escapism (although it perplexes me why someone like that would be reading this blog post, if they're not one of my relatives). Returning to this film, Artificial Eye has the UK release rights, and word is that this is scheduled to bow at Cannes. Watch this space.
Distributor: Curzon Artificial Eye
---
CITY OF GHOSTS
Director: Matthew Heineman
Release date: 14th July 2017
Seriously Sundance, how many titles are you going to suggest for this list? Okay, if you insist.
Another documentary feature, City of Ghosts is the second feature film by Cartel Land helmsman Matthew Heineman. Here he turns an eye to the Syrian opposition group Raqqa Is Being Slaughtered Silently and their attempts to bring human rights abuses by ISIS and other occupying forces to public attention.
It has received mass acclaim from critics and Amazon are providing the US distribution rights, so keep watch on the Launching Films website for a distributor and a date.
Official website: https://www.cityofghosts.com/
Distributor: Dogwoof
---
A FANTASTIC WOMAN
Director: Sebastián Lelio
Release date: 25th August 2017
A breakout title from Berlin, Chilean filmmaker Sebastián Lelio returns to cinemas with A Fantastic Woman (with the support of producers Pablo Larrain (director of Jackie) and Maren Ade (director of Toni Erdmann)).
Featuring transgender actress Daniela Vega, the film tells the story of a waitress/nightclub singer Marina coming to terms with the death of her older boyfriend. A Fantastic Woman received critical acclaim upon release, a US distribution deal with Sony Pictures Classics and also took the Silver Bear Award for Best Screenplay.
This could also be a potential double whammy for Lelio, if his other feature Disobedience (an adaptation of Naomi Alderman's 2006 LBGTQ novel, co-written with Ida scribe Rebecca Lenkiewicz and starring Rachel Weisz and Rachel McAdams) is released this year.
---
A GHOST STORY
Director: David Lowery
Release date: TBA
Calm down Sundance. There's only so much you can give me. After breaking into the mainstream with his remake of Pete's Dragon last year, David Lowery returns to his indie roots with A Ghost Story, a drama film of a ghost haunting the house he used to inhabit.
With Lowery regulars Rooney Mara and newly anointed Oscar winner Casey Affleck (wearing a bedsheet with two eyeholes cut out) headlining, the film received acclaim from critics and a home at A24 (the studio behind Ex-Machina, Room and Moonlight). When it gets a UK release date, mark it on your calendars.
Distributor: TBA
---
GOD'S OWN COUNTRY
Director: Francis Lee
Release date: TBA
Final Sundance title for this list, I promise, and what better title to end this particular stream of recommended pictures than a feature from home soil.
The directorial debut of bit-part actor Francis Lee (Topsy-Turvy and numerous British evening dramas), the film presents the life of a Yorkshire farmer whose life changes upon the arrival of a Romanian immigrant worker during lambing season.
The film itself is partially Lee ruminating on what would have happened had he taken up a farming job within his local community, and not departed for drama school. Acclaimed by critics, described as the UK's answer to Brokeback Mountain and taking numerous prizes from Sundance and Berlin, Picturehouse Entertainment has yet to set a release date for the feature. When they do, we hope to see you there.
Distributor: Picturehouse Entertainment
---
LOVELESS
Director: Andrey Zvyaginstev
Release date: TBA
I'll make no secret that Andrey Zvyaginstev's corruption fable Leviathan was among my favourite films of 2014, even if Dobby the House Elf, I mean Vladimir Putin, doesn't agree with me.
Three years on and he looks set to return to cinemas with Loveless, a film concerning a divorced couple reuniting to search for their son, who vanished during one of their arguments. However, if you are familiar with Zvyaginstev's filmography, don't expect it to be uplifting. Look sharp, for this may be among the competition titles at the Cannes Film Festival this year.
Distributor: TBA
---
ON THE BEACH AT NIGHT ALONE
Director: Hong Sang-Soo
Release date: TBA
The third title in our trio of anticipated Berlin titles, On the Beach at Night Alone marks yet another feature from Korean filmmaker Hong Sang-Soo.
Taking its title from a poem by Walt Whitman, the plot involves an actress wondering the beach, questioning her relationship with a married man. With recent events unfolding in South Korea, the film itself could be seen as autobiographical to Hong, who left his wife for his muse and star of the film Kim Min-hee last year.
However, the controversy of this event did not prevent the film from being greeted with a positive reception and the Silver Bear for Best Actress for Kim (although some of us awards predictors had Daniela Vega as the favourite). Not sure when and who will be releasing it in the UK, but let's keep watching.
Distributor: TBA
---
WONDERSTRUCK
Director: Todd Haynes
Release date: TBA
Following on from his acclaimed lesbian drama Carol, director Todd Haynes returns to cinemas with his follow-up feature Wonderstruck.
Adapted from the 2011 juvenile fiction novel by Brian Selznick (who also wrote the screenplay), the film presents two separate stories set in 1920s and 1970s of two children escaping to New York City for different purposes. Wonderstruck also sees Haynes reunite with recurring cast member Julianne Moore (playing two roles), while bringing aboard Michelle Williams, Oakes Fegley (Pete's Dragon) and deaf actress Millicent Simmonds in her feature debut.
The majority of the crew behind Carol have returned and Haynes also intends to shoot the 1920s storyline in the form of a silent picture (likely to take advantage of the time period and Simmonds herself). Amazon has the US rights to the film and we could be seeing this at the Oscars next year, since AMPAS owe us for the Carol snub and they are no strangers to Brian Selznick (whose The Invention of Hugo Cabret was adapted into 2011 Oscar juggernaut Hugo). A Cannes release is being talked about, so watch this space.
Distributor: TBA
---
OTHER FEATURES THAT COULD BE OF INTEREST
24 Frames – Abbas Kiarostami's final feature film, so let's hope he gets the send-off he deserves.
Annette – a musical starring Rihanna and Adam Driver from Holy Motors helmsman Leos Carax, expect to see this among the 2017 Cannes titles.
The Beguiled – Marking the second adaptation of Thomas P. Cullinan's 1966 novel A Painted Devil, Sofia Coppola brings Colin Farrell, Nicole Kidman, Elle Fanning, Kirsten Dunst and Angourie Rice (The Nice Guys) for this Civil War horror film. Is this the return to Lost in Translation levels we've been anticipating from Miss Coppola?
Dark River – She redefined the documentary genre with The Arbor and examined working class life in The Selfish Giant, now Clio Bernard looks set to return with mystery thriller Dark River, starring Ruth Wilson (one of Mike Leigh's regulars) and Sean Bean.
Ismael's Ghosts – Another feature from Arnaud Desplechin (Kings & Queen, A Christmas Tale, My Golden Days), set in the world of filmmaking involving a filmmaker dealing with the return of a former lover as he embarks on his next feature.
Kings – a 1992 LA Riots drama brought to us by Mustang director Deniz Gamze Erguven in her second directorial outing and English-language debut.
Les Gardiennes – A World War I picture from Xavier Beauvois (Of Gods and Men). This may also be showing up at Cannes.
The Square – Ruben Östlund's allegedly anarchic follow-up to 2014's Force Majeure.
Thelma – Joachim Trier (Oslo, August 31st, Louder than Bombs) returns to his native Norway to tell the story of a woman developing super powers after falling in love.
---
COULD BE THIS YEAR, BUT PUSHED TO 2018
Luxembourg – A neo-noir set in the Chernobyl exclusion zone and concerning those that inhabit it, we could be seeing Myroslav Slaboshpytskiy's long-awaited follow-up to 2014's sign-language drama The Tribe either this year, or the next. Rumours of a Cannes release are abound, but it might not be ready yet.
Mektaub is Mektaub – It's been four years since he wowed us (me especially) with 2013 Palme d'Or winning, lesbian graphic novel adaptation Blue is the Warmest Colour, but Abdellatif Kechiche looks set to return with this love story set in the world of film. A Cannes release is being talked about, but that might not be certain.
Untitled Fashion Project (working title: Phantom Thread) – After striking gold back in 2007 with There Will Be Blood, Paul Thomas Anderson and Daniel Day-Lewis reunite for a film set in London's fashion scene in the 1950s. Universal and Focus Features are handling the release for this film, but Anderson's perfectionist tendencies could see this film pushed to 2018. But let's keep watch nonetheless.
---
Love independent cinema? Check out the huge range of DVDs and Blu-Rays on the musicMagpie Store now. We've got 1000s of films to choose from, all from just £1.19!