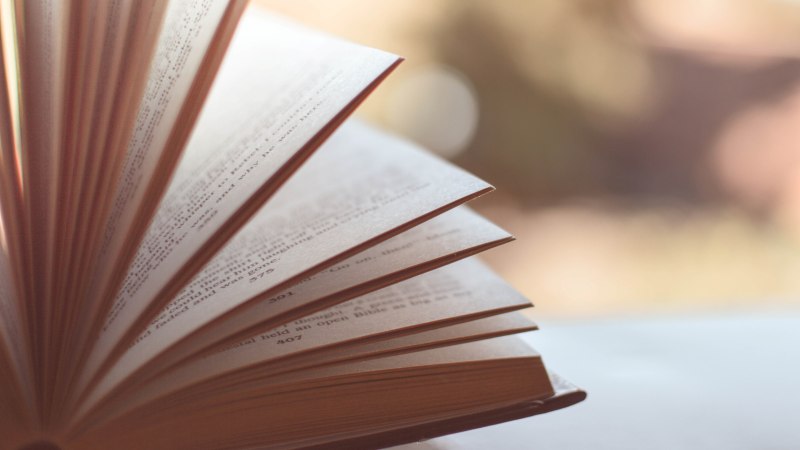 5 books you should have read
When we're trying to make positive changes to our busy schedules, one of the first things we consider is reading more. The only difficulty is; where do you start?
You could go back centuries and delve into the classics, or you could pick modern greats that have changed the game. Whatever your preference is, you should kick-start your love of literature with the following books.
---
To Kill a Mockingbird "" Harper Lee
You'll struggle to find a novel as highly regarded as this one, and as it was Lee's debut, it speaks volumes for her literary talent.
We see siblings Scout and Jem growing up in the Deep South of America, dealing with social issues of race. Their father is the moral compass of the story; he is honourable above this, and his children unfortunately suffer because of his compassion.
Scout and Jem have to grow up in more ways than one, under somewhat unfortunate circumstances.
---
The Great Gatsby "" F. Scott Fitzgerald
The roaring 1920s was a decade of excess, hedonism and indulgence and you can relive this era through the beautifully written The Great Gatsby.
Jay Gatsby is a man who is hopelessly in love, and does all he can to win the girl "" even throwing the most lavish parties the world has seen, just in case she happens to show up.
The Great Gatsby may be laced with lies, deceit and prohibition, but it also portrays true friendship, love, lust and survival.
---
The Catcher in the Rye "" J. D. Salinger
Being an adolescent caught between childhood and adulthood is tough enough "" couple it with being in a place you don't belong and it's even harder to get by.
Salinger's creation Holden Caulfield may be the anti-hero but it's unfair to reduce this giant of literature to something so miniscule. He's a caring kid who's had plenty of difficult periods and is more lost than anything. You'll be surprised just how much you can relate to Holden.
---
The Outsider "" Albert Camus
Admittedly, committing a crime because the weather is too warm is a bit of a lame excuse but this novel boils down to a lot more than Meursault's moment of madness.
Existentialism is the basis of Camus's The Stranger, with protagonist Meursault questioning all aspects of life, including the banal.
The deep and dark issues aside, Camus writes with such passionate flair that you can get sucked into his prose very easily.
---
Atonement "" Ian McEwan
Writing can help to cure heartache, which is what Briony Tallis tries to do with her story. Her unfortunate mistake of a misunderstood situation meant she helped to jail an innocent man for a serious crime.
It cuts through three different time periods; mid 1930s England, the Second World War and present day to share Briony's story and how she tries to deal with the pain she unintentionally caused.
---
Is your bookshelf looking a little full? You can sell books with us too! Just get an instant price, pop your books into a box and send it for FREE; we'll then pay you the same day it arrives! Why wouldn't you?