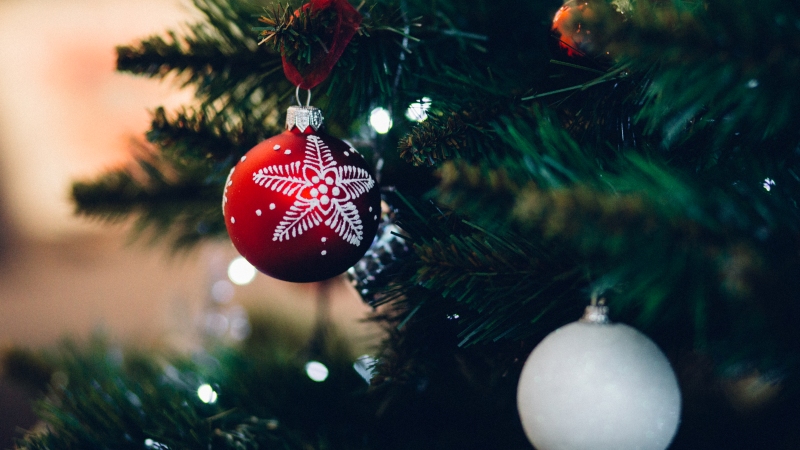 What is the best Christmas movie?
What is the best Christmas movie of all time? It's a question that has taxed generations but now, thanks to the power of the internet, we may finally have the answer.
We took 28 of the most popular Christmas films and used their scores on Rotten Tomatoes (both critics and user) and IMDB to calculate an overall average score.
Here is the top ten. Did your favourite make the cut?
---
10. Elf
Overall: 78.7%
Buddy the Elf has become synonymous with Christmas, providing the face for a million memes about how close Christmas is and how excited people are about that fact.
So it's a little surprising that Elf, arguably the most popular modern Christmas film, has only just snuck into the top ten. It's mainly due to the lukewarm reviews it received upon release in 2003, although repeated showings on Channel 4 and later Sky have cemented its place as a Christmas classic.
---
9. Gremlins
Overall: 79.2%
Gremlins is the tale of a boy who gets a cute little mogwai named Gizmo for Christmas. Gizmo is pretty easy to look after; just don't get him wet, don't expose him to bright light and don't feed him after midnight.
Of course, said boy breaks all the rules (albeit accidentally) and all hell breaks loose. A cautionary tale for anyone thinking of buying their child a pet this Christmas.
---
8. White Christmas
Overall: 79.5%
Although the song is more famous, Bing Crosby's classic Christmas caper is a staple in some households over the festive period.
It sees Bing and Danny Kaye, a successful ex-military song-and-dance duo, team up with a couple of dancing sisters to save the Columbia Inn operated by their ex-general.
White Christmas hasn't aged that well, but it's a good watch if you want to add a little old school Hollywood glamour to your Christmas celebrations.
---
7. Arthur Christmas
Overall: 82.75%
This British animation, which sees Father Christmas' hapless son put in charge of delivering the world's presents on Christmas Eve, received rave reviews on release.
Although it's not quite on the level of Elf in terms of popularity, we can see this becoming a modern classic over the next decade or so.
---
6. Trading Places
Overall: 83%
In Trading Places, Christmas acts as the backdrop to a dramatic life-swap between a high-flying stockbroker (Dan Aykroyd) and a down-on-his-luck street hustler (Eddie Murphy) as part of a bet by two scheming brothers.
If you're sick of Christmas schmaltz but still want to watch something relatively festive, this is the perfect option.
---
5. A Christmas Story
Overall : 86.5%
A Christmas Story follows little Ralphie Parker as he pesters his mom, teacher and a mall Santa for a Red Ryder BB gun, which they won't buy for him as he'll "shoot his eye out".
The film is on near permanent rotation on US TV, becoming a favourite for its warm-hearted yet slightly dark sense of humour.
---
4. Miracle on 34th Street (1947)
Overall: 89.5%
Not to be confused with the 1994 remake (which scored significantly less), Miracle on 34th Street tells the story of a Macy's Santa, Kris Kringle, who claims to be the real deal.
Although not everyone believes him, the presence of Santa has a profound effect on New York City – culminating in a trial to determine whether or not Kris really is the big man.
---
3. Die Hard
Overall: 90%
The biggest risk most people face at their office Christmas party is making a complete fool of themselves and potentially damaging company property.
Pity the poor employees of Nakatomi Corporation then. Their festive soiree comes to abrupt end when a group of terrorists, led by Hans Gruber (played by Alan Rickman at his villainous best), breaks in and promptly takes them all hostage.
Fortunately, one of the employees is married to John McClane (Bruce Willis) – a hard-as-nails New York cop with a fine taste in vests who just so happens to be visiting at the time. Yippee-ki-yay!
---
2. The Nightmare Before Christmas
Overall: 90.25%
The Nightmare Before Christmas is set in Halloweentown, ruled by the charismatic Pumpkin King Jack Skellington. After another year of successful Halloween celebrations, a melancholy Jack stumbles upon Christmastown and immediately falls in love. He decides to take control of the holiday in goodwill, but things soon take a turn for the worse.
There's some debate over whether Nightmare is actually a Christmas film or not, but we think so and so do the critics; they rated Tim Burton and Henry Sellick's legendary stop motion as the second best Christmas movie of all time.
---
1. It's a Wonderful Life
Overall: 92.25%
No surprises here. Frank Capra's timeless It's a Wonderful Life, which stars James Stewart as a downbeat banker who sees what the world would be like without him, is the ultimate feelgood Christmas movie yet manages to do it without being schmaltzy or sickly.
This is one for the whole family… even that grumpy uncle who hates Christmas.
---
You can buy all of the films in this post, as well as many more Christmas classics, on the musicMagpie Store. Prices start from just £1.09 and you'll get FREE delivery with your order too. Why wouldn't you?