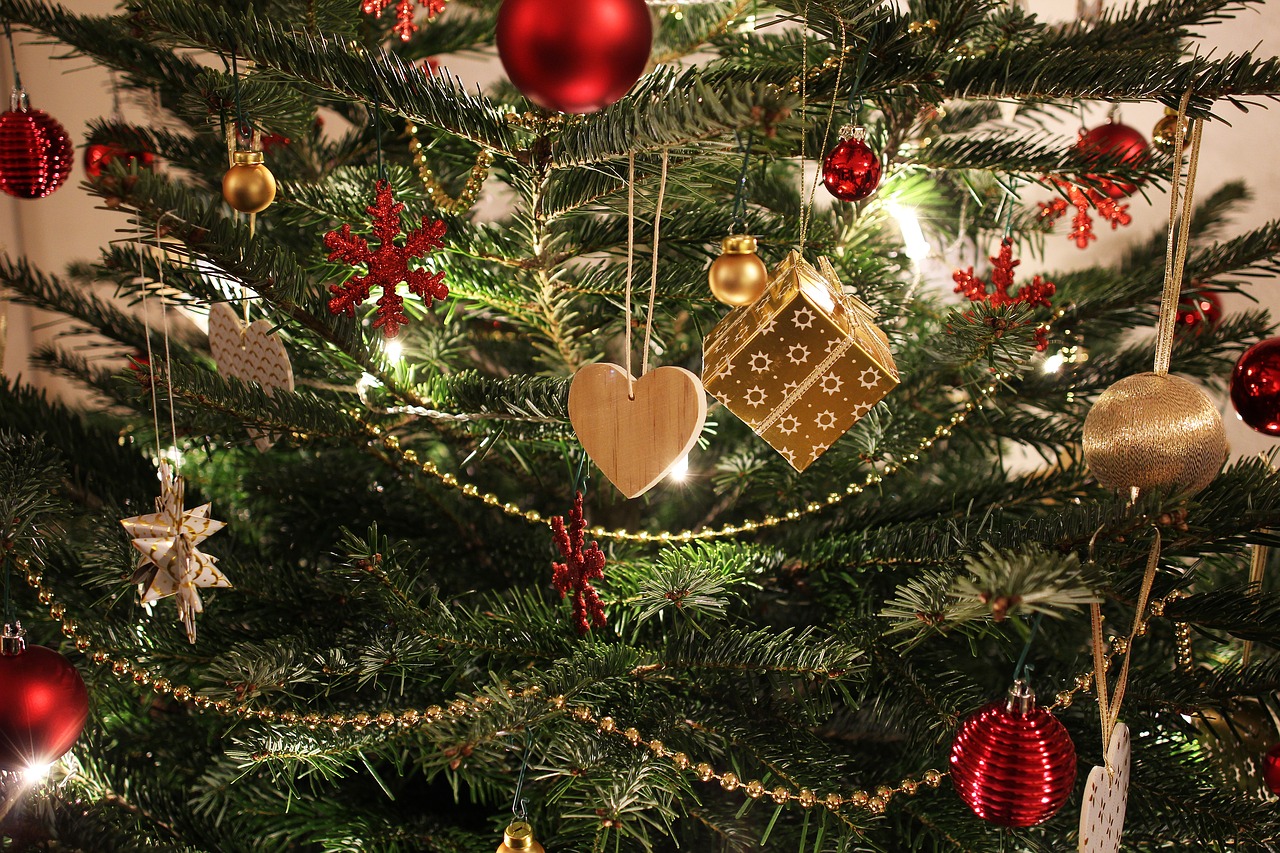 What is the best-selling Christmas song?
Christmas means a few things – feasting, family and fighting for the top spot in the UK singles chart. The Official Top 20 have pulled together the numbers to show which Christmas single is more popular than the other, but the list isn't necessarily full of what you would consider to be proper Christmas tracks. So, in the spirit of Santa, we've taken the songs we truly associate with the holidays from the list!
Do They Know Its Christmas? – Band Aid
Band Aid was the charity-focussed project by Ultravox's Midge Ure and The Boomtown Rats frontman Bob Geldof (80s heaven, we know). Do They Know Its Christmas? was recorded to raise money for anti-famine efforts in Ethiopia, and a supergroup beyond our wildest dreams was formed. Bob and Midge brought together some of the biggest names of 1984 which included Boy George, Paul Young, Bono, Phil Collins, Bananarama… the list goes on! The single sold 3.8 million copies, although subsequent versions haven't quite lived up to the  original's success.
---
Mary's Boy Child/Oh My Lord – Boney M
Boney M's 1978 is instantly recognisable as a modern Christmas classic. They covered the Harry Belafonte classic Mary's Boy Child and added a new element with Oh My Lord. Although the single was recorded in a rush, you'd never know – it would go on to top the UK charts for four weeks, selling 1.88 million copies. It's one of the band's biggest selling singles and has become synonymous with festivities. It rightfully graces the best Christmas playlists!
---
Last Christmas – Wham!
The late, great George Michael could write a tune or two, and Last Christmas is one of his finest. The video is very much of the era – which we love! – and is far less upbeat than some of your traditional Christmas pop songs. It's all about learning your lesson after having your heartbroken. It's sold 1.82 million copies, and there is a campaign for this track to top the charts again this year, 33 years after its release. This is to mark one year since George Michael's death on Christmas Day 2016.
---
Merry Xmas Everybody – Slade
The immortal exclamation of "It's Christmas!" that Noddy Holder lets out in the intro is enough to put you in the festive spirit. This song is, understandably, Slade's biggest hit. It topped the charts in 1973, selling more than one million copies. Fun fact – it beat Wizzard's equally classic I Wish It Could Be Christmas Everyday for the top spot. This track has been adored for almost 50 years, and no doubt will continue to be.
---
Fairytale of New York – The Pogues and Kirsty MacColl
This year marks the 30th anniversary of this song which is often dubbed the ultimate Christmas track. Fairytale of New York was pipped to the top spot by Pet Shop Boys in 1987, but we were enamoured with the tumultuous love story told by MacColl and Pogues lead singer Shane MacGowan. It tells the tale of an Irish immigrant in New York sleeping off in NYC's drunk tank after a binge; exactly the kind of theme expected of The Pogues. It will be a double celebration for MacGowan this year; 30 years since one of the best-loved Christmas tracks was released, and his 60th birthday.
Feeling festive? Check out the huge range of Christmas CDs on the musicMagpie Store today (don't worry: we've got plenty of non-Christmas music too!).