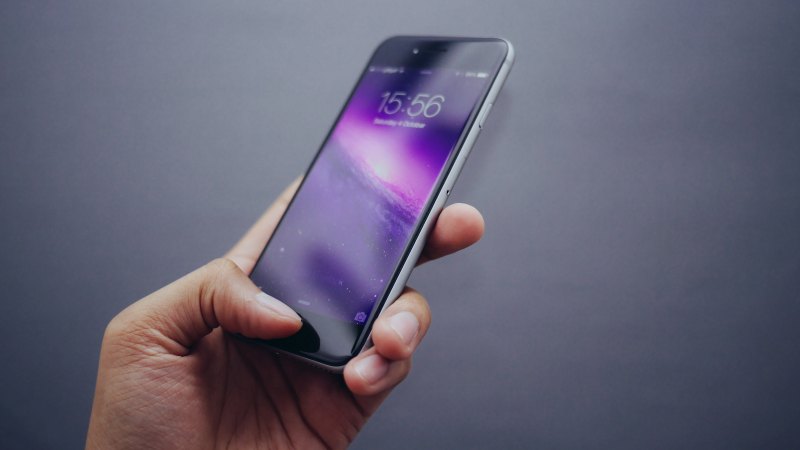 How to Make Your Phone Secure
Your phone contains more information about you than you think. Facebook may have pictures of you, while your banking app holds sensitive financial information that thieves would love to get their hands on.
That's why it's so important to make your phone as secure as possible. Here are a few simple steps you can take today to improve the security of your device.
---
Update your software
It's vitally important to update your phone's software when prompted. These updates, although annoying, often contain security patches and bug fixes that prevent the latest threats from hackers and criminals.
You will usually receive a prompt when a new update is available. However, you can also check if there's an available update by following these steps:
Android: Settings > About Phone > Software Update
iPhone: Settings > General > Software Update
Make sure you plug your phone into a charger and connect to Wi-Fi before updating.
---
Set a lock screen passcode
The lock screen is your first line of defence so it's important to set up a strong passcode. The best option is a strong password consisting of letters, numbers and special characters, although a 6-digit passcode or a pattern may be easier to remember.
Take these steps to set up a passcode:
iPhone: Settings > Touch ID & Passcode
Android: Settings > Personal > Security > Screen Lock
---
Download antivirus software
Like computers, phones are susceptible to viruses. Luckily, there are plenty of antivirus options on both app stores, including products from well-known brands like Norton, AVG and Lookout. Most of these apps are free, although you'll have to pay a little extra for full coverage.
Antivirus software isn't as essential on iPhones due to Apple's tighter control of iOS, but it doesn't hurt to have a bit of extra protection!
---
Don't download apps from untrusted sources (Android only)
Thanks to strong vetting procedures, apps on Google Play are generally safe. Some dodgy apps occasionally slip through the net, but you can avoid these by checking the name of the developer and looking for the 'verified' tick before downloading.
It's murkier outside of the app stores, though. Although there are some genuine apps available from other sources, there are a lot of dodgy apps hiding viruses too.
Most Android devices automatically prevent you from downloading anything from unknown sources, although you can take the following steps to double check you're protected:
Settings > Advanced Settings > Security > Unknown Sources
---
Don't use auto-login
Apps handling your most personal data – like banking apps – will generally require you to sign in before using them (although it's a good idea to check). However, most apps will encourage you to remain signed in for convenience (and advertising) purposes.
Unfortunately, staying logged into an app like Facebook means that anyone who accesses your phone (including a thief) will be able to view pretty much everything about you, putting you at risk of identity theft.
With that in mind, it's best to log out when you've finished using an app. It may seem inconvenient but it'll save you a lot of bother if the worst happens!
---
Be careful with open Wi-Fi
Public Wi-Fi is a godsend but it can be risky too; if you're on an insecure connection, thieves and hackers could potentially view your activity and steal your information.
Generally, the Wi-Fi you can access in a cafe, bar or shop will be safe. However, avoid using any app handling sensitive information (like a banking app) just to be sure.
---
Ignore spam emails and do not click links
It's an old piece of advice but a good one: if you receive a dodgy looking email, don't open it and definitely do not download anything or click a link.
Remember, your bank or any other service you use will not request your details out of the blue. If you do receive an email requesting your details and you aren't sure, call your bank or provider to double check before clicking anything.
---
Check app permissions
Apps require a certain amount of information to work. However, a few of them take liberties and request more than they really need.
The App Store and Google Play will offer a full list of the permissions an app requests before you download it to help you make an informed decision. You can also check what data your current apps can access by taking the following steps:
Android: Settings > Apps/Application Manager > Your chosen app > Permissions
iPhone: Settings > Privacy > Your chosen permissions
From this screen, you'll be able to toggle permissions for each app. Be aware that some apps require certain permissions to work properly though (i.e. Instagram needs access to your camera).
---
Looking for a great phone at a great price? Buy a refurbished iPhone from the musicMagpie Store! We have a huge range to choose from, all at an amazing price with FREE delivery and a 12 month warranty. Why wouldn't you?
Featured image credit: Oliur Rahman on Unsplash