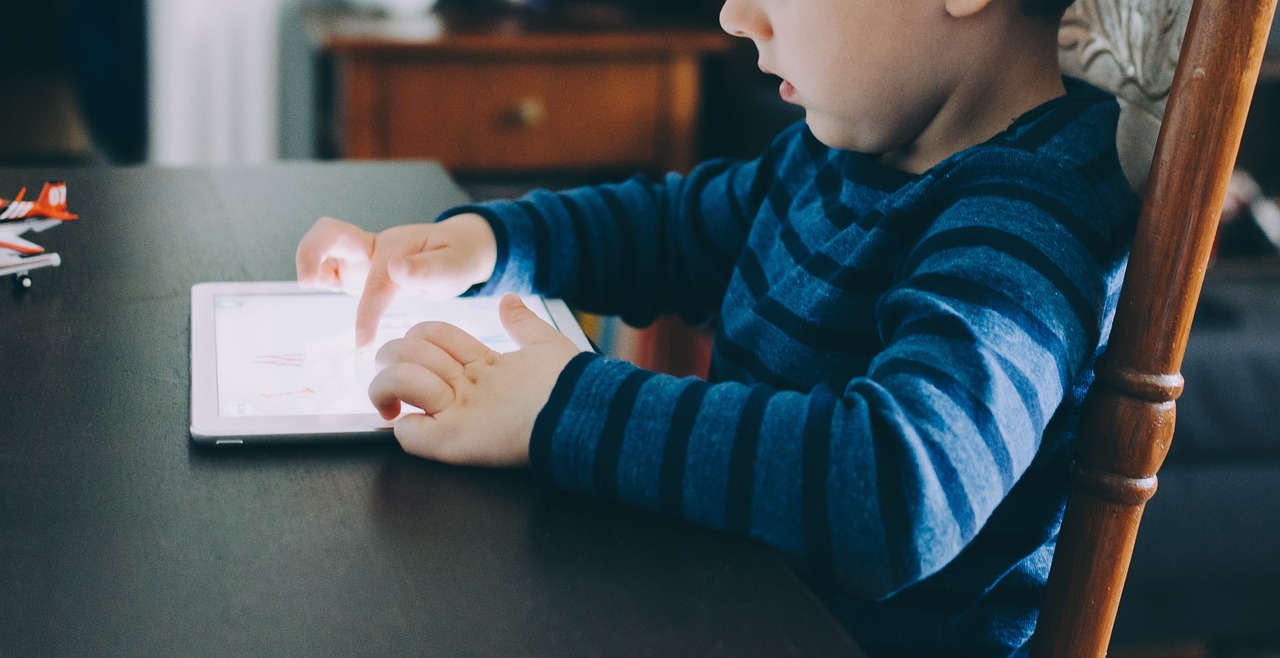 Are tablets good for children?
Technology is a huge part of our daily lives as adults, and is becoming more commonplace for children too. Tablets are replacing textbooks and notebooks in school and children are learning faster how to work devices.
Are tablets educational for a child? Should your little one be on a screen that much of the day? If you're thinking about getting a tablet for your child, it's time to weigh up the pros and cons.
---
Pro: Ready for school
As we said, schools are using tablets now instead of the traditional notebooks and textbooks. It saves so much space in schoolbags and classrooms! This way, the children will be more organised as they can't "˜lose' their homework and the dog definitely can't eat it! So, if your child gets used to using an iPad or tablet outside of the classroom, by the time they are in school they won't have to fumble about trying to work it. It will be the norm in their school and professional life so you may as well help them along the way.
---
Con: Learning the value
Your little one doesn't earn money so they can't see the true value of it. A tablet can be seen as something to play with "" whether or not that's your intention "" so a child is more likely to be rough with it. Tablets aren't built to be thrown around or covered in food! It'll take a little bit of time for this to be grasped so you can only hope your little one doesn't do any serious damage; or doesn't accidently make some in-app purchases!
---
Pro: Helps development
As long as you have a handle on the kinds of things they are using their tablet for, they truly can learn a lot from the little device. There are heaps of apps on the Google Play or App Store that can help them with maths, languages and vocabulary "" and that's just the tip of the iceberg. Its interactive nature means your child can grasp certain skills much quicker as they're more involved in the learning.
---
Con: Additional screen time
This isn't an ideal situation. The more time your child spends glued to a screen, the less time they're spending outside or being creative. It has detrimental effects on how they function and it can seriously damage a child's eye sight. There needs to be a balance between the time a child spends on their tablet and the time they spend playing or using their imagination. Don't let them lose that childhood magic!
---
Pro: Keeps them busy!
A tablet loaded with apps will keep your child preoccupied when you need it to. Long trips can be tough on kids, especially when they can't move around or bring toys with them so a tablet ticks all of those boxes. Charge the tablet fully before you leave on a long car journey or a flight so your child has enough to keep them busy.
---
Con: Discipline is needed
Trying to explain having a balance with the tablet is tough on a child. Reducing the time they can spend can lead to tantrums which can make you just want to give in to their demands. Not only that, using devices continually can become addictive "" tablets can affect a child's sleeping pattern, particularly if it flashes with notifications in the night. It can also have an effect on their ability to communicate when they are buried into a device. You might have to be the bad guy for a little while as your child learns how to use a tablet and the restrictions that come with it.
---
If you feel it's time to get a tablet for your child, that's great! There are plenty of amazing things your little one can learn from it. Tablets can be pricey but you can keep the cost down by buying a refurbished device through musicMagpie. The tablet will be in full working order and has a 12 month warranty for peace of mind!