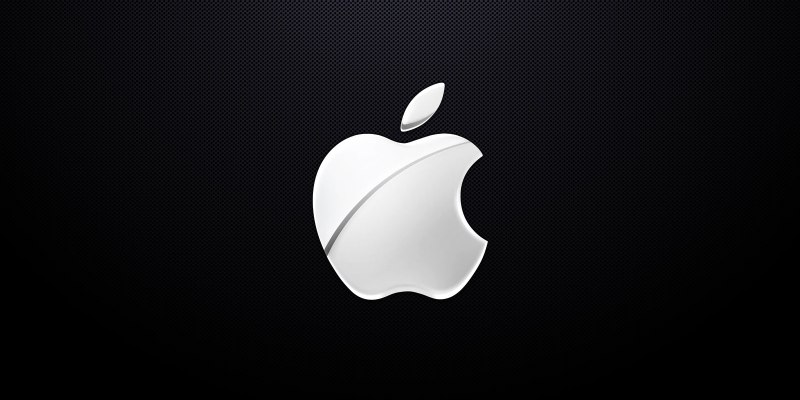 What will Apple make next?
Apple is the most valuable company in the world, raking in more cash per year than most small countries.
So everyone was understandably concerned when Apple announced they made slightly less money than usual last year. Sales fell by around £5.5 billion, the first time they've declined in 13 years, with shares falling nearly 20% as a result.
The good news is Apple isn't going bankrupt any time soon. But it's clear that they need to build something new and exciting, instead of releasing slightly faster devices with slightly bigger screens.
The big question is: where next for Tim Cook and co?
---
The Apple Car
If we were betting magpies, we'd put our money on this. Based on various reports, the iCar/Apple Car/TimCookMobile is almost certainly going to be released. It's just the details we're hazy on.
But first, the evidence that it's happening.
Exhibit A: Apple is apparently buying land to build a test facility for their cars.
Exhibit B: They're currently testing a car at GoMentum Station, a disused World War 2 base in San Francisco, according to the Guardian.
Exhibit C: Elon Musk, a man who knows a thing or two about electric cars, told the BBC it was an "open secret" Apple are working on a car.
Exhibit D: They've bought domain names that more or less confirm it, including apple.auto and apple.car.
Exhibit E: They've also hired loads of car experts.
So, what will the Apple Car be like? Some experts assume it's an autonomous self-driving car, like Google's, although the Wall Street Journal claims it's actually an electric car with 'smart' features.
Whatever the form the Apple Car takes, you won't see it on the road until at least 2020 and you'll need a lot of money to buy one.
---
The Apple Smart TV
Rumours about an actual Apple TV (rather than the streaming box) have been swirling around for ages but it could still happen.
TVs, which are notorious for rubbish interfaces, are ripe for a good old Apple'ing. Imagine how the geniuses behind iOS could revolutionise your programme guide! We're pretty sure they'd do a lovely job of the TV itself too.
However, Apple isn't as renowned as Sony or Samsung for its screen technology, and it might not be a war they want to enter – especially as it'll cost a fortune to develop the technology.
A more likely route is…
---
AppleFlix
Apple's streaming box is good but not essential. What would make it essential? Apple developing their own streaming service and offering exclusive content from major TV networks and sports organisations.
With Apple Music, Cook and pals entered a fiercely competitive market late and haven't done too badly. There's no reason why they couldn't do similar with TV and movies, especially with their financial muscle.
There is an obstacle however: the competition. If anything, video streaming is even more competitive than music streaming, with Netflix, Amazon Prime, Now TV, Hulu, HBO Now and Wuaki just a few of the many, many services on offer. Apple would have to cough up some serious dough to get their foot in the door, and they may decide its more trouble than it's worth.
---
An ultra futuristic iPhone
It's no surprise iPhone sales fell last year; the iPhone 6s looked exactly the same as the iPhone 6, except with slightly better specs.
If the iPhone 7 is going to sell, it needs to be different. Luckily, Apple has a few ideas up their sleeve (apparently).
Rumoured features include an AMOLED display, a glass chassis, wireless charging, an iris scanner and, intriguingly, Touch ID in the screen itself. Bye bye, home button.
Of course, these are all rumours. But when Tim Cook is promising that the new iPhone will "give you things that you can't live without, that you just don't even know you need today", it's hard not to expect something special.
---
Virtual reality
Samsung are doing it. Facebook are doing it. So why shouldn't Apple?
Like the mysterious car, there are a lot of hints that Apple are working on virtual reality in some form. They've filed patents, hired VR experts and, for all we know, may have already built a headset and be knee deep in testing as we speak.
It has also sent employees to visit Stanford University's Virtual Human Interaction Lab, the first stop for anyone entering the VR race.
Apple could yet throw a curve ball and released an augmented reality headset instead, similar to Google Glass or Microsoft's HoloLens. Given how often people use their iPhones, overlaying information on real life almost makes more sense.
Whatever Apple choose to release, it might not be with us for a couple of years. Sit tight.
---
What would you like to see Apple make next? Let us know in the comments.
If you're more interested in Apple's current output, you can buy iPhone from the musicMagpie Store! Low prices, a 12 month guarantee and FREE delivery – what more could you ask for?
Alternatively, if you fancy a chance, you can also sell iPhone with us too.  It's completely FREE and we'll pay you the day your items arrive. Just click below to get started!