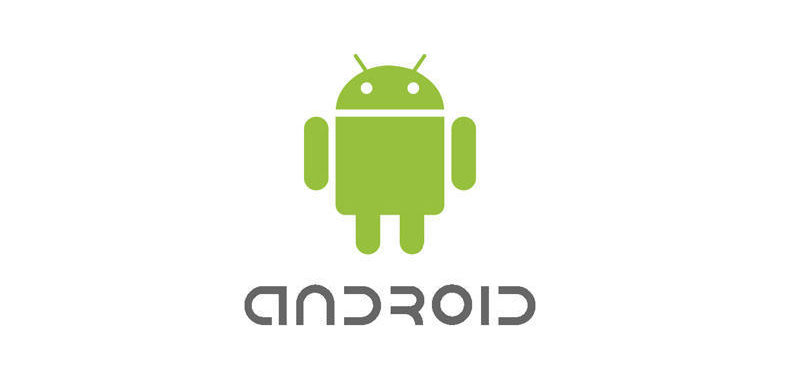 12 Android Tricks, Tips and Apps That Will Change Your Life
Smartphones are amazing. With that little bundle of magic in your pocket, you can talk to anyone in an instant, access every piece of information ever and immediately entertain yourself by tapping a little icon. The world is at your fingertips and boredom is dead.
And yet, that's just a hint of your phone's potential. Android is packed with all kinds of tricks and tips that either well hidden or just not made obvious. In this post, you'll find some of our favourites.
Bear in mind that not all Android devices are the same and certain manufacturer's versions of Android won't allow you to carry out all of these tricks. To make up for that, we've also included some useful apps that can make any Android device better too.
---
Canned Messages
We all have moments when we can't answer the phone: in an important meeting, at the cinema, on the toilet when we're on a particularly tough level of Pet Rescue Saga.
Luckily, Android has you covered. Just swipe up when you receive a call to choose and send a canned message to the caller. It's a polite way to tell people to leave you alone while you're doing important stuff like watching YouTube videos.
Android has a number of preset messages, although you can set up your own if you want to send something more personal (or rude).
---
Text Shortcuts
Typing out full words eats up vital time that could be spent on Instagram.
Fortunately, we have text shortcuts. This little feature expands certain combinations of letters, numbers and symbols into full-blown words. For example, you could set 'mm' to expand to 'musicMagpie', which we know you want to do right now.
Here's how to set up your own text shortcuts:
Go to Settings
Tap 'Language and Input'
Tap 'Personal Dictionary'
Tap '+'
Enter the phrase your shortcut will expand to, then the shortcut text below.
Tap 'Save'
As if by magic, the full phrase will appear the next time you enter your shortcut text and tap the spacebar. Literally seconds saved!
---
Smart Lock
Lock screens are essential if you don't want some miscreant breaking into your own and looking at all your selfies, but they're also a royal pain in the bottom when you just want to mindlessly browse.
Smart Lock is the answer. This feature, well hidden within Android, bypasses your lock screen whenever you're in a 'safe place', like home or work. Here's how to set it up:
Open the Settings App
Scroll to 'Personal' and select 'Security'
Scroll to 'Advanced' and select 'Trust Agents'. Make sure that Smart Lock is switched on.
Scroll up to 'Device Security' and tap 'Smart Lock'
Enter your Screen Lock passcode or pattern
You'll then be able to set 'safe' locations by selecting them on Google Maps. You can also set up trusted devices (like speakers or certain people's phones) as well as voice and face recognition.
---
"OK Google"
Alright, so a feature that Google based a whole ad campaign is hardly a secret but it's still very useful – especially when you need to open Google and your hands are otherwise occupied (we won't ask why).
Don't just go barking "OK Google" at your phone though; you need to set it up first.
Go to 'Settings' in the Google App
Tap 'Voice'
Tap 'Google Now Activation'
Select 'From Any Screen'
Bear in mind that using this feature in a public place will draw funny looks, at least until talking to your phone like it's a person becomes socially acceptable.
---
Priority Mode
As wonderful as they are, smartphones can also be extremely annoying. Not only can anyone contact you at any time, but apps will bombard you with notifications for the slightest thing. No, I do not care that Bill needs extra lives on Candy Crush Saga!
Priority mode goes some way toward stopping that deluge of distractions by only delivering notifications and calls from the people that matter to you most.
Here's how you set it up:
Tap any volume button on your device
Tap 'Priority' (it displays differently on different devices)
Tap the 'Settings' cog next to 'Priority interruptions only'
In this menu, you'll be able to determine which people can contact you when priority mode is on.
To allow certain app notifications to come through when priority mode is activated, go to Settings > Sound and Notification > App Notifications then select the app you want to allow. From here, you'll be able to toggle priority mode notifications on and off.
Once priority mode is set up, you can enable it at any time by tapping a volume button and selecting 'Priority'.
---
Block People
That's it. You've had it. Bill has sent you one too many Candy Crush requests on Facebook and you don't want to talk to him anymore.
No problem. Go to Bill's profile in your contacts, tap the Settings icon in the top right corner and tick 'All Calls to Voicemail'.
It's even easier if you're using a Samsung or HTC. On a Samsung, open the Phone app, tap 'More' then tap 'Settings'. Here, you'll find 'Call Blocking' options, where you can introduce Bill's sorry butt to the block list. HTC phones use a very similar process.
---
Swipe Input
Most Android keyboards now include swipe-typing as standard. Just drag your fingers across the letters you want to use to form a full word!
It's much quicker than typing out whole words, especially if you have autocorrect enabled, although it does take some time to master and isn't easy after a few too many Strawberry Daiquiris.
---
The Double Tap Camera Trick
If you're lucky enough to have Android Marshmallow, double tapping your power button will automatically open your camera app – even if your phone is locked. Taking a selfie has never been quicker.
---
Useful Apps
Nova Launcher
Nova Launcher is a revelation, opening up a world of new possibilities on your humble Android device.
It's impossible to list all the great things you can do with Nova, so here are some highlights:
Open apps instantly by using certain gestures on the home screen; i.e double tap to open Facebook, swipe to open Google and so on.
Enable secondary actions on app icons, like swiping up on Facebook to open up Messenger.
Swipe down anywhere to view your notifications.
…and much, much more. Nova is hugely customisable so download it and go wild!
---
Shortcuts
With Shortcuts, you don't have to tap the home button to open a new app. Just pull down the notification window and your favourite apps will be displayed in a lovely little bar. Simple but life-changing.
---
IFTTT
That's short for If This, Then That. IFTTT lets you set up various automated tasks (called recipes) to save you valuable time to waste elsewhere.
For example, you can tell IFTTT to post anything you put on Facebook on Twitter too, or turn off Wi-Fi automatically if your battery falls below a certain percentage.
There are loads of potential uses for IFTTT; download it and start experimenting!
---
Pushbullet
If you're terrified of whipping out your phone at work and getting told off by your boss, Pushbullet is the app for you. Once synced up, it can push notifications to your desktop, letting you see exactly what's going on without having to move your eyes away from your screen. Genius.
It also makes sending files between your phone and computer really easy too, which is probably what you should tell your boss you're using it for.
---
Do you know any time-saving Android tricks and tips? Share them with us in the comments.
And if you're looking to buy cheap phones, check out the awesome range of Androids on the musicMagpie Store!