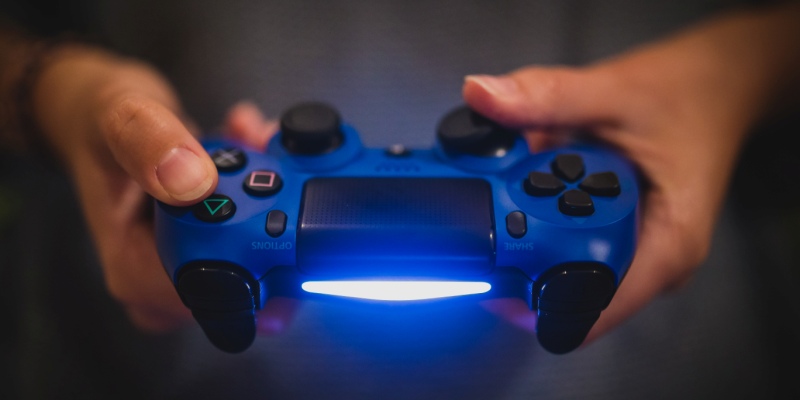 Will Sony release a new PlayStation this year?
The PlayStation 4 has been a huge success for Sony, shifting over 35 million units worldwide and leaving the poor old Xbox One choking on its dust.
According to rumours, however, Sony will unveil the PS4's successor at next month's E3. What will it be? And will it spell an early end for the PS4? Here are a couple of theories…
---
The PS4K (AKA NEO, AKA PS4.5)
The most likely scenario is that Sony will unveil a supercharged version of the PS4 next month, with various hardware upgrades allowing it to deliver better graphic and 4K output – a crucial feature considering Sony also sell 4K televisions.
Nothing has been confirmed yet but leaked reports suggest that the PS4K (also codenamed NEO and 4.5) will possess double the processing power of the PS4 with 24% faster memory. It may also feature an Ultra HD Blu-Ray disc drive.
The PS4K won't have exclusive games though. Instead, PS4 games will have an 'enhanced mode' exclusively for the upgraded console. According to some reports, all games released after the 4K will require this enhanced mode as standard.
The fact Sony is releasing PlayStation VR later this year adds extra weight to the rumour. VR requires super smooth performance for player comfort, something the PS4K may be able to provide more consistently than the standard PS4.
Whatever the case, the PS4K would be a bold move for Sony. Whereas Apple can release souped-up versions of old phones (like the iPhone 6S) thanks to subsidised contracts, Sony may find gamers used to 10 year console cycles are less likely to splash out on a new iteration of a console every couple of years.
If it works, however, it could change the way consoles are produced forever. No pressure.
---
The PS4 Slim
History suggests Sony is definitely going to unveil a PS4 Slim this year.
Exhibit A: the PlayStation, PS2 and PS3 all had slim versions that sold very well, attracting new customers to already popular consoles.
Exhibit B: The PS3 Slim was unveiled 3 years after the original PS3 was launched. The PS4 is 3 years old this year. Therefore, a PS4 Slim is definitely happening.
However, there is only a…erm, slim chance that Sony will unveil a skinny version of the PS4 at E3. For one, the PS4 isn't actually that big. It certainly isn't as chunky as the PS3, or even the PS2. The world isn't crying out for a smaller PS4.
At a time when the very existence of consoles is being debated (more on that later), releasing a slim console instead of something new and exciting like the PS4.5K would be a distinctly retro move too.
That said: a smaller PS4 at the same price (or even lower) could help Sony hoover up casual gamers who still haven't upgraded. It might make a nice Christmas present too…
---
The PS5
We'll be honest: there's as much chance of Sony revealing the PS5 this year as there is of Elvis Presley launching a rocket to Mars and building his own galactic version of Graceland.
Then again, we can't count anything out in the year Leicester City won the Premier League. Apart from that Elvis stuff. That definitely won't happen. Will it?
Erm…anyway, the PS5. The fact we know nothing about it, and the strength of the PS4K rumour, suggests that it definitely isn't happening this year.
Worryingly, PlayStation boss Shuhei Yoshida is apparently unsure if Sony will ever release a PS5 at all.
That doesn't mean Sony is leaving the console business necessarily, but they might adjust their approach. One possibility is that they turn the PlayStation brand into something like Netflix and deliver it through streaming boxes built by a number of companies.
Yoshida might also be alluding to the changing nature of video games too. Virtual reality could well become the new gaming standard, with Sony shifting their focus to PlayStation VR instead of a traditional console.
It's an exciting time because no-one really knows what will happen. Apart from the fact that the PS5 definitely, definitely, definitely won't be coming out this year. Probably.
---
Whatever Sony decide to release this year, we'll help you make the upgrade. Sell PS4 with us and you'll get an instant price, FREE delivery and fast same day payment! Just click below to start selling.