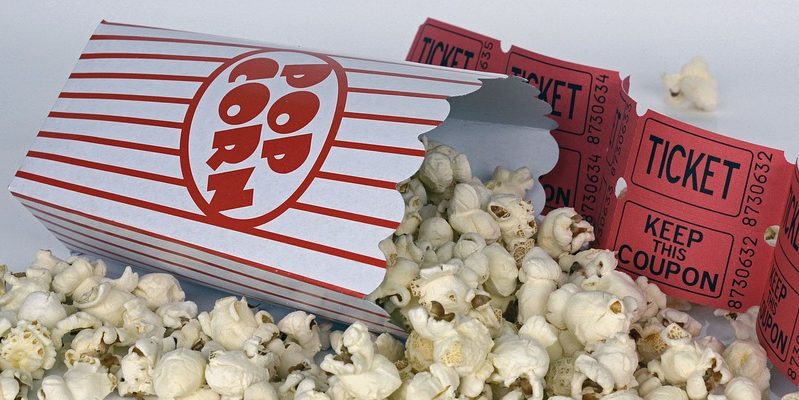 What is the most expensive movie ever made?
It's no secret that movies cost a lot of money to make, although most are kept to strict budgets based on projected revenue and box office figures.
Sometimes, though, a studio goes all out and throws as much money as humanly possible at a production. Here are the ten most expensive movies ever made, with figures are adjusted for inflation.
---
10. John Carter
Total cost: $281 million (£202 million)
Disney, and particularly director Andrew Stanton, seemed convinced that John Carter – based on a series of novels by Edgar Rice Burroughs that have inspired everything from Star Trek to Star Wars – was going to be a massive hit and budgeted accordingly.
Unfortunately, a confusing marketing campaign and the fact it looked like pretty much every other sci-fi epic out there meant most people gave it a miss. It made just over $284 million at the box office, leaving Disney with a $200 million loss after marketing costs.
---
9. Harry Potter and the Half-Blood Prince
Total cost: $285 million (£204 million)
Unlike John Carter, 'the sixth film in the massively successful Harry Potter franchise' is probably the safest bet in the movie industry. The Half-Blood Prince, which features an effects-heavy sequence with the Death Eaters attacking London, made over $900 million (£647m) at the box office.
---
8. Avengers: Age of Ultron
Total cost: $289 million (£207 million)
Scrap that; the safest bet in the movie industry is actually 'sequel to the third highest-grossing movie of all time' (until the Avatar sequels finally arrive, of course).
Disney threw nearly $300 million at Age of Ultron, which sees Iron Man and pals take on an AI determined to destroy humanity. It paid off though, with the film taking over $1.4 billion (£1 billion).
---
7. Tangled
Total cost: $292 million (£209 million)
The most expensive animated movie of all time, Tangled spent six years in production and utilised a revolutionary technique that combines CGI with traditional animation. It more than made its budget back though, so it was well worth it in the end.
---
6. Justice League
Total cost: $300 million (£216 million)
Take six of the world's most popular superheroes, stick them in a movie together and throw a ton of money at it (mainly to remove Henry Cavill's moustache); what could go wrong?
Erm… quite a lot, as it happens. Although Justice League made a respectable $656 million (£472m) worldwide, it reportedly needed to make $750 million to break even (£540m).
---
5. Spider-Man 3
Total cost: $304 million (£219 million)
The third and least-loved of the 2000s Spider-Man trilogy is actually the most expensive superhero movie of all time, with huge amounts of cash plowed into special effects, action sequences and black hair dye for Tobey Maguire (presumably).
The film made its money back but the negative critical reaction signalled the end of the original Spider-Man trilogy.
---
4. Titanic
Total cost: $305 million (£219.7 million)
Titanic was the first movie to cost over $200 million to make; the movie actually cost more to make than the original ship.
A significant chunk of the budget went towards filming in the actual wreckage of the Titanic. Not content with filming from a submersible, James Cameron wanted his crew of divers to actually venture into the wreckage and so commissioned Panavision and his brother Mike to develop a camera system that could withstand the pressure of the deep sea.
Titanic ended up becoming the highest grossing film of all time (until Cameron beat himself with Avatar), taking over $2 billion (£1.4 billion) at the box office. Suddenly those deep sea cameras don't seem so outlandish.
---
3. Cleopatra (1963)
Total cost: $350 million (£252 million)
The only film on this list made before 1998, Cleopatra is legendary for its outlandish production. Expenses included enough boats and ships to give 20th Century Fox the world's third largest navy, a barge costing $2 million (today's money) to build, 79 elaborate sets and 26,000 costumes (including a dress made from 24 carat gold).
The studio also ended up paying main star Elizabeth Taylor around $7 million (around $55 million today) after a delayed production and an unsuccessful lawsuit.
Cleopatra was 1963's highest grossing movie but even that wasn't enough to balance the books; it wasn't until 1973, and a series of huge TV deals, that the film made its money back.
---
2. Pirates of the Caribbean: At World's End
Total cost: $354 million (£255 million)
The lavish production of At World's End included a huge set of 40 bespoke structures designed to look like 18th century Singapore and a final battle shot in a Californian air hanger at freezing temperatures. It also took five months to finish the film's elaborate special effects.
The $354 million outlay is small change compared to the whopping $963 million (£693m) the film made at the box office though.
---
1. Pirates of the Caribbean: On Stranger Tides
Total cost: $412 million (£296 million)
If you're thinking of making a movie about pirates, make sure you've got cash to burn. The sequel to At World's End ended up costing even more, with Captain Jack's mission to find the Fountain of Youth shot over 106 days across Hawaii, Puerto Rico, California and the UK.
The crew utilised 3D cameras and enlisted no less than ten companies to create 1,112 special effects shots. Oh, and Johnny Depp was paid a cool $55.5mil to reprise his role too.
Although On Stranger Tides received mixed reviews, they didn't dampen the enthusiasm of the series' loyal following; the film ended up making over $1 billion (£720m) at the box office.
---
You don't have to splash out a lot of cash to enjoy great entertainment from the musicMagpie Store. Check out our huge range of DVDs and Blu-Rays today, all from just £1.09 and with FREE delivery. Why wouldn't you?
---
Here's the full list of the most expensive movies ever made:
Pirates of the Caribbean: On Stranger Tides
Pirates of the Caribbean: At World's End
Cleopatra
Titanic
Spider-Man 3
Justice League
Tangled
Avengers: Age of Ultron
Harry Potter & The Half Blood Prince
John Carter