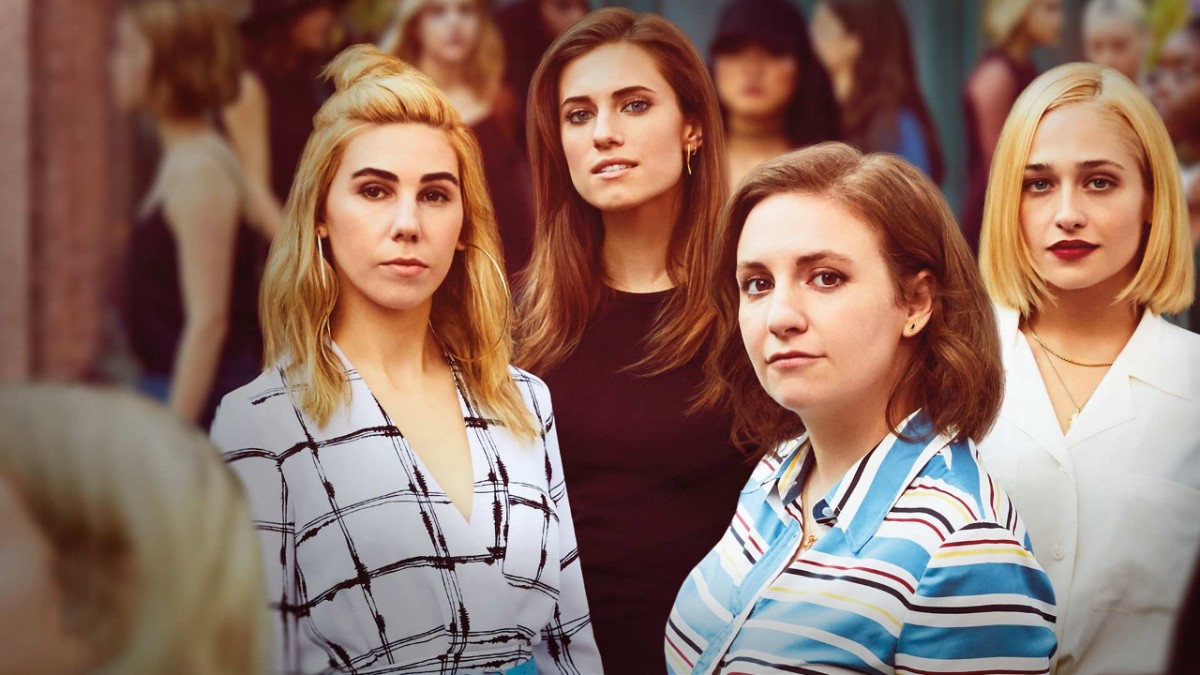 The 10 most inspirational female TV characters
In honour of International Women's Day, we're looking at the ladies who have graced our screens. The ones who have become roles models for us, and the girls who we just love to spend time with – even if we've seen their shows a hundred times. Without further ado, take some inspiration in these wonderful women!
---
Leslie Knope
Parks and Recreation
If you're a fan of American comedies, you'll be well versed in the workings of Ms. Knope. The shining star of Parks and Recreation, Leslie Knope works tirelessly in the Parks and Rec. department of her hometown of Pawnee, Indiana. She loves her job and cares for where she lives – even when others don't share her enthusiasm. She adores her friends endlessly (she coined Galentine's Day!) and works her butt off to fulfil her dreams. She's also right on the money when it comes to waffles.
---

Samantha Jones
Sex and the City
Okay, hear us out. It's very easy to pick main character Carrie Bradshaw, but Samantha inspires us in a deeper way. She's true to herself unapologetically, and won't bow down to what society expects of her. She's very successful in public relations, outspoken and insanely confident. Fairweather fans may find a way to judge Samantha for her frequent flings, but that's reductive. She's the strongest character of the four Sex and the City girls; overcoming a cancer battle and taking a backseat as to not upstage one of her best friends on their wedding day.
---
Rachel Green
Friends
Monica's obsessive, Phoebe is kooky and Rachel is the pretty one. Right? Wrong. Rachel bursts in on the gang in the pilot episode after running away from her wedding. Not a great start, but we viewers have the pleasure of watching her grown into a fully-fledged adult. She'd been reliant on her father and then her fiancée; so, she didn't have her own voice until she broke away from that. She starts from the bottom with a waitressing job but works her way well into the world of fashion. She stands on her own two feet despite how difficult it is, and we applaud her for that.
---
Kimmy Schmidt
Unbreakable Kimmy Schmidt
Living in a bunker for 10 years against your will would break anyone's spirit – but not Kimmy Schmidt. She takes it all in her stride; she moves to New York to start her new life, gets her first job and learns that the world has moved in considerably since she's been hidden away. She works for her GED and although she's missed out on many experiences, makes up for lost time. Her can-do attitude and optimism is infectious. The theme song doesn't lie; this female is strong as hell.
---
Mindy Lahiri
The Mindy Project
Mindy Kaling first graced our screens in The Office as Kelly Kapoor. Before we said goodbye to Kelly, we were introduced to Mindy Lahiri. The star of The Mindy Project, Mindy is an OBGYN doctor, living and working in New York City. She lives a hectic life trying to balance work, a love life and a full schedule of reality TV. Mindy is like the grown up, polished version of Kelly – we get to keep all the things we love about her! Mindy Kaling helped to bring a face and voice to minority actresses with Lahiri; a character based on her own mother.
---

Arya Stark
Game of Thrones
We could band a number of characters in this show together because we're given so many amazing ladies to look up to. After much deliberation, we've settled on the youngest Stark sister, Arya. Whilst Sansa has her head in the clouds over becoming Mrs Joffrey Baratheon, Arya learns how to fight – and fight she does. Her list of enemies grows; she's hellbent on ending their lives, and she might just succeed. She learns some tough lessons along the way but boy, does she savour her revenge. In a show where favourite characters lose their lives frequently, we breath a sign of relief knowing Ms Stark has made it to the bitter end (or so we hope…)
---
Shoshanna Shapiro
Girls
The most naïve of the girls we meet in Lena Dunham's real and relatable comedy, Shoshanna has a number of moments of self-actualisation throughout the six seasons of the show. When we first meet Shoshanna, she's a shy, self-conscious virgin clearly living in her cousin's shadow. By the time we part ways with her, she has upped and moved to Japan, graduated from college and made tough personal choices for her own good. Her growth is what inspires us; if it scares you, you should go for it and cut off those toxic people in your life. Buy kitschy jewellery and Be More Shosh.
---

Tasha 'Taystee' Jefferson
Orange is the New Black
Taystee is one of the bravest characters in Litchfield Prison; she is far-removed from what is considered to be a prison inmate. She fights for what she believes in, works hard in her prison roles and stands up for her group of friends. During an altercation with prison guards, Taystee's best friend Poussey is killed in front of her – and Taystee will go to great lengths to ensure P's memory is honoured, and justice is served. She's quick-witted, brainy, and exudes passion.
---

Buffy Summers
Buffy the Vampire Slayer
When we first meet Buffy, she just wants to lead a normal life – which is almost impossible as she's in a line of 'Vampire Slayers'. She has to fend off evil spirits, and is a certified badass. Along with her quirky group of friends, The Scooby Gang, Buffy will continue to slay the demons in front of her, alongside attending high school. Sarah Michelle Gellar catapulted into fame after this role, which she's still well-loved for to this day – almost 21 years after we were introduced Buffy.
---

Denise
Master of None
Aziz Ansari's comedy was a huge hit; with a diverse cast, brilliant writing and stunning cinematography. It gave us some great characters but our best-loved is Dev's best friend Denise. Her shining moment arrives in the second season, as we see her experiences with Thanksgiving. Dev celebrates with Denise's family – we see Denise grow up, discovering her sexuality, coming out to her mother and bringing her girlfriend home. Lena Waithe's portrayal was raw and honest; she would go on to win the Primetime Emmy Award for Outstanding Writing for a Comedy Season for the episode (alongside Ansari), becoming the first black woman to do so.
---
We're lucky to have so many great women on TV to look up to! Feeling inspired by these ladies? Check out their shows at musicMagpie Store! With low prices and FREE delivery, why wouldn't you?