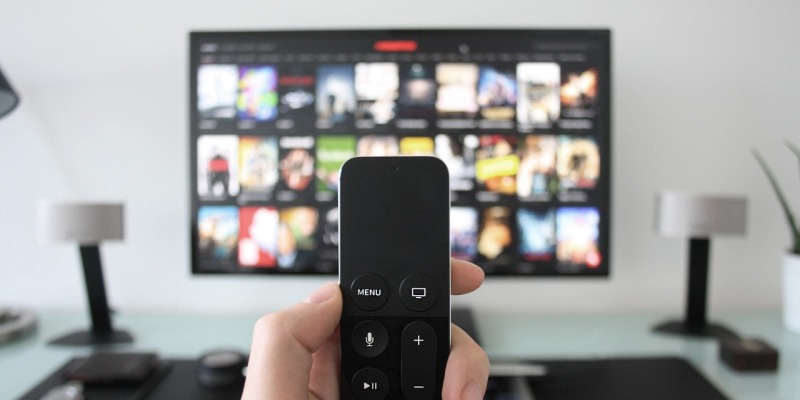 What should you watch next?
It's not uncommon to worry about what your next TV show is going to be. Investing your time and devotion into something brand new is nerve wracking but never fear! We've got some great suggestions for what you should watch next.
---
If you loved Peaky Blinders…
Peaky Blinders has become a huge hit since it first aired in 2013. It follows the live of the Shelby crime family in Birmingham in the 1920s, following World War I. The Peaky Blinders gang is headed up by the ruthless Tommy Shelby, portrayed by Cillian Murphy, and is brought to the attention of Chief Inspector Major Chester Campbell in Belfast, who is sent over to Birmingham by Winston Churchill. Peaky Blinders is taken from the name of a gang who were active in Birmingham and are believed to have sewn razor blades into their caps.
Try Ripper Street…
If period crime shows are your thing, check out Ripper Street. It's set a little earlier than Peaky Blinders – in London in 1889, following the last Jack the Ripper killing. More women are murdered on the streets of Whitechapel, leading the men of H Division to wonder if the Ripper has returned.
---
If you loved Black Mirror…
Charlie Brooker's Black Mirror has been praised for its twist and turns. Black Mirror offers a satirical look at modern life as we know it – either in an alternative present or near future – with shocking consequences of new technologies. The beauty of the show is that you don't have to follow along with the series as each episode stands alone. If you're glued to your phone, this show may just have you gripped and terrified in equal measure!
Try Utopia…
The thriller Utopia only lasted two series but they both pack a real punch. In Utopia, we see a group of people who have access to the manuscript sequel of the novel The Utopia Experiments which is supposed to have predicted the worst disasters of the last century. If they want to survive, they'll need to avoid a group known as The Network and work out the hidden meanings of the disasters before they really happen.
---
If you loved Skins…
Skins broke the mould when it first aired in 2007. It offered a seemingly more truthful and gritty view of sixth form, exploring deep issues for teens such as sexuality, eating disorders and dysfunctional families. The main cast changed every two years – when they would typically finish college – but first generation protagonist Tony is the older brother of second generation's Effy. The cast was jam-packed with some of the best British acting talent around, like Dev Patel, Jack O'Connell and Kaya Scodelario.
Try My Mad Fat Diary…
Adapted from the novel of the same name, My Mad Fat Diary covers important issues such as body image and mental health. The diary belongs to Rae Earl, who spends four months in a psychiatric hospital but keeps this a secret from her friends. She continues to see a therapist when she leaves as she continues to struggle with her demons. It's set in Lincolnshire in the mid-1990s and the soundtrack is amazing!
---
If you loved The IT Crowd…
The IT department isn't exactly the most exciting in the office, and the brilliantly written IT Crowd executed that perfectly. It was written by Graham Linehan, who also created Black Books and Father Ted. The IT team at Reynholm Industries are made up of fully-fledged IT geek Maurice Moss, Roy Trenneman (who'll just ask you to turn your computer off and on again) and the head of department Jen Barber, who doesn't even know what IT stands for.
Try The Mighty Boosh…
The IT department are occasionally greeted by Richmond, the goth IT technician but that goth also had a very successful show of his own. Richmond is played by Noel Fielding who, along with Julian Barratt, created an immensely successful cult show in The Mighty Boosh. Fielding plays Vince Noir, who is obsessed with his appearance, is super cool and completely laid back – where as Barratt's Howard Moon loves jazz, is uptight and struggles to have fun. In the first series, Vince and Howard work in a zoo alongside the zany Bob Fossil, before the pair venture out on their own as shop owners.
---
If you loved The Inbetweeners…
And who didn't love this show? Following Will McKenzie's life in a comprehensive sixth form, having been privately educated his whole life, he becomes friends with Neil, Simon and Jay who sit on the outskirts of popularity. They try to impress – be it each other or the girls they meet – but more often than not, they fail spectacularly. It gave us a heap of quotes, plenty of laughs and it hasn't aged a day. It aired between 2008 and 2010, before two feature length films were brought out in 2011 and 2014.
You should try Fresh Meat…
Moving away from the school playground and into the big bad world of university, Fresh Meat offered a brilliant take on being a fresher. Who you live with in university could make or break your experience – even more so if you're thrown into a student house, rather than halls, due to your late application. Vod, Oregon, Kingsley, Josie, JP and Howard are thrown together into a house, each with very different courses and backgrounds, but become a bit of a dysfunctional family. Kingsley is portrayed by Joe Thomas, who made his name as Simon from The Inbetweeners!
---
If you loved Downton Abbey…
Period dramas don't get much better than Downton Abbey. The show takes place in the early 20th century across six series, covering some world-changing events. It's set in the country estate of Downton Abbey which belongs to the aristocratic Crawley family. Head of the family is Robert, who is married to Cora and together they share three daughters which is an issue as there isn't an heir to the estate. The show begins with the sinking of the Titanic, which takes the life of the heir they had lined up; but they are also affected by the First World War and the Marconi scandal as the show continues across the six seasons.
Try Call the Midwife…
Until the feature film is released, unfortunately, Downton Abbey is no more. You can indulge in seven series of Call the Midwife to keep you ticking over though! It's set in a hospital in the East End of London in the late 1950s and early 1960s. The nurse midwives are kept busy during the post-World War II baby boom with 80-100 babies being born each month. Call the Midwife also covers the introduction of the National Health Service, the effects of thalidomide and the introduction of the contraceptive pill. Expect episodes of Call the Midwife for at least another two years!
---
Ready to dive into one of these brilliant TV shows? You can buy DVD boxsets for incredibly low prices at musicMagpie Store and delivery is FREE!