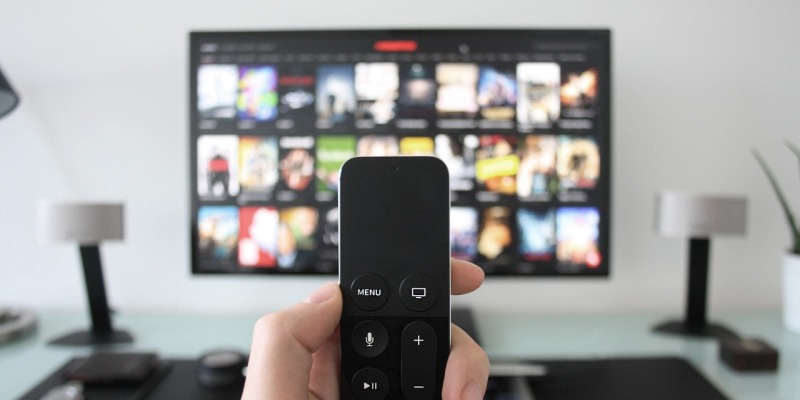 9 of the best TV shows of 2017
2017 has been a vintage year of television, with more great shows than Broadway and the West End combined.
Here's our pick of the bunch. Share your favourite with us in the comments!
---
Blue Planet II
16 years after the groundbreaking original series, David Attenborough and his ridiculously dedicated team invite us to marvel at the wonders of the ocean once again,
And what wonders there were: tense clashes between sharks and octopi, the incredible gender-swapping Asian Sheepshead Wrasse, the surreal sights of the deepest seas. Every week brought something new and spectacular.
Most episodes brought a warning too, with humanity's impact on marine life a frequent and upsetting footnote. Attenborough's message is clear: we need to change now before we cause even more damage.
---
Stranger Things 2
Stranger Things was one of the biggest success stories of 2016 thanks a busload of 80s nostalgia and a fantastic cast.
Following up on that success was never going to be easy, but Stranger Things 2 managed it by offering more of the same with an extra splash of action and horror (one of the episodes is basically Aliens with schoolkids) and some unexpected friendships (Dustin and Steve forever).
---
Mindhunter
Mindhunter, produced by David Fincher and Charlize Theron, follows two FBI agents who have the novel of idea of studying previous murderers' behaviour to solve current and future cases.
It's a disturbing yet captivating dive into the minds of men who commit unspeakable crimes, although the biggest revelation is that the phrase 'serial killer' wasn't invented until 1977!
---
Game of Thrones
Some fans were disappointed that season seven was shorter than normal, but the limited run time led to a manically brilliant season as the writers crammed as much action as they could into just seven episodes.
Although there were a few issues, Game of Thrones was once again one of the most entertaining shows of the year. The final season has a lot to live up to.
---
Bojack Horseman
You'd be forgiven for thinking that Bojack Horseman is a simple comedy about a washed up middle-aged half-man half-horse actor whose ambitions usually end in some kind of comedic disaster… and you'd be half right.
But Bojack is really a show about the human (horseman?) condition, an in-depth examination of a deeply flawed individual who, despite his best efforts, is never truly happy and his equally flawed friends. It's one of the deepest shows on TV but also one of the funniest.
Oh, and it has a funny dog in it too.
---
Rick and Morty
Proving once again that we're in a golden age of adult-orientated animation, Rick and Morty's third season delivered belly laughs, existential angst and heady sci-fi in equal measure.
What other show could turn one of its main characters into a literal pickle, cast him in an 80s action pastiche and use that as a set-up for a hefty meditation on family and identity?
---
Better Call Saul
As a spin-off from one of the greatest shows ever made, Breaking Bad, anticipation for Better Call Saul was sky-high. Now in its third season, BCS hasn't achieved the same level of mainstream success as its big brother but has arguably overtaken it in the quality stakes.
The third season focuses further on the relationship between Jimmy (Saul's real name) and his brother Chuck, which is almost completely broken, and Jimmy's temptation to dabble in the dark side of the law.
Breaking Bad favourites Mike and Gustavo Fring also make an appearance, setting into the motion the events of Walter White's rise to power.
---
Twin Peaks: The Return
After a 25 year hiatus, David Lynch and Mark Frost's hugely influential Twin Peaks returned to our screens with enormous expectations.
Whether or not it lived up to them really depends on what you expected. Fans of the original's homespun charm and murder mystery may have been disappointed, but those who love the show's weirder moments and twisted mythology were thrilled to see Lynch dive head-first into surrealism and horror.
Episode 8, which focused on the birth of evil itself, was the main highlight of the series; a surrealist masterpiece that only featured one recognisable character from the show.
The future of Twin Peaks is still uncertain but if this is the end, Lynch and Frost gave us a truly memorable sign-off.
---
The Sinner
The Sinner was a surprise ratings hit in the US and it's not hard to see why. Rather than asking 'whodunnit?, the shows asks 'whydunit?'; it opens with a seemingly normal woman (Jessica Biel) sat  on a beach with her son and husband before suddenly snapping and stabbing a man to death.
While it seems like an open and shut case, one detective (Bill Pullman) isn't so sure and is determined to find out what made someone with no history of crime snap.
If you like murder mysteries but you're bored of the standard procedurals, this is the show for you.
---
Love TV? Check out the musicMagpie Store, where you can buy TV boxsets from just £1.09 delivered! We've got everything from The Inbetweeners to The Wire. Why wouldn't you?