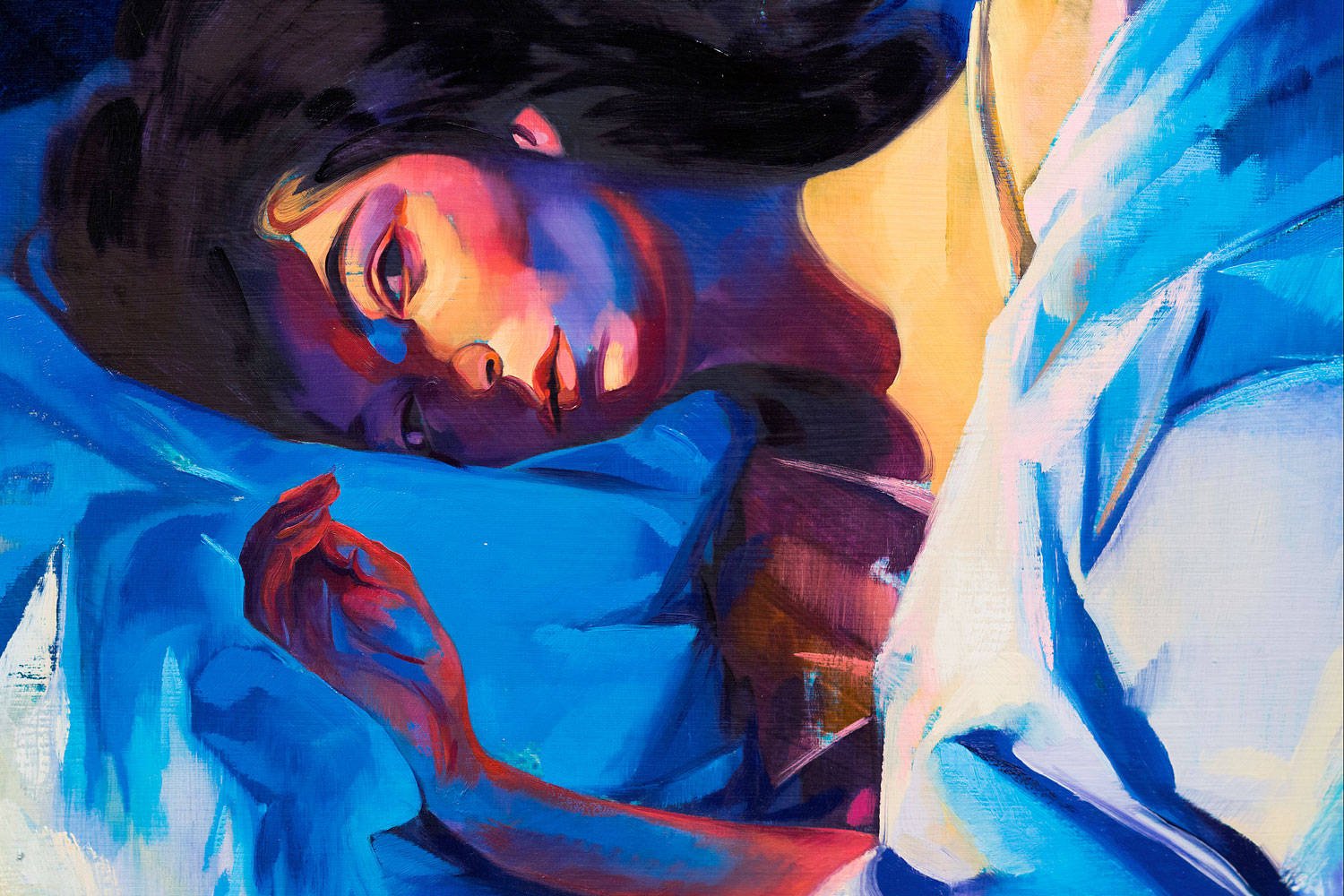 The best female music releases of the last 12 months
Let's hear it for the girls! As both Kylie Minogue and Cardi B drop their latest albums today, we've looked back at the best musical offerings from female artists over the last 12 months.
---
Lorde – Melodrama
Lorde may have taken four years to bring out her second album, but not a moment was wasted in the making of this piece of art. Melodrama was one of the biggest and best-loved albums of 2017 with critics raving about her production and sound. She recruited Jack Antonoff of Bleachers to help with this dance-tastic album – he must have a Midas touch as he's worked with Pink, St. Vincent and Taylor Swift in recent years. Widely regarded as the album of the year by a number of outlets, the New Zealand songstress is flying the flag for the girls. Lorde was named International Female Solo Artist at the 2018 BRIT Awards.
---
SZA – Ctrl
Not only did SZA create one of the most critically-acclaimed albums of the last year, but she has been open about the struggle faced to get there. She had a hard time deciding which songs should make the album – so her record label had to take her hard drive off her. SZA made an honest, relatable album that even offered an apology for not shaving her legs often enough. It's a tough climate to release an album in the same year as Kendrick Lamar, but the praise received for Ctrl speaks volumes as it was nominated for Best Urban Contemporary Album at the Grammys.
---
Dua Lipa – Dua Lipa
Dua Lipa had us all aligning with her New Rules last summer but she wasn't a seasonal fling; this woman is here to stay. Her eponymous album is confident, catchy and pop-tastic without being tacky. By the end of 2017, she'd sold more than 1 million copies of her debut album, and in February 2018 she took home the BRIT Award for Best British Female Solo Artist and British Breakthrough Act.
---
Jhené Aiko – Trip
Jhené Aiko wanted to create an album that covers every type of trip including mental and physical. Her first album since the Twenty88 project with Big Sean, Trip is a huge 22 track piece of work, created whilst Aiko mourned the death of her brother. Jhené bears her soul to give us a raw, honest and compelling take on how she coped – be it with drugs or blanketed in the love of her daughter. The album was supported by lead single While We're Young which dropped last summer.
---
Lana del Rey – Lust for Life
Lana del Rey is one of the coolest women in music and a talented artist to boot. She gifted the world with her fourth major-label release, Lust for Life, in July 2017. When it comes to features, Lana has outdone herself – Lust for Life has A$AP Rocky, Stevie Nicks, The Weeknd and Sean Ono Lennon on its track listing. She's got the perfect balance between 1950s and 60s lust with a dash of modern hip hop. Lead single Love was released in February and Lust for Life was nominated for Best Pop Vocal Album at the 60th Grammy Awards, losing out to Ed Sheeran's ÷.
---
Björk – Utopia
Already a household name for her interestingly unique style, Björk released her strongest album in years in 2017. Utopia had plenty of hype around it – being announced via a handwritten note on social media before Björk graced the cover of Dazed. It's one of the longest albums she's ever created, but you wouldn't want to shed even a second of this masterpiece.
---
Charli XCX – Pop 2
Whilst we wait for her third album, Charli XCX dropped a mixtape last winter to keep us ticking over. Pop 2 (and previous offering Number 1 Angel) have whetted our appetites for what's to come; and this 10-track project is jam-packed full of tasty treats. Lead single Out of My Head features Tove Lo and Alma which helped create a buzz around the mixtape, which is thought to be one of the best complete works by Miss Aitchison.
---
Camila Cabello – Camila
Breaking away from a group to go solo can either go immensely well or you can disappear into the wilderness, never to be seen again. When Camila Cabello left the hugely popular Fifth Harmony to pursue her own career, we weren't certain of how successful that move would be. Debut album Camila has proved even the littlest of doubters wrong – lead single Havana has taken over, for its sultry and soulful beat, referencing Cabello's Cuban heritage.
---
St. Vincent – Masseduction
Annie Clark's fifth album was one of the most mentioned albums on year-end lists for music critics in 2017; a true testament to the sound she made for Masseduction. Inspiration from the album came from just about everywhere – even voice memos and the lowly text message. The themes are widespread and its genre is even harder to pin. It's electronic, glam rock and new wave all in one delicious bundle. Lead single New York was released in June 2017, with second single Los Ageless being released alongside the album announcement.
---
Chloe x Halle – The Kids Are Alright
The future is bright for Chloe x Halle; a group made of sisters Chloe and Halle Bailey, who are only 19 and 18 respectively. Having landed a coveted spot opening for Beyoncé in the European leg of her Formation World Tour, it was only a matter of time before their debut album dropped. The Kids are Alright was released just last month and has listeners firmly in its grip. The girls have created a unique, soulful album and they are not to be underestimated.
---
In need of some more phenomenal female voices in your music collection? Look no further than musicMagpie Store, the best place to buy CDs online! With FREE delivery, why wouldn't you?