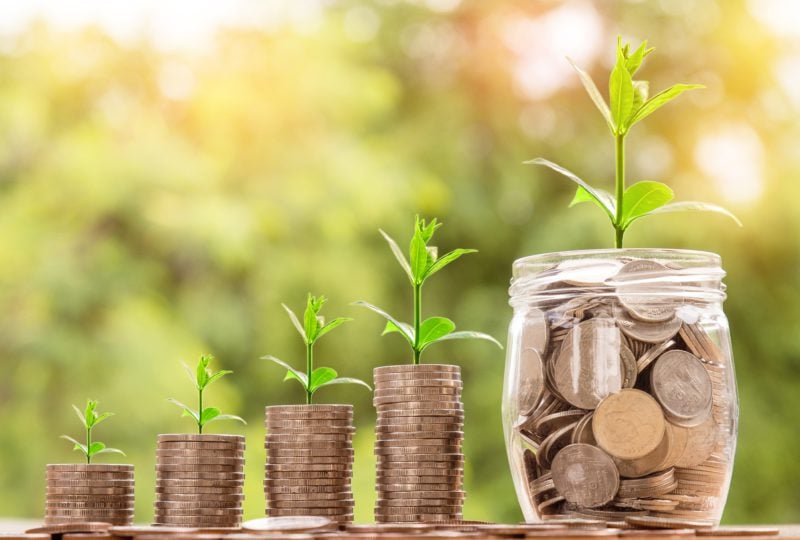 7 easy ways to save money
The summer holidays can be long if you don't have a regular wage coming in, or if you've little ones off school. No matter what the reason, summer is the time to try and save some pennies.
It can be tough, but we've found seven easy ways to save you some money through the summer months (and beyond!).
---
Cook from scratch
The cost of going out for dinner or ordering takeaways adds up pretty quickly. If you go out or order in a few times a week, you end up spending a lot of money. Avoid spending a hefty amount by cooking from scratch! Look up amazing recipes online for your favourite dishes like pizzas and curries, grab some ingredients and make them yourself. That way, you know how to and it's likely that you can use the ingredients in other dishes. You can also batch cook and freeze if you need to, to avoid any waste.
---

---
Buy refurbished over new
This is a super quick way to save a considerable amount of money. When you buy new items, you have to pay new prices. For things like phones, tablets or games consoles, you're talking hundreds of pounds. Rather than part with that much of your hard-earned cash, buy your tech refurbished! The phone you'll get will still work as it should but you'll pay a fraction of the price of it. With musicMagpie, you'll get a 12 month warranty too!
---
Look for free options
Trying to do as many things as you can over the summer months ends up draining your bank account. To remedy that, keep an eye out for the options that are free – things like museums or galleries. It means you can still have a day out but end up saving yourself quite a whack!
---
Use coupons
There are plenty of bargains at your fingertips, you just need to find them! By using coupons you find online or in magazines, you can save you a little without having to sacrifice. You can find these money-off coupons for just about everything – from washing powder to spa days to trips away. There are coupons for cheaper cinema tickets too so if you use these, brings your own snacks and drinks to the pictures!
---

---
Buy clothes on sale
Clothes are a big cost for most of us. Even more so when you have a young family who grow out of their clothes quickly. Buying your clothes in the seasonal sales can lighten this load for you. You'd be surprised how much shops are willing to cut their prices by so they can get rid of the stock!
---
Buy in bulk
This is more likely to save you money over time, but it will be a good habit to have. Buy the necessities like toilet roll, washing up liquid and fabric conditioner in bulk so you aren't forking out for it every few weeks. Buying a lot of it in one go will save you money and it'll take ages before you run out! So, it's a win win situation.
---
Cut out the things you really don't need
This might take a bit more time to mull over. Generally, if you smoke, you'll know this is costing you thousands of pounds and the longer you do it, the more it costs. Cutting out smoking could end up paying for a holiday in itself! But you don't have to start so big. Do you grab a latte every morning? Add up the cost of doing that five times a week and see how much you're really spending. Then calculate up to a year and make your own coffee before you leave the house!
---
Is it time to upgrade your phone? Buy a refurbished iPhone from musicMagpie Store! Delivery is FREE and the device comes with a 12 month warranty. Start saving now!
---
Here are 7 easy ways to save money:
Cook from scratch
Buy refurbished over new
Look for free options
Use coupons
Buy clothes on sale
Buy in bulk
Cut out the things you really don't need