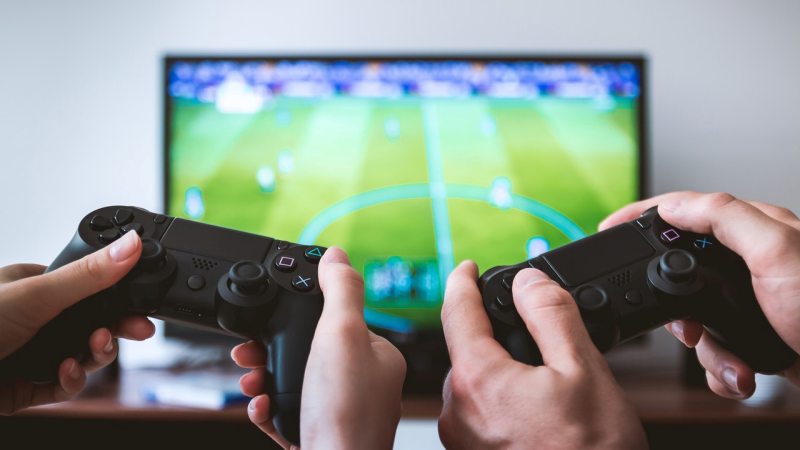 How much can you save by buying a refurbished console?
All tech is expensive, but we can usually justify our reasoning for spending big bucks on it. A new phone? Well, it needed an upgrade and you need it just in case anyone needs to get in touch – or if you need to update your Instagram Story.
But what about gaming? It can be super costly, but as it can sometimes be less essential, you may not be willing to part with too much money for a console.
How do you get about this little predicament? Easy peasy – buy a refurbished console to save some pennies!
Refurbished means the console has been used before but it has been fully tested to make sure it works as it should. At musicMagpie, we offer a 12 month warranty on your console so should any kind of technical fault occur, we'll sort it out for you.
So, just how much money can you save on a refurbished console? Short answer – quite a whack. We've done the sums to show you what you're likely to save, depending on your console of choice.
---
PlayStation 4
PlayStation's big hitter is the PS4. It was released in November 2013 and has gone on to sell over 70 million units since then! Although it's been on the market for five years, it has been updated to give gamers a slim version as well as the PS4 Pro, which allows for 4K rendering as well as improved PlayStation VR performance.
Now, the maths. If you want to get a brand new PS4 500GB, it'll cost you £269.99 – before you've even bought a game to play on it. If you think 1TB is a better option to store all your game data, you're parting with close to £300.
If you decide to buy a refurbished console instead, a 500GB console in very good condition will only cost you £199.99 which saves you £70. You'll save between £50 and £60 on the 1TB version.
The best-selling game for the PS4 is Uncharted 4: A Thief's End which retails for roughly £40. At musicMagpie, you'll get it for less than £10. For a console and one game – you've already saved £100!
Buy a PS4 console from musicMagpie. 
---
Xbox One S
PlayStation not your thing? Why not invest in an Xbox One S. This is the streamlined version of the Xbox One, which was released two years into the console's life cycle in 2016. It supports 4K resolution but this kind of feature doesn't come cheap. Buying a brand new one means you'll need to spend £249.99 for the 1TB version. Or, you could save £55 by buying it through musicMagpie!
Grand Theft Auto games have always been popular and GTA V is no different. You don't want to miss out on this immense gaming experience! Is it worth the £40 retail price? Not really when you can get it for a fraction of this – it's less than £12 on the musicMagpie Store, saving you £28 instantly.
---
Xbox One X
Serious gaming requires a serious console so if you'd rather take it up a notch, you'll need an Xbox One X. This is the high-end version of the Xbox One console, with upgraded hardware and even more streamlined form!
Having been released in 2017, it is the most up-to-date Xbox you can buy, and if you're buying it brand new it'll set you back £449.99. Yikes. You could soften the blow by opting for a refurbished console at musicMagpie where you'll only pay £384.99 for a 1TB Pristine model which is as close to a new device as you can get but without paying the price of it! That's £65 that stays in your pocket!
The money you save on your flashy Xbox One X can now be wisely spent on games. Buying Far Cry 4 brand new will take up most of that saving though, retailing at £40.99. Or you could pay as little as £8 for the same game that does the exact same thing through musicMagpie!
Buy an Xbox One console from musicMagpie. 
---
It doesn't get much easier, does it? Opting for a refurbished console and games can literally save you £100* in minutes. As you continue to build your games collection, you can keep saving money! Why wouldn't you?
*Prices correct as of 3pm, 1st August 2018.