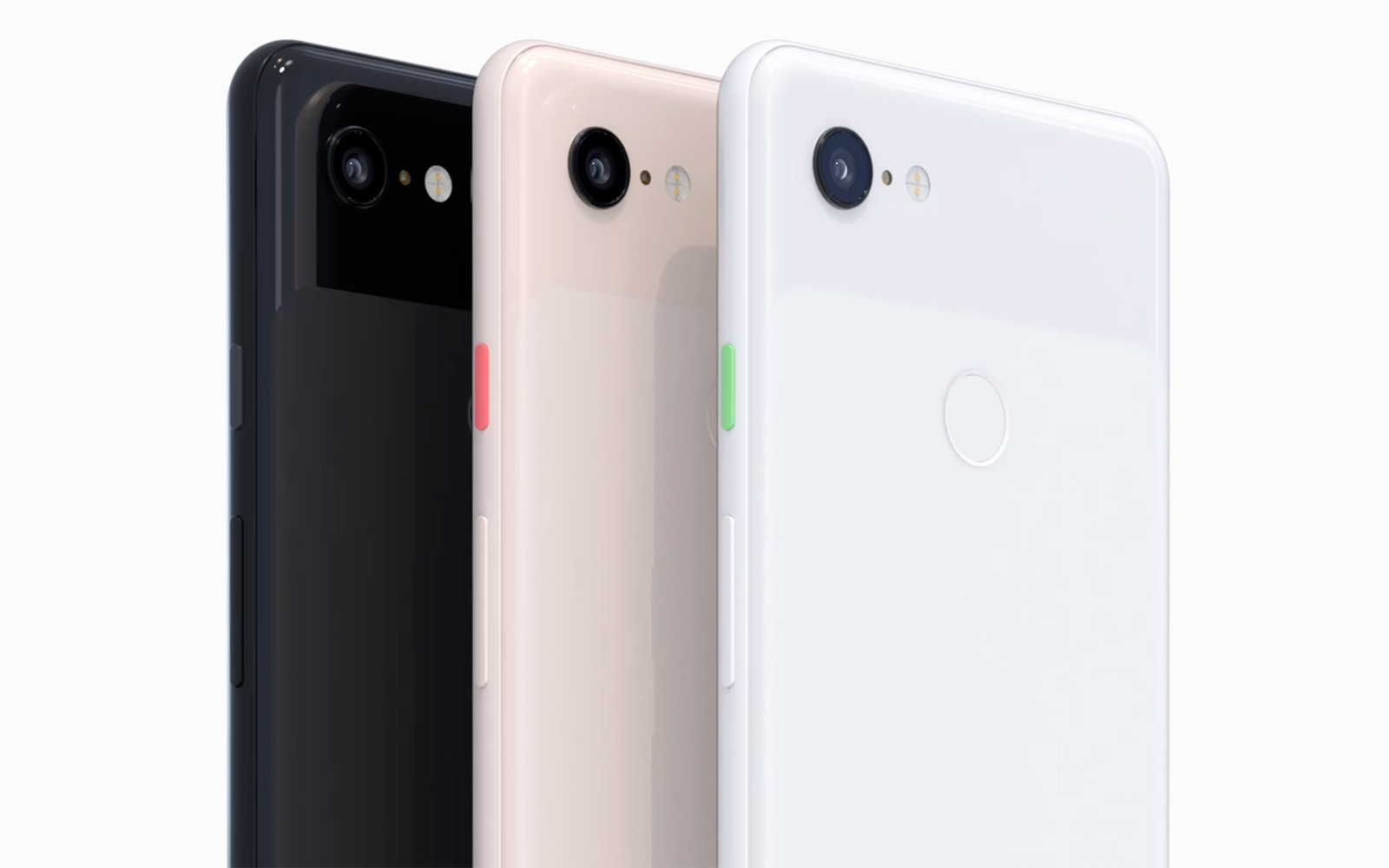 Social reacts to the Google Pixel 3
Google have finally announced their flagship devices for the year – the Google Pixel 3 and the Google Pixel 3 XL.
If you've been keeping an eye on the leaks surrounding these devices, what was shared was ultimately… pretty spot on. Both devices are bigger than their predecessors, the Google Pixel 2 and XL.
The Google Pixel 3 boasts a 5.5in OLED display whereas the Pixel 3 XL has a 6.3in screen. The XL version also has a notch on the screen, but we'll get round to that.
Google have stuck to their guns and kept a single camera on the back, despite the dual lens trend – but there are dual front-facing 8MP cameras, to take a more in-depth selfie.
What they have introduced is a new call feature that allows you to screen spam calls. When a suspect call comes through, Google Assistant will answer in your place and tell the caller you're using a screening service. It will then ask the caller for their name and why their calling so you can decide whether or not to answer. In fact, you can even block the caller based on the transcription Google Assistant will provide you in real-time of the call.
Inside the phones is a Qualcomm Snapdragon 845 processor, 4GB of memory and a storage choice of 64GB or 128GB. You won't have the option to include a microSD card and the headphone jack is gone.
So, what did Twitter have to say about this announcement?
For some people, it was a clear winner
Completely sold on the pixel 3 xl. Pre order done!

— Aaron Rubesh (@aaron_rubesh) October 9, 2018
I think I'm going to pick up a new Pixel 3 for my next phone. I want pure android, not this BS my galaxy comes with.

— Capt. MURRICA (@CaptMurrica) October 10, 2018
After seeing the pixel 3 launch. I wanna sell my new phone.

— Beak (@RawVeek) October 10, 2018
Whereas others weren't ready to upgrade to it
After reading up on Pixel 3 there's pretty much no reason for me to upgrade from Pixel 2 XL to 3 XL the changes hardware are really a let down especially at £200 more to 2XL Original price.

— Vic J. (@ibuildinternet) October 10, 2018
Some more time was needed before the Pixel 3 commitment
Decisions decisions decisions … to keep my Pixel 3 XL order, or downgrade to a Pixel 3…. or just wait for Pixel Ultra….

— Zlatko 'give me that Bajadera' Unger (@Zlatty) October 10, 2018
The new call screening feature was a definite talking point
Pre order is in for the Pixel 3! Can't wait! The call screening feature is everything I never knew I wanted. (Yes I know I don't have to buy the new phone to get it but shut up too late)

— Kristin Pope (@MissKristin_) October 9, 2018
Am I the only one who thinks the Pixel 3's Call Screen feature can be legitimately useful? Why hasn't anyone added this kind of thing before?

— Bee7875🐝 (@pantallahueso) October 10, 2018
I want the Pixel 3 just for that Call Screening feature. Keeping people at bay since 1985.

— C-Note (@LetsGoCNote) October 10, 2018
Call screening on the new Google pixel 3 is coming to all Google phones. So awesome to actually be excited about a phone feature again. This feature alone is going to keep me a Google customer for a long time to come.

— Josef Barker (@josefbarker1988) October 10, 2018
And finally, Twitter's hot take on the notch
Everyone makes phone of the iPhone notch and now Google Pixel 3 has it too 😂

— camie juan 🌒🌕🌘 (@camiejuan) October 10, 2018
So you can hide the notch on the Pixel 3 XL. Brilliant. The solution to hiding that ugly monstrosity is introducing an artificial bezel that covers half the phone. This was a stupid design decision and should never have happened in the first place! #BezelsMustFall

— zaLinuxDev (@LoganVenter) October 10, 2018
The notch on Pixel 3 XL is a bad idea.

— Legolas (@azwanordin) October 10, 2018
Are you planning to upgrade to the Google Pixel 3 or XL? Trade in your phone for quick cash with musicMagpie! It takes less than 30 seconds to get a quote and we'll pay you the same day we receive the phone! Why wouldn't you?