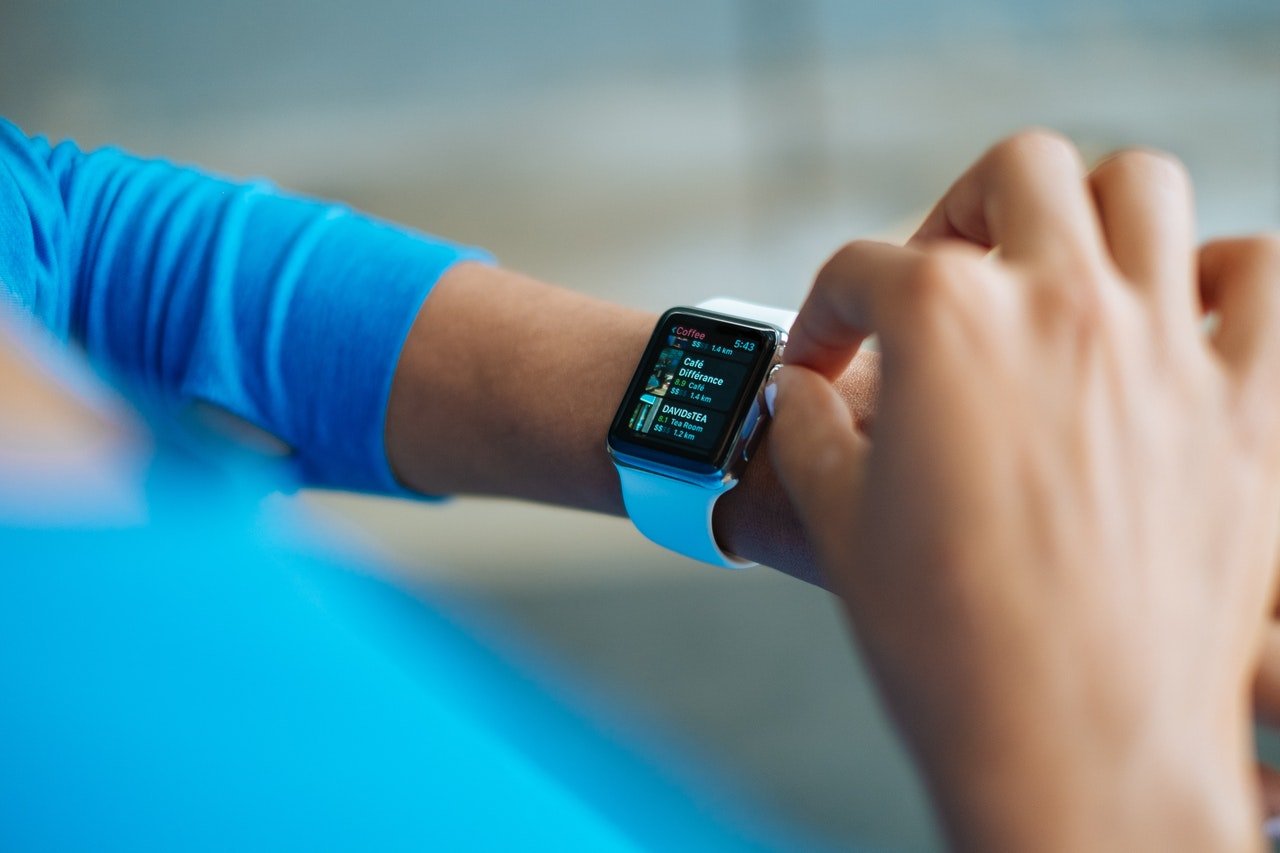 8 reasons you should buy an Apple Watch right now
Apple are best known for the iPhone – but there is so much more in their product range! In the last 11 years, Apple have been at the forefront of technology, with the launch of the iPad and the Apple Watch alongside their smartphone.
What can an Apple Watch do? We look at some of the great things you can use your Watch for!
---
Use Apple Pay
This might be something you already have set up on your iPhone but you can use Apple Pay on your watch too! It means when you come to paying for something, you can simply tap your Watch on a reader rather than your phone.
---
Take it swimming!
Be careful with this one. The earliest models of Apple Watch aren't built to withstand being submerged in water, as it can damage the speaker and microphone. However, if you have a Series 2 or Series 3 Apple Watch, you'll be able to go swimming with it! The water resistance both devices are able to deal with water activities of up to 50 metres of depth. It's not recommended to use them when scuba diving or water skiing however.
---
Control your Apple TV
There's nothing more annoying than losing your remote control. If it does happen, you won't need to worry as you can use your Watch as a substitute! With your Apple TV, you'll be able to use the Remote app to start, pause playback and swipe through menus.
---
Go running without your phone
Even when focusing on your fitness, you don't want to be left with the option of being completely uncontactable. With an Apple Watch Series 3, you don't need to be! It offers cellular support so you can take calls or listen to music without having to carry your phone around with you. Saves any potential accidents of the phone slipping out of your pocket, too!
---
Scribble messages
You could dictate a message, but where's the fun in that? If you're in a situation where you can't speak directly to your Apple Watch, use the scribble feature to write down letters, numbers and symbols right on to your screen. They're converted automatically into text so it's a quick and easy way to communicate!
---
Use Siri
Your own personal assistant, Siri, is a staple of iPhones and iPads so it's no wonder she was included in the Apple Watch too. If you need her help with something like setting alarms, sending messages or opening apps, all you need to do is raise your wrist and say 'Hey Siri'. Alternatively, you can use the Digital Crown to get her attention (it's located along the side casing of the watch).
---
Find a lost iPhone
To be able to locate the phone through your Apple Watch, the phone will need to be on and have Bluetooth enabled. It'll have to be the phone you've used to pair with the Watch too – but it is a fun way of finding your phone! If you need to find it, press the Digital Crown and swipe up from the bottom of the face. Your phone will appear as 'Connected' in green, then tap the Find iPhone button on the bottom left. The iPhone will ring out with a ping to help you locate it!
---
Translate
iTranslate is truly revolutionary. It's a simplistic way to communicate with someone when there is a language barrier between you. There are more than 100 languages you can translate to so you shouldn't be stuck for too long!
---
An Apple Watch is pretty amazing, don't you think? If you're ready to invest in one, why not buy a refurbished watch with musicMagpie? It'll be covered by a 12 month warranty and postage is FREE!