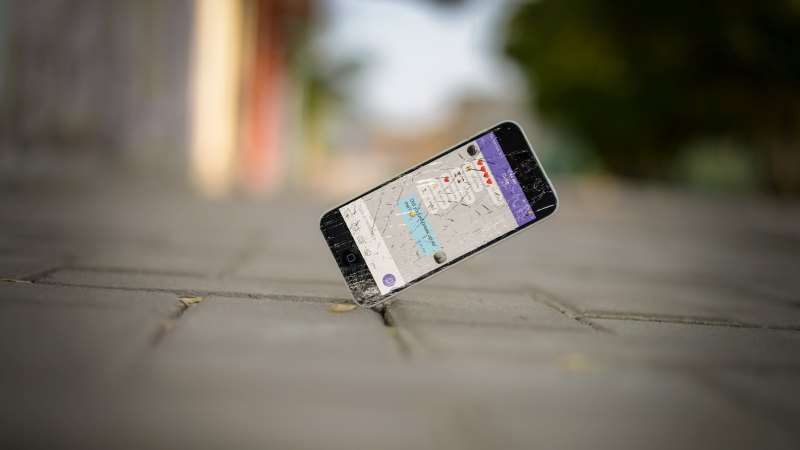 Half of all British adults have smashed their phone screen at some point, survey finds
Walking around with a smashed phone screen? You're not the only one. According to our latest research, almost half of all British adults have broken their phone screen at some point and 12% are currently using a phone with a cracked or smashed screen.
Amazingly, one in five managed to damage their screen within a month of owning it – which means that someone, somewhere, is probably walking around with a broken iPhone XS.
One fifth broke their phones while taking a selfie, while one in four damaged their device on a night out. Three lessons there; always be careful when finding the perfect angle, don't use your phone after a few drinks and definitely don't take a selfie while out on the town.
A further one in 10 dropped their phone down the toilet – yet another reason to leave your smartphone out of the bathroom, if the germs aren't off-putting enough – while the same percentage sat on their phone after forgetting it was in their back pocket.
Other causes of screen damage include failed attempts at typing with one hand, fits of rage and careless children dropping the device.
Unsurprisingly, three in 10 of our 2,000 respondents admitted to being a bit clumsy – although we suspect the actual figure is a bit higher!
---
---
Damaged phones cost the average person £103 over the years, with four in 10 deciding to replace their phone entirely after a crack. It took our survey respondents an average of three months to sort their phone out after screen damage.
Not everyone bothers to get their phone fixed, though; a third of adults would be happy to live with a cracked screen rather than fix it, with 14% not bothering to replace the screen until the cracks and splinters made it difficult to see what was on the screen.
---
---
In the past, replacing your phone meant either taking out an expensive new contract or buying a cheap dumb phone and running down your current contract.
But the British public is getting savvier. Our survey found that 17% have bought a refurbished phone over a new one, while 42% would opt for a refurbished handset over a new one if they needed a replacement.
Our Marketing Director Liam Howley had this to say: "People are spending hundreds of pounds on getting their broken phones fixed. A lot of people don't know that they can actually trade-in their broken phone to us, and still make some money. What's more, they can use the money they make and put it towards a refurbished phone from our Store. This means that customers aren't wasting loads of money on repairing their phones, and they are also getting the most for their cash by purchasing refurbished phones.
"With any phones that we can refurbish, we make sure these items are recycled responsibly and have prevented a huge amount of tech from going in landfill."
If you've cracked your screen, or you're coming to the end of your contract and want to save some money, check out our huge range of refurbished phones on the musicMagpie Store. We have everything from iPhones to Samsung Galaxy, all with a 12-month warranty and FREE delivery. Explore refurbished iPhone 14, refurbished iPhone 13, refurbished iPhone 12, refurbished iPhone 11 models and more!