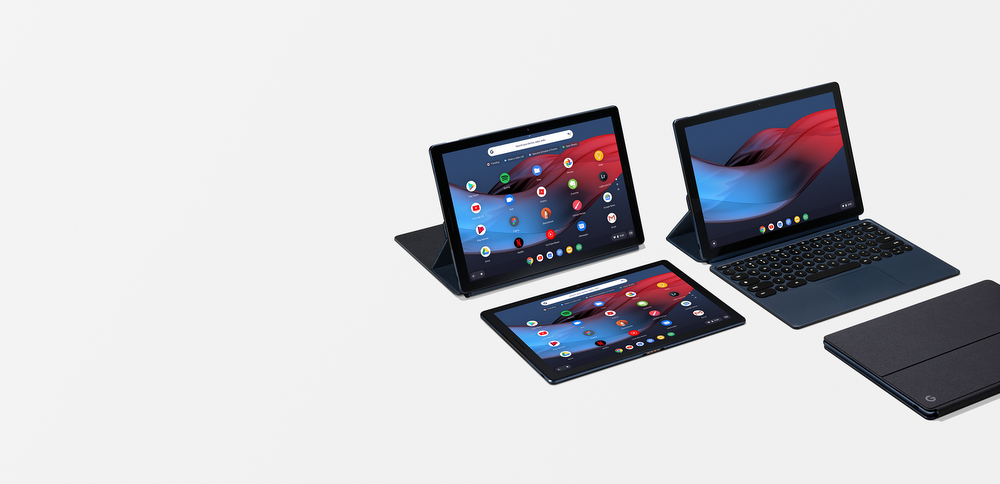 Google's devices for 2018
Google's latest devices have been unveiled and they look incredible! Their latest announcement sees two flagship phones, a Home Hub, tablet and update to the Chromecast.
Did you miss the announcement? Here's what Google have unveiled.
---
Google Pixel 3
The Pixel is Google's flagship phone and it's been making waves since it was first released back in 2016. This year's version, the Google Pixel 3, fell victim to a number of leaks in the run up to the announcement. Leaks and predictions are normal for all major devices but the Google Pixel 3's extensive leaks meant when it was finally unveiled we knew… pretty much everything about it. That doesn't mean it hasn't blown people away with its power – in particular, the camera.
A dual rear camera is becoming a lot more common across flagship devices but Google have stuck to what they know – there's just one 12.2MP camera resting on the back, producing some of the best quality images you could take. There are dual front facing cameras for crystal clear selfies.
The Pixel 3's 5.5in design makes it easy to hold in one hand which is no longer a common theme for flagship phones. The glass back allows for wireless charging and whilst the design isn't completely revolutionary to their previous devices (it's shiny at the top and matte at the bottom), the edges are rounded and the rear fingerprint scanner is gone. Squeezing the phone to bring up Google Assistant is back!
Prices begin at £739 for the Google Pixel 3
Google Pixel 3 XL
The Google Pixel 3 XL is literally just a bigger version of the Google Pixel 3 – the inside workings are the exact same. What sets it apart is it's 6.3in screen (compared to the 3's 5.5in) and the notch on the screen. The notch has become much more popular thanks to the iPhone X but not everyone is a fan of it!
A bigger phone means a bigger price. The Google Pixel 3 XL will retail at £869.
---
Google Home Hub
It's not quite an iPad, and it's not quite an Amazon Dot – but it's just as useful as both. The Google Home Hub offers a wide range of Google products in one handy package. It's got a 7in screen (so slightly bigger than most flagship phones) and rests on a pedestal. It doesn't have a camera so you wouldn't be able to video call anyone; Google say this is due to security reasons. They have designed the Home Hub with modern homes in mind as it comes chalk, charcoal, aqua and sand colours so it can sit comfortably among your other pieces of furniture.
You can sync up to 6 different personal Google accounts and voice recognition will be available for the whole family. It's a great tool to have in your home and retails at a cheaper price than the Amazon Echo Show 2. All it's truly missing is a camera.
The device will cost you £139 and will come with a free six month subscription to YouTube Music Premium if bought before the end of the year.
---
Google Pixel Slate
The Slate is Google's version of a tablet – one that is full of power and has all the additional accessories you could need to get work done. Four versions will be available that range in ability and price. The cheapest version will cost £549, boasting a 4GB or 8GB memory with up to 64GB of storage. The most expensive option is £1,000 dearer that uses an unspecified Intel Core i7 with 16GB of memory and 256GB of storage.
If you want to add the Google keyboard so it's used more like a laptop, this will be an additional £200 for this piece of kit. If you're planning on using the tablet for creative purposes, Google's compatible pen is £99.
---
Google Pixel Stand
The Stand will allow for wireless charging on the flagship phones. If faster charging is your vibe, you can get your hands on the Stand for £69. It'll ship on November 8.
---
New Chromecast
Google's Chromecast has been given an update for 2018. The Chromecast is a device that enables you to stream video content straight to your TV like Netflix, YouTube and the Google Play Store. It simply plugs into your TV and you'll need an internet connection to use it.
As part of Google's announcement, they revealed that the Chromecast will now come in Chalk and Charcoal options and is now 15 percent more powerful due to the hardware speed improvement. You can even just tell the Chromecast what you want to watch – so, if you already use the likes of Siri, Bixby or Alexa, you'll be used to this. All you'd need to say is something like "Hey Google, play Orange is the New Black from Netflix" rather than searching for the show yourself. The updated Chromecast will set you back £30.
---
We can't wait to get our hands on these devices! Upgrading to the Google Pixel 3? Sell your phone with musicMagpie to make quick cash and upgrade faster!