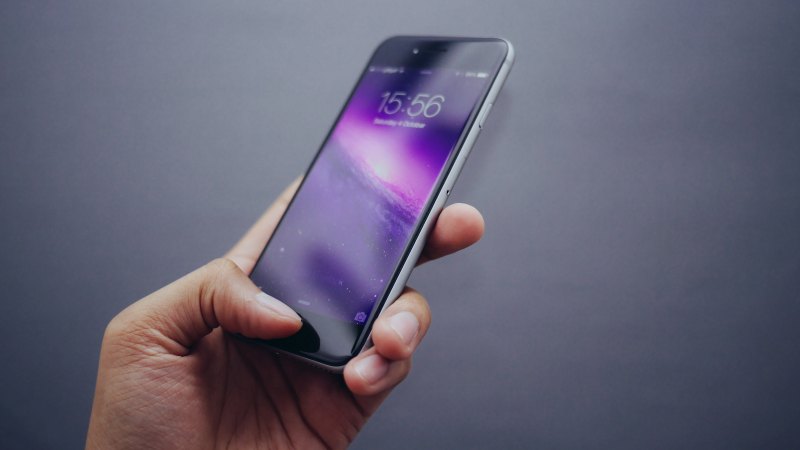 Which is the best iPhone for you?
Not everyone wants the newest, flashiest phone on the market. Spending up to and above £1,000 on a new phone isn't everyone's cup of tea!
A working, reliable phone shouldn't cost the earth – which is why you should buy refurbished! The array of choice can be overwhelming so we've got a guide to help you choose your next iPhone.
---
For a smaller screen
Trends suggest smartphone screens are going to continue getting bigger and bigger. That presents a bit of a problem for a lot of people as they can't hold their phone comfortably in one hand. If that sounds like you, don't worry! A phone like an iPhone 5s is the kind you'd like to go for. It's only a few years older, but with the iOS 12 update (the latest software that Apple products run on), the iPhone 5s is compatible so whilst the outside looks like an older phone, the inside will run the same software as the iPhone XS (albeit with some compromises).
The screen of the 5s is just 4 inches (which only seems tiny to this year's mammoth 6.5inch display on the iPhone Xs Max) but comes in storage options of 16, 32 or 64GB. Everything you could need will sit inside of this little package perfectly, and you can get your hands on one for as little as £69.99.
---
For an amazing camera
Upon its release, the iPhone X's camera was definitely one of the biggest talking points. Of course, there was the introduction of Animoji where you could make your favourite emojis come to life, Face ID and the incredible power of the TrueDepth camera. If photos are your thing and you want to invest in a phone with a good enough camera to last, it's the iPhone X.
Face ID is a secure way of unlocking your iPhone. As the iPhone X saw the end of the home button, how else would you access your device? There were concerns of how the iPhone would recognise you in low light but the technology of it is truly remarkable. The camera was one of the best on the market upon release last year and is still pretty incredible. The innovative update to Apple's flagship saw plenty of manufacturers attempting to recreate it!
---
For a slimmer phone
Just like the current trend is for a bigger screen on a phone, phones aren't getting any slimmer. Should a slightly smaller and noticeably thinner phone be your forte, you'll be after the iPhone 6S. it's a few generations older, but just like the iPhone 5s, it's compatible with iOS 12.
Even though the iPhone 6s is that little bit older, it's still a beautiful phone. The only thing that truly gives away its age is the design – it's not a glass backed phone as is becoming the norm and is still has the almost defunct bezels. It's a smaller device too, at 4.7inches for the screen so you'll still be able to hold it pretty comfortably in the one hand.
---
For a headphone jack
Headphone jacks are long gone. It's not just Apple who have gotten rid of them either; this has been seen across the board as Samsung, Huawei and Google's latest devices are jack-less. Should your phone be your source of music, stick with an older model that still fashions the all-important headphone jack.
The iPhone 7 and above have pioneered this new era, so you'll be after a device like the iPhone SE. Rumours suggested the iPhone SE would get an update and be released alongside the iPhone Xs and Xs Max, but this wasn't to be. The SE was only released back in March 2016 so it's not exactly ancient! It has a similar look and feel to the iPhone 5S, fitting comfortably in one hand but with an updated battery so it lasts longer than its predecessor.
---
For a home button
You can see a similar theme here; but the home button we all became accustomed to has been wiped from existence. Well, on newer iPhones. This might be a deal breaker for you if you prefer using Touch ID to access your device and if it is, you'll want to invest in an iPhone 8. It's the last generation of iPhones that use the home button as it was only released in 2017 (along with the iPhone X), it's got plenty of life left in it.
It has a glass back meaning it can be wirelessly charged but still use the bezels the iPhone has had for a long time. The phone should last a whole day without needing to be charged (depending on how much you use it of course!) and it's got a great 12MP camera.
---
We hope this helps you pick your iPhone! Don't pay more than you have to – buy refurbished iPhones with musicMagpie! You'll get a full working phone for a fraction of the price with FREE delivery!