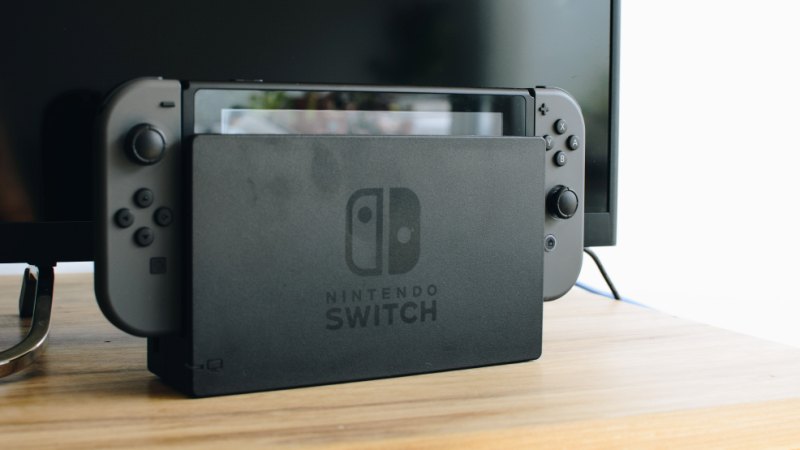 Everything you need to know about games consoles
For decades, games consoles have sat atop countless children's birthday and Christmas wishlists.
And for just as long, parents have faced a dilemma: which of the many, many consoles on offer should I buy?
Sadly, it isn't as easy as asking your child what they want. Consoles vary wildly in cost and performance, and sometimes the console your child thinks they want isn't the one that would suit them most – or the one that would suit your bank balance!
With that in mind, we've broken down each of the major games consoles currently on sale in the UK. Click one of the links below to read more on the console you're interested in, or continue scrolling to get the full picture.
—
—
---
PlayStation
PlayStation is arguably the most iconic brand in gaming. First launched in 1994, Sony's console captured hearts and minds with its mix of incredible 3D graphics (well, incredible for the time…) and immersive games, as well as some very clever marketing.
Sony are now on the 4th iteration of the PlayStation, the cleverly named PS4, although a 5th edition (no prizes for guessing its name…) is apparently in the works.
—
PS4
The PlayStation 4 is the best-selling games console of the current generation and is best summarised by its tagline: 'for the players'.
This is a console for serious gamers, with a strong line-up of exclusive games (i.e. games you can't play on other consoles) like Spider-Man and hugely popular titles like Fortnite, FIFA and Rocket League.
Like most modern consoles, the PS4 has a huge array of online features, including multiplayer gaming, streaming via Netflix, Sky and others, and a store selling game and movie downloads.
—
How kid-friendly is the PS4?
It really depends. The PS4's games library is hugely diverse and there are plenty of family-friendly titles available, including the massively popular Fortnite (which is free to download) and Minecraft.
Of course, there are plenty of games inappropriate for children too. Fortunately, you can set up parental controls to limit the games your kids can play by their PEGI rating (essentially the gaming version of the BBFC stickers on films). You can also use parental controls to prevent your kids from purchasing anything, so you don't need to worry about the kids spending your life-savings on Fortnite costumes!
As with all consoles, a little active parenting is required as well. Always refer to the PEGI rating when buying a game; anything over 16 is a definite no-go. Make sure to regularly check in on your kids when they're playing too, or go one better and express an interest in what they're playing. Maybe even join in!
—
How much does the PS4 cost?
The PS4 is available in two capacities: 500GB and 1TB. Both sound like a lot of storage, but these days you have to install a game onto the hard drive before you can play it – and games are getting bigger by the year. To give you some indication, Red Dead Redemption 2 requires a whopping 100GB of space to install – that's a 5th of the 500GB option.
The price difference between the two storage options isn't that great and it's even cheaper if you buy refurbished. You can always delete data from the hard drive if it's getting full too (you'll have to reinstall anything you delete though).
The standard PS4 bundle comes with a single controller, so you'll need to buy another if you have more than one child. The official DualShock 4 controller costs around £45 but you can pick up a third-party version for as little as £20.
You'll also have to pay extra to play online, which is required for games like Fortnite. PS Plus costs £49.99 for the year, £19.99 for 3 months or £6.99 per month. The year-long subscription makes the most sense financially, offered a saving of just under £34 compared to the monthly payment option. You get a 14 day trial to decide whether or not it's for you too.
—
PS4 Pro
The PS4 Pro is a super-charged version of the PS4, boasting double the power and the ability to deliver games in glorious 4K.
However, that extra power comes at a price. It costs around £100 more than a standard PS4 and you'll also need a 4K TV to get the most out of it.
To top it off, there aren't even any exclusive PS4 Pro games. It plays exactly the same titles as the PS4, although some of them feature an 'enhanced mode' that boosts their performance and provides 4K quality graphics. Non-enhanced mode games get a boost to 1080p.
In short, the PS4 Pro is for hardcore gamers with a deep appreciation of graphics only. If your child doesn't fit into that bracket (which they probably don't, even if they claim otherwise!), save a few quid and buy a standard PS4 instead.
—
PlayStation VR
A few years ago, virtual reality was considered 'the next big thing' thanks to a series of relatively cheap VR products hitting the market: the Oculus Rift, HTC Vibe and, of course, PlayStation VR.
The first thing to note is that the PlayStation VR isn't a standalone console. It links up with your PS4 and requires a PlayStation camera too. All in all, you'll probably pay around £250 – £300 on top of the price of the console for the privilege of VR gaming.
So, is it worth it? The jury is still out. While impressive, PlayStation VR hasn't caught on as much as some expected. One of the main reasons for this is a lack of titles; Skyrim VR remains one of the highlights, even though the game it's based on came out 6 years ago. Many games have a novelty vibe to them, which is great on Christmas morning but arguably not worth the extra expense.
It should also be noted that a lot of people experience motion sickness while playing virtual reality games, so it's probably best not to use PlayStation VR after pigging out on a box of Celebrations!
—
PlayStation 3
As the name suggests, the PlayStation 3 is the PS4's older brother.
You can't play PS4 games on it but the PS3 has a huge library of great games and you can play PS2 and 1 games through PS Plus too.
Serious gamers might be a bit disappointed to open a PS3 on Christmas morning but it's a fantastic budget option if your children aren't that worried about playing the latest games. You can pick up a refurbished PS3 from the musicMagpie Store for as little as £59.99!
—
PlayStation Classic
To make matters more confusing, Sony are launching another console in time for Christmas: the PlayStation Classic.
The PlayStation Classic is a tiny version of the original PlayStation, first released in 1994. It features 20 built-in games, including Final Fantasy VII, Tekken 3 and Ridge Racer Type 4, and comes with two wired controllers plus a virtual memory card.
The PlayStation Classic will retail for just £89.99, although your kids probably won't be interested in experiencing the blocky graphics so many of us thought were groundbreaking at the time. It's not bad if you fancy a blast from the past though!
---
Xbox
Microsoft, once best known for Windows and Bill Gates, joined the gaming market in 2001 with the launch of the Xbox. Since then, Xbox has become a major gaming brand and outsold Sony for a number of years.
—
Xbox One / Xbox One S
The Xbox One is Microsoft's main console and shares many of the same titles as the PlayStation 4. In fact, there aren't that many differences between the two; the PS4 arguably has better exclusives but, gaming-wise, there's not much to choose between them.
There are two main reasons to buy an Xbox One over a PS4. The first is the Xbox One's backwards compatibility, which allows you to play a huge selection of Xbox 360 and Xbox games. If you already have a load of Xbox 360 games at home, the Xbox One is the obvious choice.
The other is if your friends (or your children's friends) all own Xbox's too. While we're edging ever closer to cross-platform online play (most notably with Fortnite), most games only allow you to play against people on the same console. Ask your kids what their friends are playing before taking the plunge!
You might notice that there are three Xbox One models on the market at the moment too: the Xbox One, the Xbox One S and the Xbox One X (more on that later). The Xbox One S is essentially a smaller version of the Xbox One and performs exactly the same, so don't worry too much about buying one over the other.
—
How kid-friendly is the Xbox One?
Like the PlayStation 4, the Xbox One games library has a broad range of family-friendly and not-so-family-friendly titles. You can restrict access to these titles in the console's settings, although a degree of vigilance and monitoring (again, this is a great excuse to get some gaming time in!) is recommended as well.
—
How much does the Xbox One cost?
The Xbox One S is available in three capacities: 500GB, 1TB and 2TB. Brand new prices vary from between £170 for the 500GB console up to around £350 for the 2TB model. Although game file sizes are getting bigger, it's unlikely you'll need 2TB unless you play a lot of games. 500GB or 1TB should be sufficient.
If you want to save a few quid, we'd highly recommend buying a refurbished console instead. Prices are much cheaper and, to be honest, it's unlikely your kids will be able to tell the difference. Check out our range of refurbished consoles here.
The standard Xbox One bundle includes a single controller, although there are two controller bundles available. The official Xbox One controller costs £49.99 new, with a third-party wired controller retailing for around £24.99.
As with the PS4, you'll need an Xbox Live Gold subscription to play online. One year costs £39.99 while a month costs £5.99, although you get the option to download at least three free games every month included in the price.
Microsoft also operate a streaming service called Xbox Game Pass, which allows you to play a huge range of games (including some new titles). At £7.99 per month, this is a cost-effective way to play different games on a regular basis.
—
Xbox One X
Marketed as the world's most powerful console, Microsoft claim the Xbox One X packs 40% more power than any other console.
That's a very impressive claim and one you might assume means you should buy the X over the Xbox One. However, like the PS4 Pro, this is for hardcore gamers only.
A good way to tell if this includes you is to read the following sentence and see how much of it makes sense: the Xbox One X offers immersive 4K gaming and includes an 8-core Custom AMD CPU clocked at 2.3GHz and a 6 teraflop FPU for enhanced AI, real world detail and smoother interactions.
Get all that? Then buy an Xbox One X (and please tell us what a teraflop is). Otherwise, you might be safer buying the standard Xbox One. It has the same games, albeit ever-so-slightly less pretty.
—
Xbox 360
Xbox naming conventions are one of life's great mysteries. The Xbox 360 is actually the predecessor to the Xbox One, despite the name suggesting it's actually the 360th version of the Xbox line. We're not entirely sure what was going through Microsoft's heads but hey, it's their consoles and they can call them what they want.
All you need to know is that the only reason to buy an Xbox 360 these days is the price as most of its games are playable on the Xbox One. A refurbished Xbox 360 costs just over £40, which is an absolute bargain if you're not bothered about playing the latest games.
---
Nintendo
First established in 1889 as a playing card company, Nintendo achieved global fame with the release of the Nintendo Entertainment System in the 80s (with a little help from a certain Italian plumber).
Nintendo largely cater for a family audience with games like Super Mario, Mario Kart and The Legend of Zelda, although the vast majority of their output receives a lot of critical acclaim too.
—
Nintendo Switch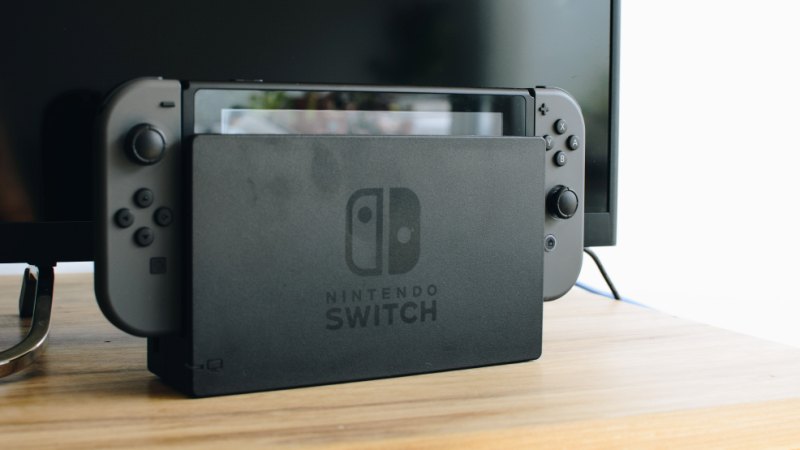 The Nintendo Switch is a combination of a home console and a handheld system. In simple terms, you can play it at home and on the move.
The console itself is a tablet-like device with a 6.2 inch screen. On each side is a detachable controller; these can either be used separately or together to form a single controller. You can play it wherever you like, provided you have enough battery.
At home, the console sits in a dock connected to your TV. This transfers the action from the tablet screen to your TV screen with a slight enhancement in graphics.
—
How kid-friendly is the Nintendo Switch?
Very. The Switch's games library is heavy on family-friendly titles, including the brilliant Super Mario Odyssey and Splatoon 2. Popular games like Fortnite and Minecraft are available too.
The detachable controllers (called Joy-Cons) make the Switch ideal for family gaming, and the controllers are small enough for children of most ages to hold.
The Switch's strong focus on family extends to the parental controls, which let you restrict games by age rating and manage purchases on the eShop. You can even download an app to manage controls on the go.
—
How much does the Nintendo Switch cost?
The Nintendo Switch costs £279 to buy new without games. With games, the cost is more likely to be around £330.
That makes the Switch the most expensive of the newer consoles upfront (Xbox One X and PS4 Pro excluded) but you get two controllers included and the fact its portable arguably adds more value.
Just be aware that buying extra Joy-Cons will set you back a hefty £64.99, although as each one can operate separately it's more like £32.49 per controller.
Nintendo's Online service is much cheaper too, costing just £17.99 for the year. You don't get any free games bundled into that price as you do with Xbox Live Gold though.
—
Nintendo 3DS
The Nintendo 3DS is one of the best selling handheld consoles of all time and Nintendo plan to continue supporting it for at least another year, despite it first hitting shelves in 2011.
The iconic DS design consists of two screens, the upper of which is used to display gameplay while the lower displays other interactive elements. The 3DS can also display games in 3D without glasses, although Nintendo advise against children under 6 using this feature.
—
How kid-friendly is the Nintendo 3DS?
It's possibly the most kid-friendly of all the consoles. It has a vast range of family-oriented titles and the simple controls make it super easy to use.
—
How much does the Nintendo 3DS cost?
The 3DS is a little long in the tooth but games are still being produced for it and, crucially, it's pretty cheap. Depending on which model you buy, you can pick up a refurbished 3DS for as little as £64.99.
—
SNES / NES Classic
The NES and SNES Classic are downsized versions of the classic Nintendo Entertainment System and Super Nintendo, bundled with a collection of the best games.
Unless your children love retro gaming, both are unlikely to be on their Christmas lists. They're well worth checking out if you want to relive the past though.
---
Check out the huge range of refurbished games consoles on the musicMagpie Store, all at amazing prices and with a 12 month warranty!