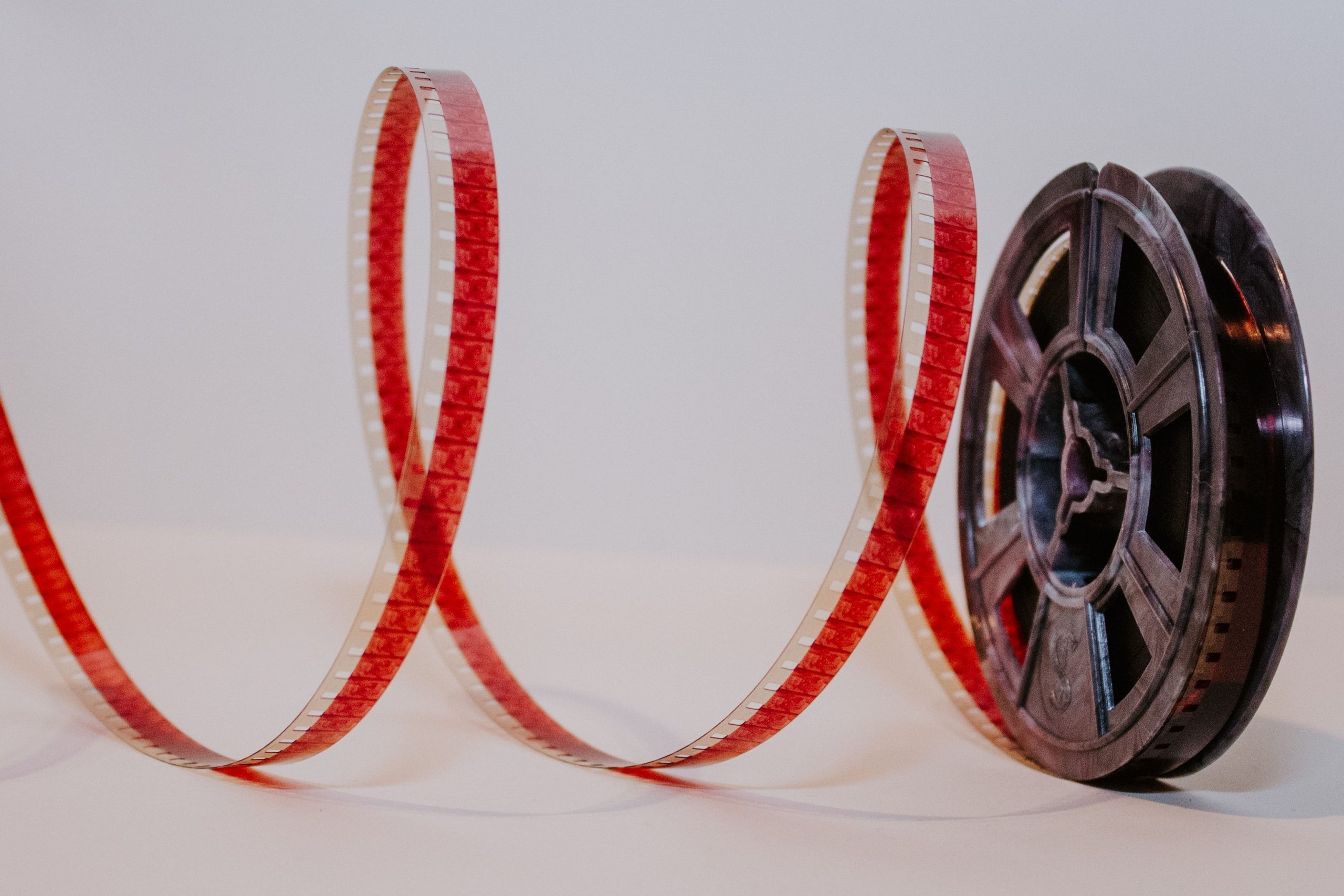 The Best Female Movie Directors
Top female directors have been creating movies since the late 19th century, although they still aren't as well represented as their male counterparts – in 2019, only 12% of women directors worked on the top 100 grossing films.
Still, there are some positive signs: for example, many major franchises such as DC and Disney have started embracing the work of female directors.
Alice Guy-Blaché is the woman who started it all, becoming the first-ever female director between 1896-1906. Born in 1873 in Paris, in 1894 she worked for a camera manufacturing and photography supply company as a secretary and worked her way up to head of production.
Have a look at some of our favourite female film directors!
---
Nancy Meyers
Born 8th December 1949
From rom-coms to adventure movies, Nancy has pretty much covered a variety of genres.

Meyers' has built a career writing, producing and directing several big movies such as 1998 hit The Parent Trap, where she made her directorial debut. Her 2009 Rom-Com hit 'It's Complicated' starring Meryl Streep and Alec Baldwin bagged a Golden Globe for best screenplay and became her third highest-grossing project.

Born in Philadephia in 1949, she moved to L.A at 22 years old with a degree in journalism and became a production assistant. In the late 1970s she partnered up with film director Charles Shyer on projects such as Private Benjamin (1980) starring Goldie Hawn – it grossed nearly $70 million at the box office.
Nancy won Woman of the Year in 2013 at the ELLE Women in Hollywood awards.
Here are her classics:
Father of the Bride (1991)
The Parent Trap (1998)
What Women Want (2000)
Something's Gotta Give (2003)
The Holiday (2006)
It's Complicated (2009)
The Intern (2015)
---
Kathryn Bigelow
Born 27th November 1951
Becoming the first female filmmaker to win the Best Director Oscar is a huge achievement and Kathyrn smashed it in 2010 with her Drama/Mystery film The Hurt Locker.
Her first full-length feature film was The Loveless (1981), then she went on to directing big action movies such as Blue Steel (1990) starring Jamie Lee Curtis.
The 1991 hit Point Break starring Keanu Reeves and Patrick Swayze was her breakout film, grossing $83.5 million worldwide. Kathryn is known for her use of violence and action in her movies, as well as a tendency to go to extremes to shoot scenes. For example, whilst filming a sky-diving scene in Point Break, she was on the aeroplane wearing a parachute.
Here are the films that she is best known for directing:
The Loveless (1981)
Near Dark (1987)
Blue Steel (1990)
Point Break (1991)
Strange Days (1995)
The Weight of Water (20000)
K-19: The Widowmaker (2002)
The Hurt Locker (2009)
Zero Dark Thirty (2012)
Detroit (2017)
Triple Frontier (2019)
---
Lynne Ramsay
Born 5th December 1969
Lynne is a Scottish film director, writer and producer, she graduated from the National Film and Television School where she studied Cinematography and Direction.

Her debut feature Ratcatcher (1999) won critical acclaim. It screened at Cannes Film Festival and opened the Edinburgh International Film Festival which won her The Guardian New Directors prize.
After directing films such as Morvern Callar and Black and White Town, Lynne directed psychological thriller We Need to Talk About Kevin (2011). Starring Tilda Swinton and John C. Reilly, Lynne received a BAFTA nomination for Best Director as well as winning the Best Director prize at the British Independent Film Awards.
Here are some of her movies:
Ratcatcher (1999)
Morvern Callar (2002)
Black and White Town (2005)
We Need to Talk About Kevin (2011)
Swimmer (2012)
You Were Never Really Here (2017)
Brigitte (2019)
---
Sofia Coppola
Born 14th May 1971
As the daughter of film-makers Eleanor and Francis Ford Coppola, who was the mastermind behind the Godfather trilogy, Sofia has made a name for herself in the world of directing.
When her acting career fizzled out after movies such as The Godfather III, she made her directing debut with The Virgin Suicides (1999). For her film Lost In Translation, she won Best Motion Picture and Best Screenplay Golden Globes, plus three BAFTA Award nominations.
Here are her main movies:
The Virgin Suicides (1999)
Lost in Translation (2003)
Maria Antoinette (2006)
Somewhere (2010)
The Bling Ring (2013)
A Very Murray Christmas (2015)
The Beguiled (2017)
---
Patty Jenkins
Born 24th July 1971
Born in California in 1971, at 20 years old Patty interned at a commercial production company where she worked for free in return for film training. This led to 10 years as a cameraperson and after encouragement to attend the American Film Institute to learn to direct, she directed her first feature film Monster (2003).
Now stepping into the DC Universe, Patty has directed Wonder Woman and the upcoming Wonder Woman 1984. She became the first woman in history to direct a film with a budget of over $100 million, with Wonder Woman grossing $820 million worldwide. Now that is an achievement!
Here are the films she has directed throughout her career so far!
Velocity Rules (2001)
Just Drive (2001)
Monster (2003)
Wonder Woman (2017)
Wonder Woman 1984 (2020)
---
Ava DuVernay
Born 24th August 1972
Ava DuVernay was born in 1972 in California, her career originally started with journalism following her internship at CBS and covering the O.J Simpson murder trial. She soon became interested in PR and became a junior publicist at 20th Century Fox.
In 1999 she opened her own PR firm, working on campaigns for movies such as Shrek 2 and Dreamgirls. In 2005 she decided to put $6,000 into her first short film Saturday Night Life. Ava then began to explore documentaries and narrative feature films. Her biggest success to date is the movie, Selma. With a $20 million budget, the film was nominated for Best Picture and Best Original Song at the 2014 Academy Awards. It was the only film directed by a person of colour nominated for the 87th Academy Awards.
Here are her main masterpieces:
I Will Follow (2010)
Middle of Nowhere (2012)
Selma (2014)
A Wrinkle in Time (2018)
---
Greta Gerwig
Born 4th August 1983
From American actress to up-and-coming director, 36-year-old Greta Gerwig made her directing debut in 2017 with comedy/drama Lady Bird. This film received 99% on film review site Rotten Tomatoes and won a Golden Globe Award for Best Motion Picture Musical or Comedy. It was chosen by the Times magazine as one of the top ten films of 2017.
Between 2010 and 2016 she starred in films such as Greenberg (2010) directed by her partner Noah Baumbach who she collaborates with. Greta has recently directed the seventh adaptation of the 1868 classic novel Little Women (2019). Her films generally incorporate her own experiences and have common themes of growth of the leading women. We wish her good luck as this is only the beginning!
Here are her directing debut films:
Lady Bird (2017)
Little Women (2019)
---