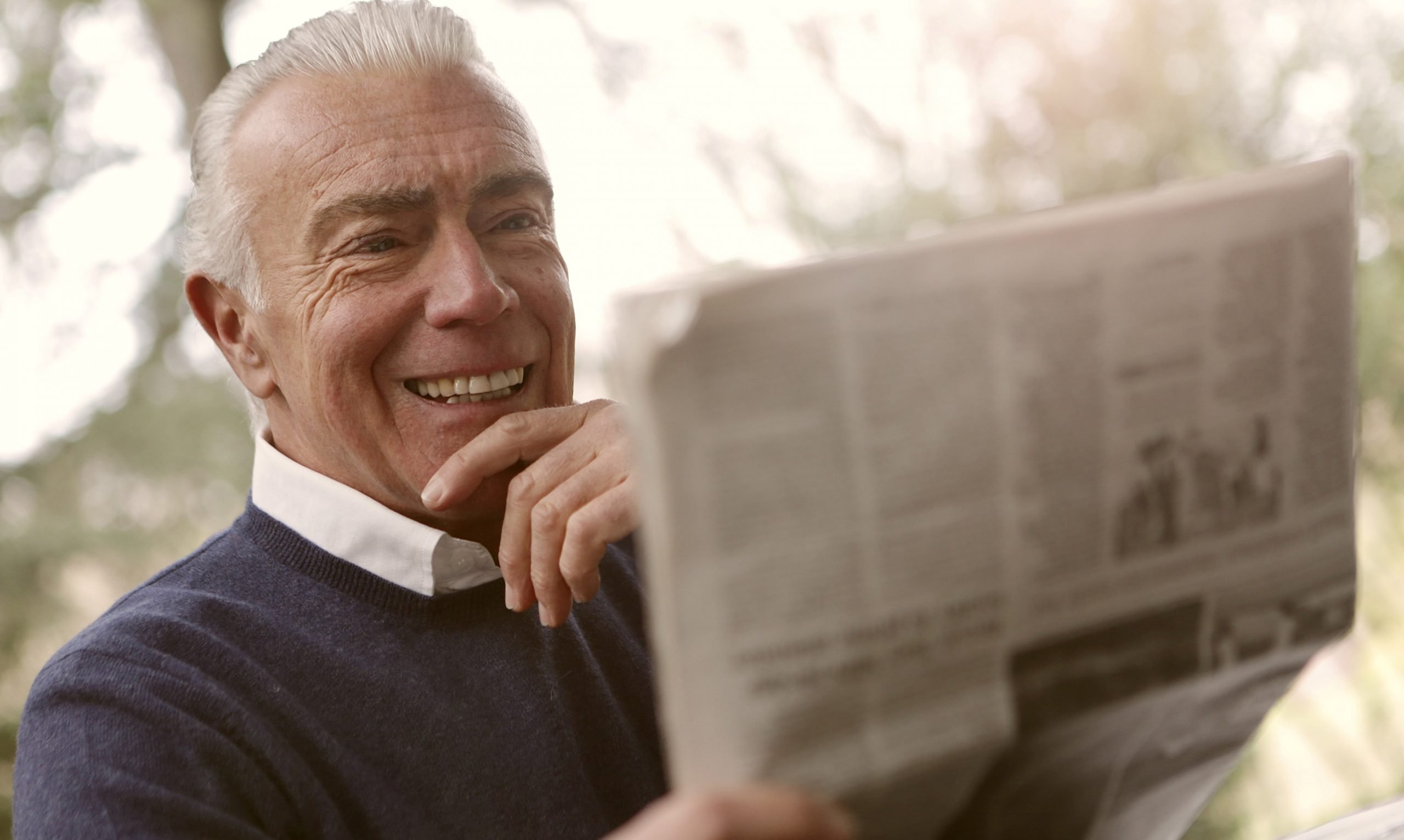 6 ways to support elderly relatives, neighbour & friends during social distancing
Over two million people over the age of 75 live alone in the UK, an increase of almost a quarter over the past 20 years. Social distancing is making it even harder to connect and socialise – There are many ways in which you can help a family member, neighbour or someone you know that needs extra support during this time.
We understand what a worrying and stressful time this is, so here's some helpful tips about what you can do for those who are vulnerable and how they can adjust their daily routine:
---
Create a check-in rota
Create a rota so each family member can check in on your loved one each day. Make it a shared effort across everyone – pitch in with phone and video calls. Leave shopping at the front door or a safe place or do an online shop for them (the majority of deliveries are a no-contact service.)
If you are concerned about vulnerable relatives' care, comparison sites such as Care Sourcer are great at finding care in your local area, perfect peace of mind to make sure they get a good level of care.
---
Helplines
There are a range of helplines that the elderly can contact if they are lonely. AgeUK, and Independent Age are organisations that offer support to older adults. Helplines provide a friendly service, especially if they don't have access to wifi.
AgeUK – There are different actions this charity has put in place to combat loneliness. If you know someone who is lonely or needs support, there are people out there that can help. AgeUK has advice free lines open 8am – 7pm – just call 0800 678 1602.
Befriending services are also helpful – Call in Time is a free telephone friendship service for people aged 60 and over. If you know an older adult who is struggling with socialising, this is worth mentioning! They will be matched up and every week they can have a 30 minute chat on the phone – it can make all the difference! Simply go onto the AgeUK website and sign up.
Independent Age – Founded 150 years ago, they offer friendly contact and advice on issues such as care, support, health etc. Their website includes wise guides for over 65s such as coping with loneliness and staying connected with others. You can ring their helpline for more information on 0800 319 6789
---
Apps
There are many apps that you can use to help out older adults struggling to get hold of the basic necessities and to carry out activities.
Communication: Easy to use apps such as WhatsApp, Skype and Facebook Messenger will make it easier to socialise! They can be downloaded for free on mobile phones, computers, tablets etc. There are options for video and audio calls or even messaging. These functions will help the elderly visually connect with children, grandchildren, neighbours and friends.
Music: You can easily create a free Spotify playlist of their favourite songs, and they're easy to download on mobile phones, laptops and tablets. Alternatively you can download the YouTube music app, stream songs and videos for free! Also sign up for Apple Music if you have access to an iOS device.
Exercise: Pocket Physio has been created by CareUK to put their years of experience helping older adults into a fitness app! The elderly or older adults can exercise at their own pace and maintain movement. You can download this app on Apple iTunes store and it's totally free.
For older adults that are more active, check out this post – 10 free workout apps to use at home
Games: Lumosity is a brain training programme and accessible to people of all ages. It has 40 or more games and puzzles that test and train memory, logic and maths skills. It is available on iOS and Google Play for Android devices. This app is free, with in-app purchases.
Subscriptions: For those in isolation it can be difficult getting shopping and doing simple tasks such as walking to the newsagents for a newspaper. Signing up to subscriptions to newspapers and online food shopping will help relieve the stress! Simply search for them in your app store.
---
YouTube – Joe Wicks senior workout
Joe Wicks is a personal trainer who has become an online sensation over the past few years with his workout and nutritional regimes. To support the elderly in keeping active and mobile during lockdown, he has created workouts for seniors on his YouTube channel The Body Coach TV. The videos are aimed at over 65s and are 10 minutes long. They include simple and calming exercises such as stretching and chair workouts etc.
---
Tech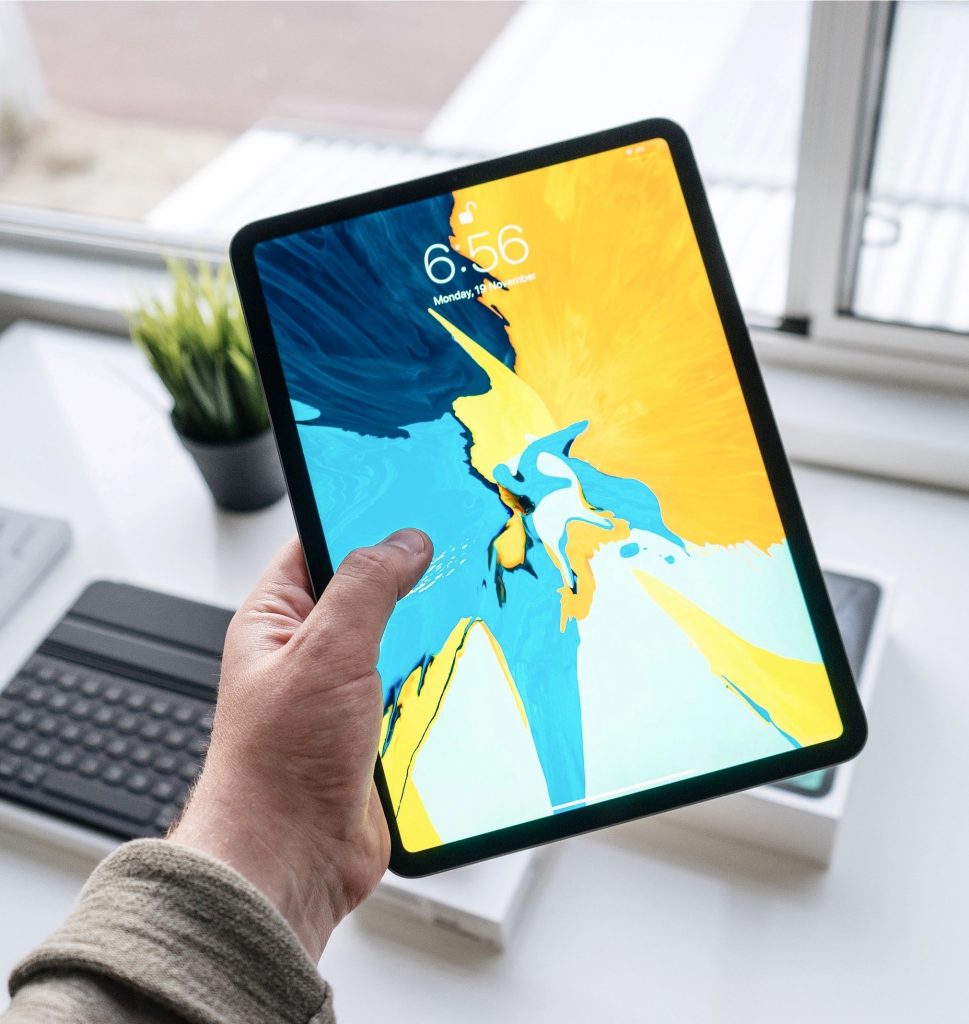 For communicating and keeping up to date on the outside, tech is sure to keep the elderly and older adults connected! Mobile phones, tablets, iPads,laptops and even game consoles are available with tools to help them socialise and keep entertained!
---
Puzzles
Entertainment doesn't just have to come from apps! To keep their mind occupied, why not buy your elderly family member or neighbour a puzzle book, or if they have access to wifi, websites that have free games that they can play, whether that's brain training, puzzles or quizzes!
---
We hope that this guide provided you with helpful ideas about activities that elderly people can carry out or how you can help a family member, neighbour or friend!
For every phone traded in or purchased, we'll donate £1 to the NHS Charities Together.