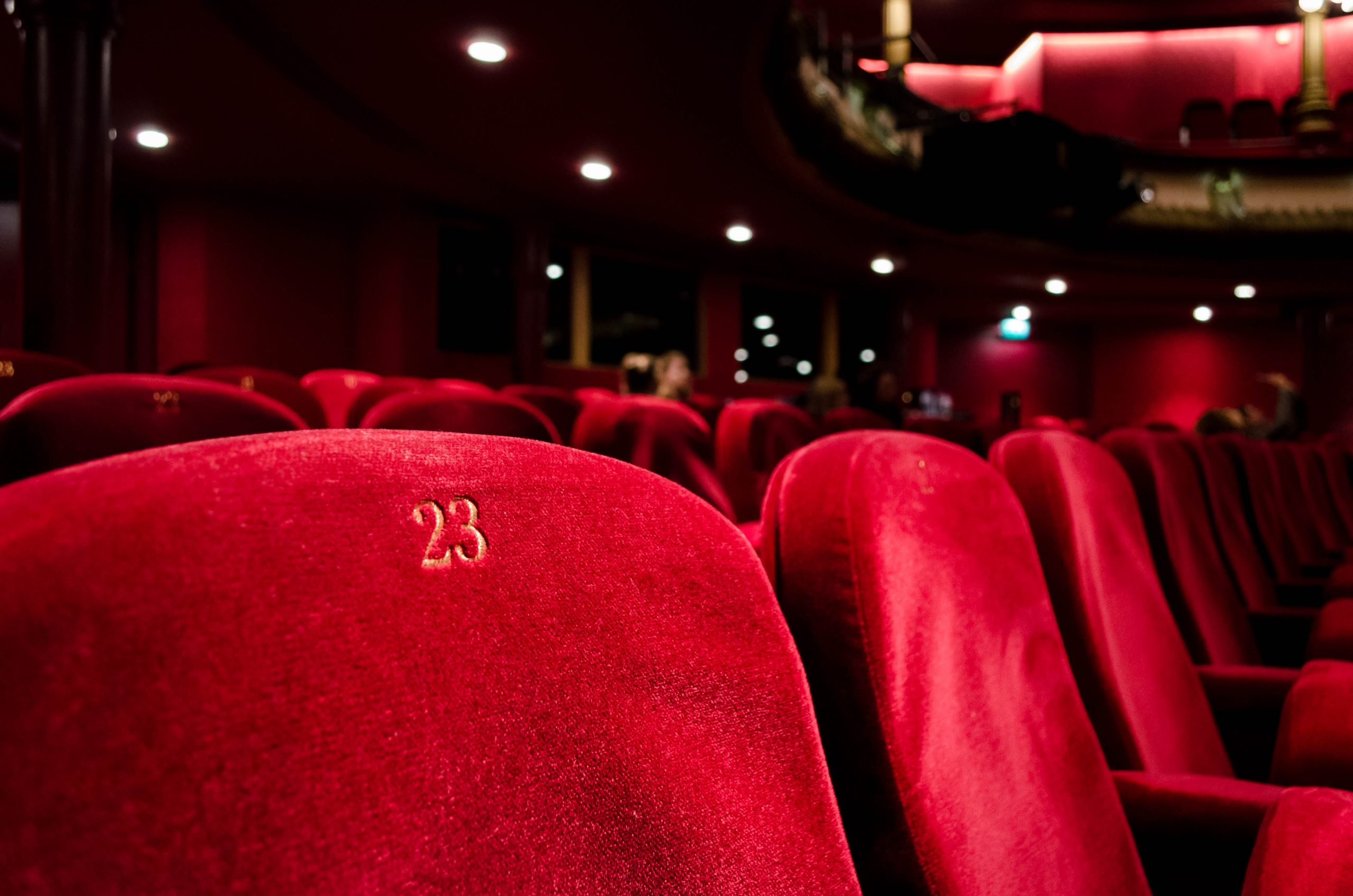 Top 12 best musicals of all time!
Musicals make us laugh, cry and the songs are just so catchy! They're timeless and we just can't get enough of them. Check out the best musicals of all time and find out if your favourite has made our list!
---
The Wizard of OZ (1939)
This is an absolute classic and one of the best well-known musicals! This movie kick started Judy Garland's career as she plays young Dorothy. She encounters a magical journey down a yellow brick road with a singing Lion, scarecrow, tinman and many more companions along the way.
---
Westside Story (1961)
This musical puts a twist on Shakespeare's Romeo and Juliet with the rivalry between the Jets and the Sharks in 1950s New York. What's a musical without a love-torn couple? It focused on social problems of the time and features impressive performances.
Sell your old West Side Story DVD with musicMagpie!
---
Mary Poppins (1964)
Julie Andrews stars as the enchanting nanny with flying umbrellas and magical medicine, who is in charge of looking after the Banks household. Set in Edwardian London, Michael and Jane join Mary Poppins on many adventures with dancing penguins, jumping in paintings and a floating carousel.
---
The Sound of Music (1965)
Another classic starring Julie Andrews, she stars as a governess called Maria who works for the Von Trapp family in Austria just as the Second World War breaks out. Her patience and kindness for the misbehaving children is heartwarming and this movie is filled with iconic memorable musical numbers that we can't help but sing along to.
---
Cabaret (1972)
This musical put Julie Garlands daughter, Liza Minnelli in the spotlight and she won an Academy Award for best actress! Set in Berlin in the 1930s, Minnelli plays a cabaret singer who gets caught up in a love triangle with a British academic and a german playboy. Look forward to amazing musical numbers!
---
The Rocky Horror Picture Show (1975)
Full of quirky characters and major musical numbers – a young, engaged couple find themselves in the castle of a mad scientist when their car breaks down in the rain. It includes musical numbers such as 'Time Warp' and many more hits!
---
Grease (1978)
A legendary cast and popular karaoke favourites, what more could you want from a musical? Grease follows popular high school groups the Pink Lady's and the T-Birds who learn about friendship, relationships and the shock of graduating high school. Filled with catchy tunes such as 'Grease Lightening', 'Summer Nights' and 'You're the One That I Want' we can't help but be obsessed with this musical.
---
Chicago ( 2002)
Celebrities, scandal and corruption are the themes of Chicago. Starring Renee Zellweger as Roxie Hart, Catherine Zeta-Jones as Velma Kelly and Richard Gere as smooth-talking lawyer Billy Flynn. Both ladies meet each other in jail awaiting trial in the 1920's, they fight for fame which will keep them from the gallows! It includes popular numbers such as Cell Block Tango and has won six academy awards.
Want to make some extra cash? Sell your old DVDs with us today!
---
Hairspray (2007)
This feel-good film dives into 60's America and covers many social issues at the time through the eyes of network television. With upbeat musical numbers such as ' Welcome to the 60's', 'You can't stop the beat' and 'Good morning Baltimore' we follow Tracey, Edna, Link and so many more characters on their journey to rally against racial segregation. Hairspray stars John Travolta, Zac Efron, Queen Latifah and so many more great actors!
---
Mamma Mia (2008)
This musical is perfect for ABBA fans! It has all of the supergroups greatest hits and are sang by a stellar cast, including Meryl Streep, Amanda Seyfried, Colin Firth, Pierce Brosnan, Julie Walters and so many more. Set in Greece, it follows the story of bride-to-be Sophie finding out who her dad is by inviting three possible men to her wedding behind her mums back. Look forward to a roller coaster of emotions in this romantic musical comedy.
Trade in your old DVDs or Blu-rays with musicMagpie today!
---
La La Land (2016)
This musical follows the romance of an aspiring actress and a jazz musician. La La Land won a record-breaking seven awards from its seven nominations at the Golden Globes and grossed $446 million worldwide, which compared to its production budget of $30 million, is amazing. Emma Stone and Ryan Gosling's performance makes this film beautiful and a must-watch.
---
A Star is Born (2018)
The fourth remake of the original which was released in 1937, stars Lady Gaga and Bradley Cooper as musicians who fall in love. It's a very powerful film and has grossed over $436 million worldwide and won Best Original Song for Lady Gaga's 'Shallow'. This version of the classic is not to missed!
---
Want to make extra cash? Trade in your old DVDs and Blu-rays with musicMagpie!