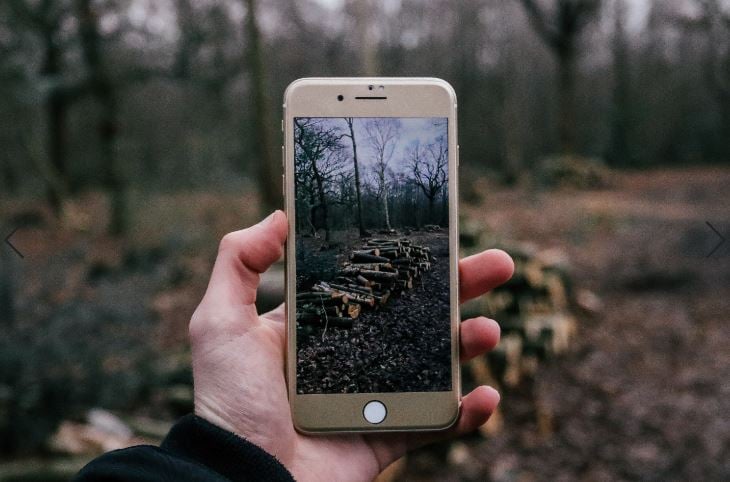 How much is an iPhone 8 worth?
Got an iPhone 8 you want to sell? Perhaps you're wondering how much you'd actually get for it. Fortunately, we're here to tell you how to sell your iPhone 8 and how much you can get for it!
What is an iPhone 8?
The iPhone 8 houses a six-core A11 Bionic chip, which Apple at launch (back in September 2017) said was the most powerful chip in smartphone history. Apple also announced this new line of phones had a new colour filter to reduce noise, better saturation and dynamic range. The iPhone 8 Plus that was released alongside it, is everything iPhone 8, but better for those after a bigger display.
Why should I sell my iPhone 8?
Did you know phones lose value over time? Phone depreciation affects the value of your phone after a certain period of time. iPhones have been reported to lose over 40% in value after the first year of launching a new model! That's why it's important to trade in your iPhone 8 or 8 Plus with a trusted recycler for the best price.
How much is my iPhone 8 worth?
When you trade in your phone, you need to state its condition to get an accurate price. You can choose to rate them by Good, Poor or Faulty on our website.
Valuations can fluctuate depending on the market conditions. These prices are for guidance only. If you want an accurate price, head over to the iPhone 8 trade-in page and select its model and storage.
For now, here's how much money you could make for an iPhone 8 or iPhone 8 Plus:
| | |
| --- | --- |
| Model | Price (Good condition) |
| iPhone 8 Plus (64GB) | £145 |
| iPhone 8 Plus (128GB) | £150 |
| iPhone 8 Plus (256GB) | £175 |
| iPhone 8 (64GB) | £103 |
| iPhone 8 (128GB) | £105 |
| iPhone 8 (256GB) | £143 |
(All prices based on data from 12/10/2021 and subject to fluctuations)
Where's the best place to sell iPhone 8?
Are you pondering the best way to sell an iPhone 8 or iPhone 8 Plus? musicMagpie is the best place to sell your old phones and tech! We've been crowned Best Recycling Service for many years in a row, so you know your old phone will be recycled responsibly – and you'll get a fantastic payout!
Why sell my iPhone 8 with musicMagpie?
Looking for the best place to sell your iPhone 8? musicMagpie is the perfect destination. We'll pay you on the same day your items arrive, and shipping your items to us is absolutely FREE!
Our customers rate us as Excellent on Trustpilot – out of over 150,000 reviews! So you know you can trust us to recycle your phone responsibly and pay an amazing price for your old iPhone 8 or iPhone 8 Plus.
We pay you the same day we receive your items, meaning you get paid fast and can upgrade to a new device even faster!
So if you're looking for a smart way to sell your iPhone 8 or 8 Plus, look no further! We'll also lock in your price for 21 days to give you plenty of time to upgrade too!
Tech Price Promise
Thanks to our Tech Price Promise, we guarantee to pay the first price we offer you for your iPhone 8 or iPhone 8 Plus, or we'll send your device back absolutely free – no questions asked!
Got other iPhones you want to sell instead? Sell iPhone devices with musicMagpie and get cash towards your upgrade!