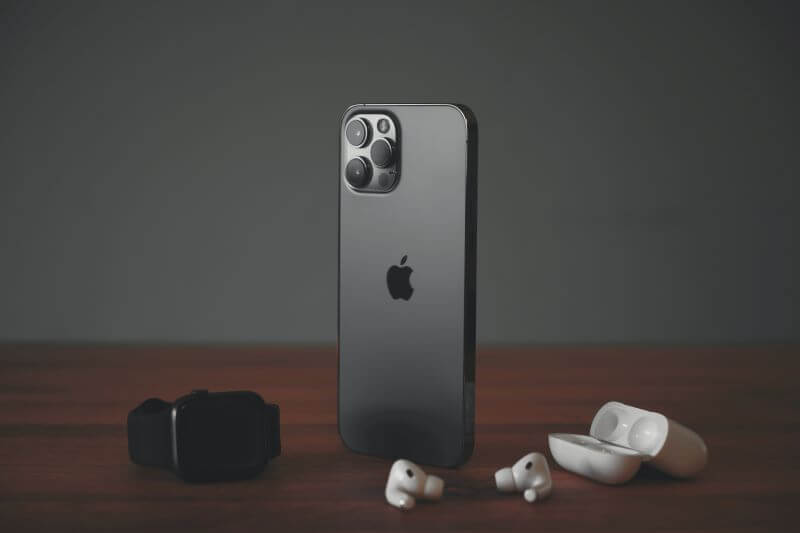 What happens to your tech once it's recycled with us?
Recycling your unwanted device is great for the planet and your pocket, but have you ever wondered what actually happens to your tech once we've received it? 
Read on to learn more about your device's recycling journey and the benefits of recycling tech!
---
In this blog:
---
How does musicMagpie recycle tech?
You'll be surprised how long the lifespan of your tech is if it's recycled responsibly! Here at musicMagpie, 95% of the tech we buy from our customers is refurbished and then resold. The other 5% is used as parts to repair other devices. 
Here's what happens to your tech when you recycle with us:
The device arrives at our warehouse

We put the device through different tests to check if it's working

The device is refurbished and given a grade: Pristine, Very Good or Good

The refurbished device goes to a new owner and stays in circulation for longer! 
Our Tech Price Promise means you'll get paid the first price we offer or we'll return it to you for FREE.
---
Why recycle tech?
Did you know electronics account for 70% of landfill's toxic waste? As the demand for new technology increases, e-waste has become a major issue and is now one of the world's largest waste streams. 
By recycling your old devices, whether they're in working order or broken, you can make a significant difference to the planet.
It's estimated that in the UK people are hoarding around 527 million small electricals, which is nearly 20 per household! This is a lot of electronics to hold onto, especially with the risk of them ending up in landfills at some point.
Electronics are made up of toxic chemicals, which if disposed of incorrectly can cause a whole load of environmental problems. One example of this is when e-waste is burnt, as it releases chemicals which pollute the air. 
By recycling your tech, you'll not only help reduce e-waste, but you'll save precious materials too. If we don't recycle our old devices, the materials can't be recovered properly. 
We're using far more natural materials than the earth can produce and resources are in extremely high demand. Mining for the raw materials used to build tech actually causes habitat destruction and contaminates water and soil.
By choosing to recycle your old devices instead of chucking them away to landfill sites, you'll help save precious materials.
---
How to recycle tech with musicMagpie?
It's never been easier to recycle your old devices with us! Just follow these easy steps:
Choose the model, storage and condition. Our three conditions are 'Good', 'Poor' and 'Faulty' 

Pop your items into a secure box and send them to us for FREE

Get Fast Same Day Payments and get paid the day we receive your tech via PayPal or Bank Transfer
For more information, head over to our how it works page.
---
Why recycle tech with musicMagpie?
We are firm believers in a circular economy, where products are resold, recycled, refurbished and reused. This creates less waste and means that devices are given a second chance.
We're the UK's #1 recycling service and have won the What Mobile Awards six years running. Plus, we're rated Excellent on Trustpilot with hundreds of thousands of reviews. 
Our service is free to use and you'll get paid for your items the day we receive them, thanks to our Fast Same Day Payments. 
As well as making extra cash, you'll help keep your old tech in circulation for much longer and reduce e-waste – it's smart for you, smart for the planet!
What are you waiting for? Don't throw your old devices away in landfill, recycle them today and make a difference.
---
Make your move to be more sustainable by recycling your unwanted devices with musicMagpie today! Trade in tech, including sell phones, trade in consoles and so much more. You can sell iPhone, Samsung and Google Pixel phones with us, plus a whole range of other tech items, and get paid instantly for them. 
Want to save money while doing your part in helping the environment? Try buying a cheap iPhone to lower your monthly bills and reduce e-waste. We have plenty of used iPhone models to choose from, including cheap iPhone 11,  refurbished iPhone 12 and refurbished iPhone 13 models. You can also buy other tech with us too like refurbished iPad and MacBook models!