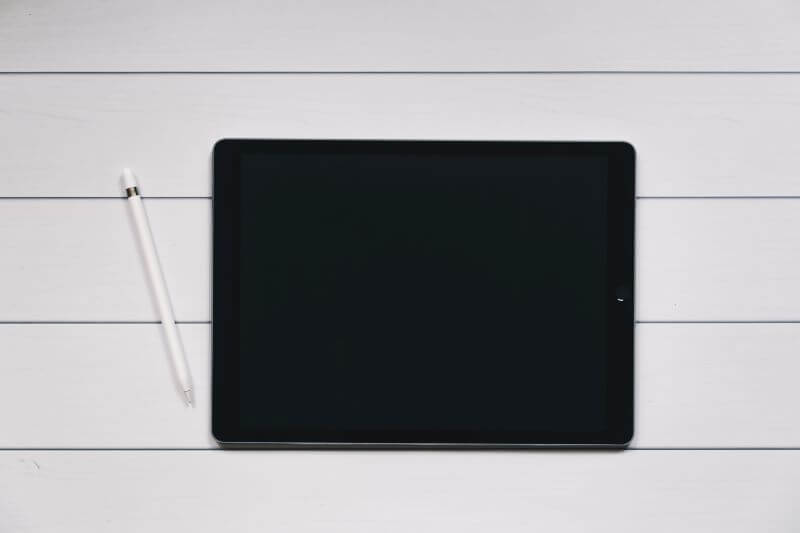 5 best tablets for watching movies & TV shows
Whether you're looking for the best tablet to watch movies or want to know what's the best iPad to offer you the perfect cinematic experience from the comfort of your home, then you're in luck.
We've done the research so you don't have to and have rounded up a great range of tablets we think you'll find to your liking, including the best affordable tablet and the best alternative to iPad.
Before you make your final decision, there's a few different factors to consider to make sure you get the most out of your choice. The best tablet battery life, screen size, speed, sound and price point are all things to think about when deciding on what is the best tablet to buy. 
So what are you waiting for? Keep reading to find out the 5 best tablets for watching movies and TV shows!
---
In this blog: 
---
Amazon Fire Tablet HD 10 (2021)
Let's kick off the round-up with the best affordable tablet, the Amazon Fire Tablet HD 10 (2021). If you're an Amazon fan then this tablet is a no brainer! 
Not only will you get a bargain price, but you can enjoy your favourite movies and TV shows on a large 10.1-inch full HD display and it even has a 1920×1200 high resolution! So if you're looking for a large tablet for watching TV, this model is perfect. 
You'll get up to 12 hours of battery life and it is compatible with Alexa. This means it includes Alexa's hands-free mode which lets pause videos, play games and open apps. With the Fire tablet HD 10, you'll get 3GB of RAM, a 5MP rear camera and 2MP front camera. 
Plus, you'll have access to Amazon and Microsoft apps so you can download streaming services with ease and yes, you can get Netflix on Amazon Fire tablet!
In terms of pricing, the Amazon Fire Tablet HD 10 2021 starts at £149.99, which is great if you're on a budget.
---
Apple iPad Air 4 (2020)
One of the best tablets for watching Netflix has got to be the iPad Air 4 (2020). 
It has a fantastic 10.9-inch Liquid Retina display with True Tone and runs on a powerful A14 chip which is great for watching videos – the last thing you need to deal with when catching up on your TV shows is slow downloading speeds!
The iPad Air 4 doesn't have an audio jack, but you can connect your headphones via Bluetooth or the USB-C port. This iPad Air even supports Apple Pencil 2 and Apple Magic Keyboard. 
You'll also get around 10 hours of battery life, but this all depends on usage. If you're looking for a suitable tablet for Netflix, YouTube or other streaming services, then the iPad Air 4 is a winner.
Get more for your money by shopping refurbished iPad Air 4 models at the musicMagpie Store and get the same features for less!
---
Samsung Galaxy Tab S6
If you're an Android user or want the best alternative to iPad, then look no further than the Samsung Galaxy Tab S6!
This tablet has a sleek design and a 10.5-inch screen that won't disappoint. Plus, you'll be sure to get a great viewing experience, thanks to the super AMOLED display. 
It also runs on the Qualcomm Snapdragon 855 processor and Samsung estimates you'll get up to 14 hours of battery life, which is perfect if you're binge-watching TV shows or planning a movie marathon.
If you want to cut the cost of your tablet, shop refurbished Samsung Galaxy tab S6 at the musicMagpie Store and discover great savings!
---
iPad Pro 12.9 (2021)
If you're not worried about keeping to your budget and want the best iPad for watching movies, then rest assured the iPad Pro 12.9 (2021) is for you!
The performance does not disappoint and with the help of four speakers, it delivers top-quality sound that brings a cinematic experience straight to you. 
The 12.9-inch is a great choice for watching movies! You won't have any interruptions or experience slow speeds with the help of the Apple M1 Silicon processor and you'll get up to 10 hours of battery life.
This model has a 2732×2048 pixel resolution, True Tone, P3 Wide Colour and ProMotion. Plus, the Liquid Retina XDR display provides an excellent viewing experience. 
So if you want to go all out with an iPad packed full of features, the iPad Pro 12.9 (2021) will certainly do the job. 
Make your money go further when you buy a refurbished iPad Pro 2021 at the musicMagpie Store!
---
Lenovo Tab P11
Looking for a tablet that isn't Apple or Samsung? Then we've got the tablet for you! The Lenovo Tab P11 is one of the best tablets to buy if you want a budget device that fits the criteria for watching movies and TV shows. 
It has quad speakers, is capable of producing a 2K resolution and if you want an OLED tablet, this model comes with an incredible high-definition OLED display.
You'll experience rich colours, good quality speakers and this tablet has a battery life of up to 8 hours. It also runs on the Snapdragon Qualcomm 662 processor and has an 11-inch screen.
If you're focusing on affordability but expect top-quality features for watching movies then the Lenovo Tab P11 is perfect.
---
It's never been easier to find your next tablet! Save across 100s of refurbished tablets, refurbished phones and check out our great range of refurbished iPad devices at the musicMagpie Store. We even sell other Apple devices, including refurbished iPhone models. 
Need some extra cash for your upgrade? There's probably some in your drawers right now! Turn your unwanted phones into cash by heading over to our Sell My Phone page, where you'll find full details on how to get an instant valuation for an iPhone trade in and much more.