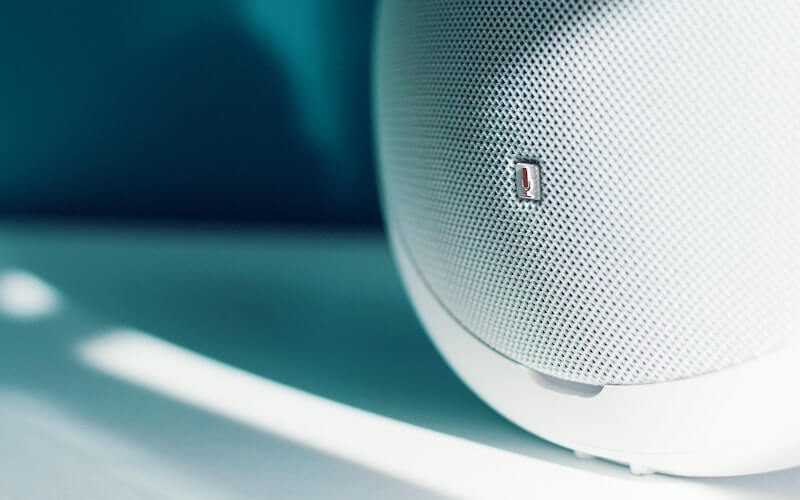 Best Bluetooth speakers for summer
Summer is finally here, and what better way to enjoy the hot and humid months ahead than to bask in the sun while listening to your favourite tracks? That's why we've compiled a list of the best Bluetooth speakers you can buy in 2023, right in time for the summer!
From the best portable speakers to the best low-budget speaker, keep reading to find the perfect speaker for you.
---
In this blog
---
Sonos Move
Best outdoor speaker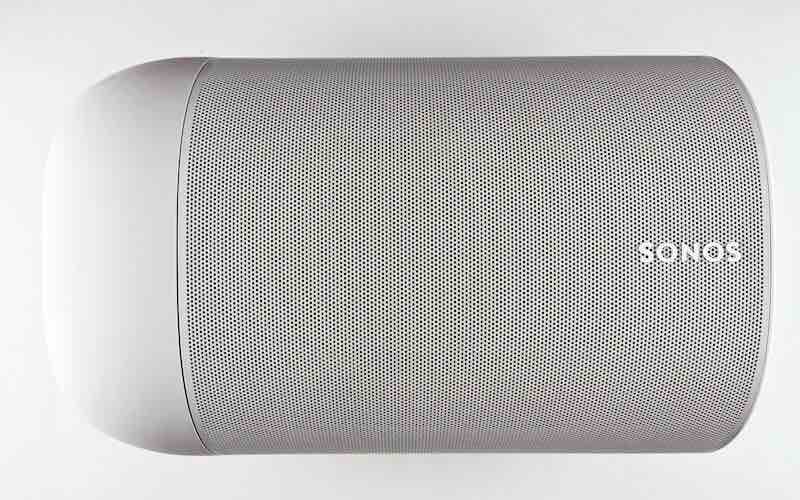 If you're looking for a powerful speaker, the Sonos Move is the best Bluetooth speaker for you. This model connects to nearly every streaming service and can even work with Alexa or Google Assistant.
You can choose to stream your music via Bluetooth or your Wi-Fi network, so if you want to take your Sonos Move out onto your patio or into your garden, you won't have to worry about a weak Wi-Fi signal.
If you're looking for a speaker for around the pool, you'll be glad to know that the Sonos Move is splash-resistant. Plus, you'll get at least 11 hours of battery life, which is more than enough to cover the music for any party or event you might be hosting.
Anker Soundcore 2
Best budget speaker
Speakers can be pretty pricey, so if you don't want to splash out on a premium model, there are more budget-friendly options available like the Anker Soundcore 2.
For the price, you get a small and lightweight speaker that offers a massive 15 hours of playback off a single charge. It's also rated IPX7 for water resistance, so it can withstand light exposure to water just fine.
You won't find any customisation tools on this speaker, but considering it's a relatively cheap device, you can't be too mad. From music to podcasts to audiobooks, you'll be more than satisfied with the sound quality the Anker Soundcore 2 provides.
Apple HomePod Mini
Best smart speaker
For those that want a good speaker that can also act as a smart home device, the Apple HomePod Mini is well worth the purchase – especially for iPhone users.
You'll get excellent sound quality with Dolby Atmos and Spatial audio, as well as a mic that picks up voices with seamless effort. As far as smart speakers go, this is one of the best!
This model supports lossless streaming and when paired with an Apple TV can make a pretty impressive entertainment setup. While this definitely isn't the best Bluetooth speaker out there in terms of sound quality, it's an amazing piece of smart home technology that's worth considering if you want smart home equipment and a speaker rolled into one.
Bose SoundLink Revolve+ II
Best premium speaker
If you don't mind paying premium prices, the Bose SoundLink Revolve+ II is everything you could possibly need from a portable speaker all rolled into one.
It's water resistant, compact and even comes with a flexible handle to help you carry it around. In terms of sound quality, it's one of the best, equipped with a highly efficient transducer, dual-passive radiators and an omnidirectional acoustic deflector.
What makes the Bose SoundLink Revolve+ II stand out from the crowd is its all-round sound, thanks to its 360 design. This means that no matter where you stand within your room, you'll hear the same great quality sound.
You'll also get up to 17 hours of listening time with the Bose SoundLink Revolve+ II, which is more than enough juice to keep you entertained through the day.
Sonos Roam
Best portable speaker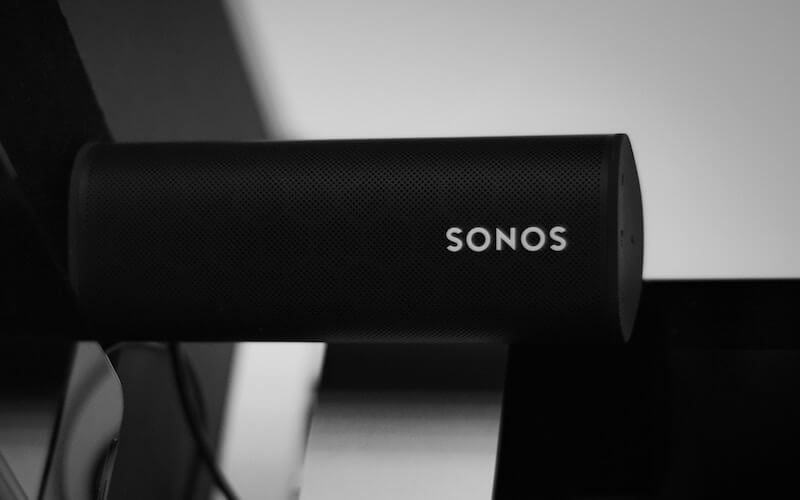 When it comes to portable speakers, you can't beat the Sonos Roam. Unlike the Sonos Move, the Sonos Roam is tiny in comparison and can easily fit inside a backpack or handbag.
The Sonos Roam is approximately the size of a 16-ounce beer can, weighing just 0.95 pounds (0.43 kg). But don't be fooled by its small size, as this model still has all the same smart features as its bigger siblings.
You'll get a wireless range of 40m – 240m along with one tweeter and one mid-woofer for a smooth listening experience. With an IP67 dust- and water-resistance rating and 10 hours of listening time, the Sonos Roam is one of the best portable speakers on the market right now.
---
Get saving when you shop refurbished smart speakers with musicMagpie! Get the premium sound quality you desire for a budget price, all in time for the summer months.
You can even get your hands on affordable phones when you switch to a refurbished iPhone or check out our huge range of refurbished phones today.