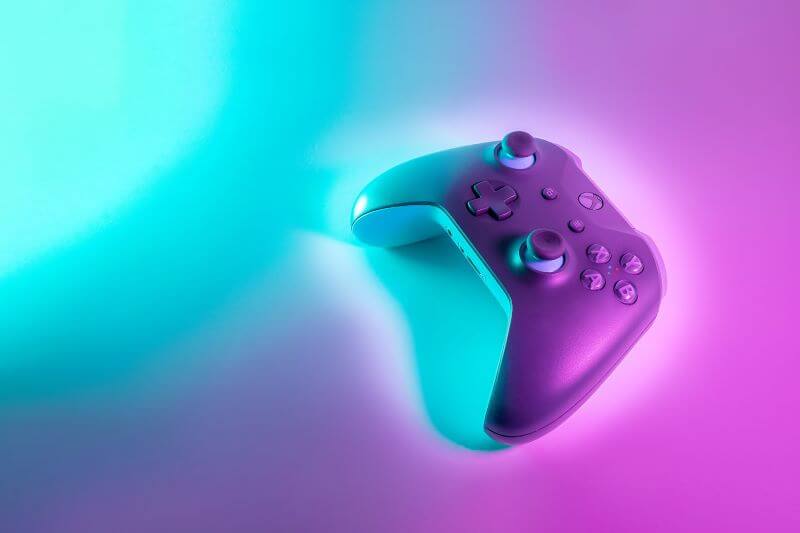 The Best Xbox Games: Which of these are you playing?
Are you looking to refresh your games collection with the best Xbox games? We've got you covered! Keep reading to find out the most popular Xbox games, the latest Xbox games, and the best Xbox games multiplayer.
---
In this blog: 
---
The best Xbox games for kids
Xbox has a huge library of games, some child friendly and some not so much. So we've rounded up Xbox video games that are suitable for younger and older kids. For peace of mind, you can use the Xbox parent controls to prevent your child from accessing games that they shouldn't. 
Minecraft Dungeons 
A spin on the original Minecraft game, instead of crafting, you get to save the world by battling villains and beasts. It's easy to learn and has online and offline multiplayer so your kids can team up and beat the evil Arch-Illager together. 
Released in 2020, Minecraft Dungeons is compatible with Xbox Series X, Xbox Series S, Xbox One and Xbox Game Pass. 
Sonic Mania 
This is the perfect game if you want to introduce your child to Sonic. Enjoy great visuals, choose from a huge range of characters and get rewarded for speed. Sonic Mania even has a two-player mode so you can work together to save the world.  Sonic Mania was digitally released on Xbox One in 2017.
Lego Star Wars: The Skywalker Saga 
As if combining Lego and Star Wars wasn't incredible enough, Xbox has taken it to another level. As one of the best Xbox games, especially for fans of the franchise, you get the ultimate Star Wars experience. Save the Galaxy by unlocking characters, team up using two-player mode and enjoy the comedy that runs throughout. 
Released in 2022, Lego Star Wars: The Skywalker Saga is available to play on Xbox Series X, Xbox Series S and Xbox One. 
---
The best Xbox games to play now
Whether you're searching for the latest Xbox One games or the best Xbox games at the moment, here are our rounds up of some of the best Xbox games to play right now.
Forza Horizon 5 
If you're a huge fan of supercars or looking for something different to play, then Forza Horizon 5 is one of the best Xbox games you can buy and is one of the best Xbox games for casual gamers. 
Zoom around Mexico, taking in the scenery and racing to complete challenges and redeem rewards. Forza Horizon 5 is available on the Xbox Series X, Xbox Series S and Xbox One.
Microsoft Flight Simulator 
Released in 2022, it's a pretty new Xbox game that is great for explorers at heart. Use the globe and 3D maps to travel through the skies or challenge your pilot skills and test your concentration skills. Available on Xbox Series X and Xbox Series S.
Gears 5 
Set in the world of Sera, Gears 5 focuses on Kait Diaz and her quest. This third-person shooter game is one of the most popular Xbox One games right now. With incredible graphics and striking colour, it also supports online cooperative gameplay. 
You'll be able to play Gears 5 on Xbox Series X, Xbox Series S or Xbox One.
---
The best Xbox games of all time
Some may argue that the older Xbox games are the best but then some favour the visuals and effects of the newer games. So whether you're interested in new Xbox games or the all-time best Xbox games, here are some you should draw your attention to!
Forza Motorsport 
If you've got a need for speed then welcome to Forza! You may have heard of Forza Horizon 4 being referred to as one of the best Xbox games ever for racing, well Forza Motorsport started it all. 
The aim of the game is to race unique cars, as well as customise and collect them. You'll even get to race on world-famous tracks! 
The new Xbox games from the Forza series are Forza Motorsport 7 and Forza Horizon 5… but if you want to hold off and wait for the newest release, Forza Motorsport 8 is set to launch in October 2023. 
Mortal Kombat 11
If you're into action games and don't mind deadly brawls, then you may want to add Mortal Kombatt 11 to your games collection. It is essentially a fighting game, and with epic graphics and raving reviews, it's one of the best Xbox video games. 
Red Dead Redemption 2 
We can't talk about the best Xbox games ever made without mentioning Red Dead Redemption 2. It's themed around the end of the wild west and if you're looking for a great mix of action and adventure, you can't go wrong with this game. 
As well as shooting, other activities include horse grooming, fishing and card games… So pretty much anything goes. 
Psychonauts 
Released way back in 2005, Psychonauts follows a young psychic called Razputin and his quest to join the Psychonauts. It's one of the best Xbox games if you're into adventure video games. The original has since been expanded into a series, including Psychonauts: Rhombus of Rain and Psychonauts 2.
---
Explore our huge range of pre-owned Xbox games at low prices, including Xbox Series X games, Xbox One games and more at the musicMagpie Store. What are you waiting for? Get hold of the best Xbox games for even less today!
Plus, if you're upgrading your phone, cut the cost by switching to a refurbished iPhone or check out our refurbished phones.