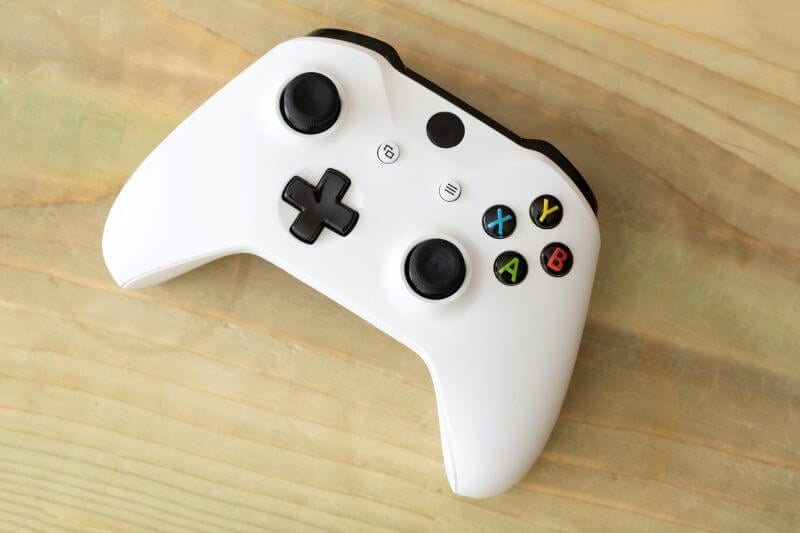 Xbox One S vs Xbox One X: Which console is right for you?
They may not be the most recent Xbox consoles on the market but if you're on a budget, then it may be worth buying an Xbox One S console or Xbox One X. 
Keep reading to find out more about the Xbox One X vs Xbox One S!
---
In this blog:
---
Xbox One S console
The Xbox One S console is highly regarded but sadly it has been discontinued alongside the rest of the Xbox One family. However, you can still get your hands on refurbished models for a much cheaper price. 
It is sleek, lightweight and a well-rounded console. It has a white block design on a black base and it can be repositioned with an upright stand. Just take into consideration that the fan is placed on top of the console, so try not to stack anything on top of it, otherwise, it may get overheated. 
Offering 4K video playback and a built-in 4K Ultra HD Blu-ray, the quality does not disappoint. However, the main difference between Xbox One S and X is graphic performance, the Xbox One X is a lot more powerful.
The controller includes Bluetooth and an improved wireless range, you'll also be happy to know that if you don't want the hassle of physical games, there's an Xbox One S all-digital edition. This model is practically the same as the Xbox One S console, it essentially just offers digital downloads instead of having a disc drive.
---
Xbox One X
If you're looking for the best Xbox One, then the Xbox One X is a top contender. Released in 2017, the Xbox One had extremely impressive features for its time but now technology has moved on, it may not provide the top-of-the-range features you want. 
With that said, the Xbox One X delivers stunning 4K visuals and HDR playback. It is a lot more powerful than the Xbox One S but shares some of the same functionalities. In terms of design for Xbox One S vs Xbox Series X, they look very similar, but the Xbox One X is space grey and the disc tray has been moved so it sits lower down on the front. 
This model is extremely powerful but it lacks storage. It has a 1TB as standard, but it's not very compatible with today's games as they eat up a lot of storage capacity. In regards to gaming, your games will display in great quality, whether you're playing in 4K HDR or using a 1080p TV. 
It's also pretty easy to navigate through the home screen for apps and games, as the Xbox One X presents your favourites in rows so they're easy to identify. This console even supports keyboard and mouse controls for certain games.
---
Cut the cost of your next Xbox console by shopping refurbished Xbox Series X consoles and refurbished Xbox One consoles for less. You can also make your upgrade cheaper when you sell Xbox console at musicMagpie.