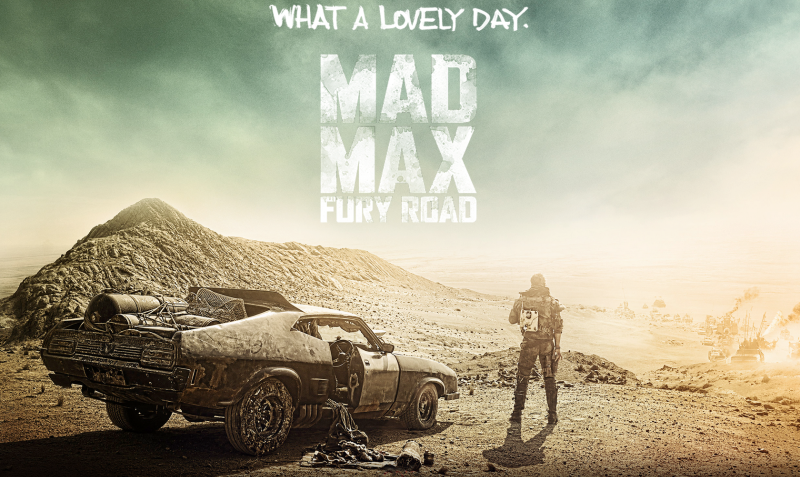 May's New Releases: Movies
With the nights getting longer and the days getting sunnier, the UK cinema releases are hotting up. Let's take a look at this month's new movies!
---
1st May
Far From The Madding Crowd
A relatively straightforward adaptation of Thomas Hardy's legendary tale of romance and hardship in 1870s England.
Unfriended
A group of internet-addicted teenagers are terrorised by a supernatural ghoulie pretending to be their dead friend. Like Paranormal Activity if the ghost figured out how to use Facebook.
---
8th May
The Age of Adaline
A woman is granted immortality after a freak accident. However, she eventually meets an all-too-mortal man who makes her reconsider her eternal life.
Big Game
Samuel L. Jackson is the President of the United States.
Oh, you need more convincing? Well, he fights off a load of terrorists with the help of a 13 year old boy after Air Force One crashed into a Finnish forest. It's a dead cert for an Oscar.
Spooks: The Greater Good
The team from the hit BBC series hit the big screen, attempting to reprimand a deadly terrorist who has escaped from custody.
Top Five
Chris Rock attempts to become a serious actor after his wedding is broadcast on his fiancee's reality TV show.
---
15th May
Mad Max: Fury Road
Tom Hardy steps into Mel Gibson's shoes as 'Mad' Max Rockatansky, teaming up with a woman named Furiosa to survive the bleak post-apocalyptic future.
Pitch Perfect 2
The Barden Bellas return to take on an international singing competition that no US group has won before.
A Royal Night Out
The true story of when the Queen and Princess Margaret went on the razzle after Britain's victory in World War 2. Don't go expecting to see the Queen perched on a curb outside Rev's at 3am after a few too many vodkas, though; it's not that kind of film.
---
22nd May
Poltergeist
The ghost of the 80s classic has been summoned, given a 21st century makeover and forced out to the cinema to make loads of money. All together now: they're here!
Tomorrowland
An enthusiastic teenager and a former inventor team up to find the secrets of a mysterious place called Tomorrowland, which exists in their collective memory. With Brad Bird directing, this Disney flick could be one of the biggest hits of the summer.
---
29th May
Danny Collins
Al Pacino stars as a washed-up rock star struggling to change his excessive ways…until he discovers a letter written to him by John Lennon 40 years ago.
Man Up
Simon Pegg and Lake Bell star as a pair of lovelorn strangers who meet after a blind date goes wrong.
San Andreas
Not the long-awaited Grand Theft Auto film, but an action-drama in which Dwayne 'The Rock' Johnson travels across an earthquake-ravaged California to save his daughter.
---
DVDs
Here are the best of this month's UK DVD releases.
4th May: Birdman, Unbroken
11th May: The Theory of Everything, Playing It Cool
18th May: Foxcatcher
25th May: Wild
---