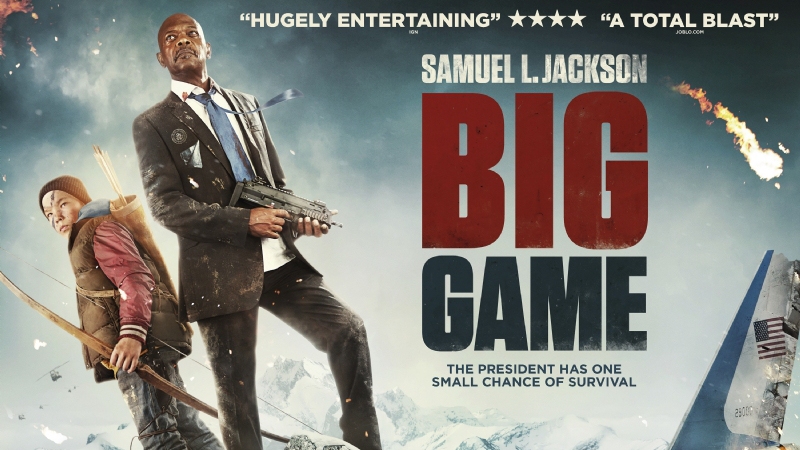 The Very Best (And Very, Very Worst) of Samuel L. Jackson
Righteous hitman. Leader of Superheroes. Arch nemesis of snakes. Samuel L. Jackson is many things to many people, and we can now add one more prestigious title to that list: the President of the United States.
Yep, the baddest man in Hollywood is playing the most powerful man on the planet in Big Game, a film that sees him team up with a young boy to take down a group of terrorists. It's quite possibly the role he was born to play.
Of course, it's taken him a long time to get there and there have been a fair few hits and misses along the way. Here is the very best – and the awful, awful worst – of Samuel L. Jackson.
---
The Best
Any Tarantino film (especially Pulp Fiction and Jackie Brown)
There's no doubt that Jackson is at his best working with Quentin Tarantino. With Django Unchained, Jackie Brown and, of course, Pulp Fiction under their belts, something about the partnership brings out the best in both of them.
The Incredibles
Big Sam voices Frozone, Mr. Incredible's best mate and possibly the coolest superhero ever. He enjoyed the role so much that he kept badgering Pixar to make a sequel – they finally relented last year.
The Avengers (and pretty much every other Marvel movie)
While most of us know Samuel L. as Jules Winnfield from Pulp Fiction, a new generation of film fans know him as Nick Fury, the eye-patched leader of superhero squad S.H.I.E.L.D.
Comic book fans generally agree that he's the best screen Nick Fury to date, although that's not hard when your only competition is David Hasselhoff (sorry Hoff, we love you really).
Jurassic Park
Before Samuel L. Jackson was a Bible-quoting hitman, he was a computer geek who had the best line in Jurassic Park before [SPOILERS] getting munched on by velociraptors. Hold on to your butts!
Coach Carter
Based on a true story, Sammy plays Ken Carter, a basketball coach trying to help a group of disaffected kids through life's hardships.
Snakes on a A Plane
Snakes are terrorising the passengers of a plane, and only one man is bad enough to stop them: our mate Sam. The film is best known for a line we can't repeat on a family blog (you know the one"¦).
---
The Worst
Kite
Adapted from a Japanese anime, Kite has the rare distinction of scoring 0% on Rotten Tomatoes. That means literally no-one liked it.
Star Wars: The Phantom Menace
Samuel L. Jackson as a Jedi. What could possibly go wrong? Erm…quite a lot as it turns out. Mainly Jar-Jar Binks, though.
Twisted
Jackson phones in his performance as a grizzled police commissioner in this bizarre crime thriller about a drunk police lady. It currently has a mighty 1% on Rotten Tomatoes, which means almost everyone hated it.
The Man
Our Sam and Eugene "˜Jim's Dad' Levy team up for this buddy-action comedy. The final result is almost as dodgy as Jackson's haircut.
Farce of the Penguins
Imagine a mildly funny 3 minute YouTube clip stretched out for two hours and you've pretty much got Farce of the Penguins.
---
What's your favourite Samuel L. Jackson film? And which would you rather not see again? Let us know in the comments.
And don't forget that we're here to help you clear up your collection and sell DVDs. Just click below to get started.