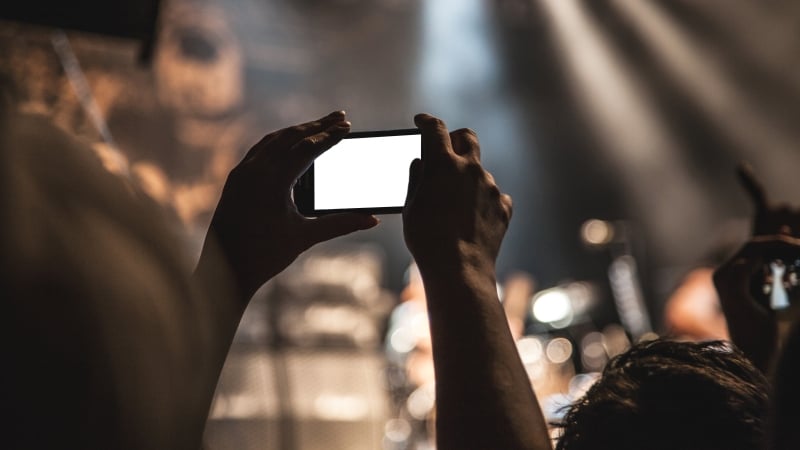 The Surprisingly Easy App of the Week: Festival Special
Festival season is in full swing, with thousands of hardy souls heading for muddy fields across the country (and beyond!) to enjoy a few days of music, culture and barely getting any sleep in a tent.
The festival experience has always been tough for newcomers, with previous generations forced to rely on shoddy maps and good old fashioned timekeeping to make sure they caught the bands they wanted to see and managed to find their way back to their tent without being forever lost to the mud swamps of some far-fling field.
Nowadays, we've got technology. Here are some essential apps if you're heading to a festival this year.
---
Festival Buddy
Thanks to the magic of GPS, you'll never get lost at a festival again (unless your phone dies – then you're on your own). Festival Buddy lets you mark important locations on a map, such as your car, your tent, the toilets and so on. It also throws in a torch so you don't trip over in the sea of tentpoles on the way to your destination.
Download Festival Buddy on Android
---
First Aid by British Red Cross
The combination of excitement, adrenaline and certain intoxicants means that a lot of people get hurt at festivals, and there isn't always a medical professional around to help. This simple app provides you with information on how to handle a wide range of emergencies, perfect for when Dave sprains his ankle dancing to some obscure happy hardcore at 4 in the morning.
Download First Aid by British Red Cross on iOS | Download First Aid by British Red Cross on Android
---
Shazam
Back in the day, finding out the name of a band you hadn't heard before, or the name of a song you weren't familiar with, meant asking an often-drunk mud-caked bystander who'd probably give you the wrong answer anyway.
Shazam is never drunk, isn't covered in mud and identifies the correct song and artist pretty much every time. Stick your phone in the air and marvel.
Download Shazam on iOS | Download Shazam on Android
---
Battery HD
There's really nothing worse than running out of battery, but festivals are notoriously bad for charge points (unless you don't mind queueing for a couple of hours and spending a fortune for an hour's charge at the end of it).
Battery HD monitors your phone's usage and estimates how much time you have left with certain apps running. Turn off the big drainers and your phone should last for a few more hours. That's a few more hours of selfies!
Download Battery HD on iOS | Download Battery HD on Android
---
Glympse
There are only two inevitabilities at a festival: music and losing literally everyone you know at some point. That's where Glympse comes in; this handy app broadcasts your location to your friends so they can come and find you. Your beacon automatically expires after a set period of time so it's secure too!
Download Glympse on iOS | Download Glympse on Android
---
BBC Weather
It's probably going to hammer down, but you can always hope, eh?
Download BBC Weather on iOS | Download BBC Weather on Android
---
Don't forget to check out our own Surprisingly Easy app too!
Download musicMagpie on iOS | Download musicMagpie on Android