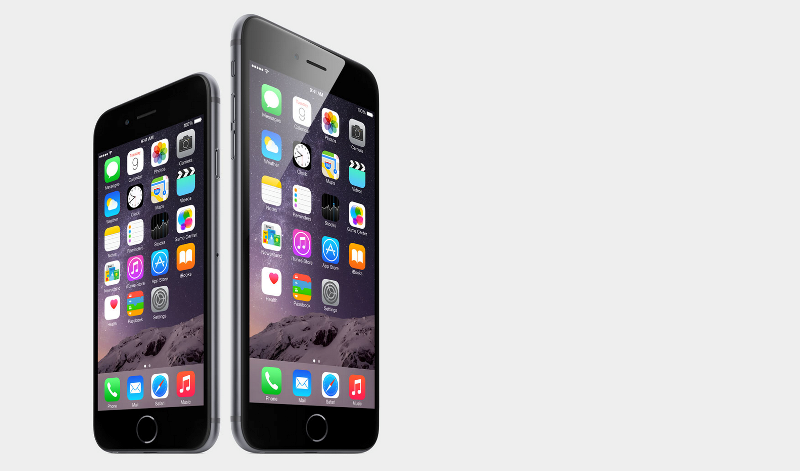 Should you upgrade to the iPhone 6S?
To the surprise of absolutely no-one, Apple have launched a brand new iPhone.
The iPhone 6S is the successor to last year's iPhone 6, although you wouldn't be able to tell the difference by looking at them as they look exactly the same.
Beneath the surface, though, there are quite a lot of impressive upgrades. Here's what you need to know if you're thinking of upgrading.
---
3D Touch
The 'headline' feature of the 6S is 3D Touch, which performs certain actions based on how hard you press the screen.
Peek and Pop is one of the main uses for 3D Touch and is basically a smarter way to preview content. When you press lightly on an email, web link or photo, you'll be presented with a preview (or a peek). Pressing harder will 'pop' the link open so you can deal with it. If the link is of no interest, simply let go of the screen.
3D Touch will also be used for Quick Actions, a feature that allows you to press on icons to bring up a menu of possible actions. For example, pressing on the camera icon lightly will give you the option to take a selfie, record a video or take a photo. Pressing messages will bring up your favourite contacts.
Apple has promised that these features are just the tip of the 3D Touch iceberg. Over the next couple of months, we can expect more apps and games to start using the technology too.
---
Live Photos
Live Photos captures the moments just before and after a photo is taken, creating a GIF-like motion graphic that also includes sound (unlike a GIF). You can set Live Photos as your wallpaper, and the Facebook iOS app will support them too.
---
12MP iSight Camera
The 6S' camera is the best iPhone camera ever and will take the sharpest iPhone photos to date. You'll also be able to use it to film 4K video. The 6S also features a 5MP FaceTime HD front-facing camera, which is great news for selfie enthusiasts.
---
Stronger!
Last year's Bendgate debacle was a bit embarrassing for Apple, which is why they've made the iPhone 6s out of Series 7000 aluminium and strengthened glass. Try bending that in your pocket (in all seriousness, don't)!
---
Faster!
The new A9 chip is 70% faster than the iPhone 6's A8 at 'computing' tasks and 90% at gaming-related tasks. Sounds pretty impressive, especially if you're a hardcore mobile gamer.
---
iOS 9
We've discussed the finer points of iOS 9 in a previous post, but Apple claim that software improvements will grant users up to 3 hours more battery life (with the aid of a brand new Low Power Battery mode).
---
So, is it worth upgrading? Well, that depends: if you've just forked out for a new iPhone 6, you might feel sceptical (understandably). However, despite looking the same, the 6S has enough new features to appeal to dedicated Apple fanatics.
If you own anything older than the iPhone 6 and are coming to the end of your upgrade cycle, the iPhone 6S should be near the top of your shopping list. It's the best option if you're thinking about ditching Android too.
If you choose to upgrade, why not make it a bit easier with musicMagpie? Sell your iPhone with us and we'll give you an instant price, plus it's completely FREE! Just click below to get started!