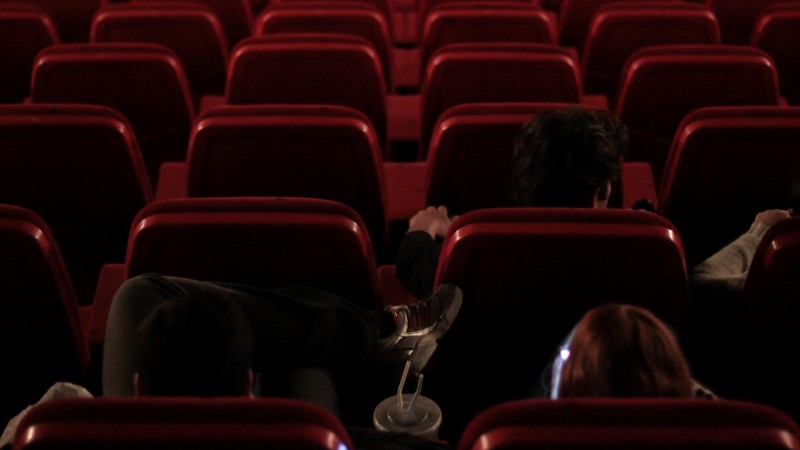 October's New Cinema Releases
Summer is well and truly over but there are still a few blockbusters hitting the cinema this month, including the latest adventures of a certain suave secret agent. Elsewhere, we've got Shakespeare adaptations, the latest Guillermo del Toro film and lots of ghosts.
---
Friday 2nd October        
The Intern
Robert De Niro stars as a 70 year old widower who decides to forego retirement to become an intern (and comedic fish out of water) at a fashion website. Anne Hathaway stars as his boss.

Macbeth
The Scottish play gets the big screen treatment, and there's no Kenneth Branagh in sight. Michael Fassbender portrays the overly-ambitious Thane, while Marion Cotillard plays his terrifying wife.
---
Thursday 8th October
Sicario
Emily Blunt is an idealistic FBI agent enlisted in the war against drugs on the Mexcian border, while Benicio del Toro plays her mysterious partner. Needless to say, things promptly go south.
---
Friday 9th October
Regression
Ethan Hawke and Emma Watson star in this supernatural thriller about a father accused of a crime he can't remember committing.
---
Monday 12th October
Suffragette
Carey Mulligan, Helena Bonham Carter and Meryl Streep lead a stellar cast in this historic retelling of the British feminist movement.
---
Friday 16th October
Crimson Peak
Guillermo del Toro writes and directs this thriller, in which Jessica Chastain tries to escape the horrors of a family tragedy. Unfortunately, she moves into a scary house and things promptly get terrifying. Charlie Hunnam, Tom Hiddleston and Mia Wasikowska co-star.

Hotel Transylvania 2
Dracula (voiced by Adam Sandler) and pals returns for another wacky star at the monster retreat. This time, Drac is trying to teach his half-human grandson to be more monster.

Pan
AKA 'Peter Pan Begins'. 12 year old Peter is whisked away to the magic world of Neverland, where he has many adventures and meets a friendly chap with a hook for a hand. Can't imagine that relationship going sour…
---
Friday 23rd October
Paranormal Activity: The Ghost Dimension 3D
The final chapter (apparently) of the Paranormal Activity franchise sees another family getting haunted by a nasty gang of ghosts. Expect lots of scary little girls and people being pulled from their beds.
---
Monday 26th October
Spectre
Daniel Craig is back as James Bond, and hoping to recreate the huge success of Skyfall. This time, Bond receives a message that puts him on the trail of a mysterious organisation called SPECTRE. Christoph Waltz plays the big baddie, while Ralph Fiennes takes on the role of M.
---
Get cash for this month's cinema visits by selling DVDs with musicMagpie! Just click below to get started.